I Wanna Dance With Somebody will be the first-studio biopic based on the life of the legendary singer Whitney Houston. The name of the film after the icon's famous 1987 dance hit number, "I Wanna Dance with Somebody (Who Loves Me)." All the Whitney fans were waiting to see the screen adaptation of the ever-green singer's life.
 But when will this highly-anticipated movie be released? I Wanna Dance with Somebody is giving the fans all the chills. It will allow us to relive the good old days of Whitney's musical journey. So, here is everything you must know about I Wanna Dance with Somebody.
I Wanna Dance With Somebody Release Date: When Is It Coming Out?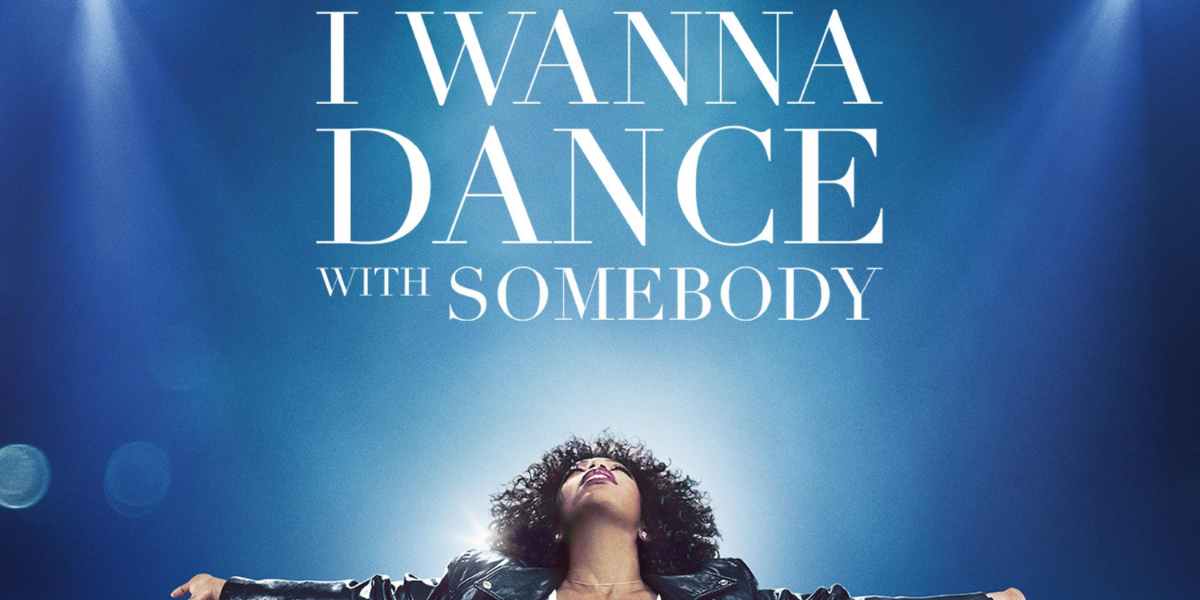 I Wanna Dance With Somebody will release in all theatres on 23rd December 2022. It is just in time for Christmas, and for anyone hoping to watch it on streaming platforms, we have sad news for you. Sony Pictures has titled I Wanna Dance with Somebody as an exclusive theatre release. Thus, you will not get the film on your devices until further updates. The final decision is on Sony Pictures to grant permission to release the film on streaming platforms.
Hot Topic:- Where Can You Watch Helluva Boss Season 2 For Free?
Is There A Trailer For I Wanna Dance with Somebody?
 Yes, the entire 2.04 minutes trailer of I Wanna Dance with Somebody was released in September 2022. The trailer takes the viewers through the early stage of the future singing legend. A scene shows Cissy Houston, the mother of Whitney, suggesting Whitney open a prestigious show. As Cissy lost her voice, she wanted Whitney to perform in a crowd where Clive Davis was present. She shows how worthy she is with her memorable 1991 Super Bowl performance.
 To give a thorough insight into what is about to happen, a second trailer was released in November 2022. This gives a personal look into the life of Houston. The viewers see Whitney confronting her father, who was squandering her money. Her father even opposes her spending way too much of her precious time with Crawford. The trailer even gives vivid details of when Whitney criticized an interviewer for claiming her music wasn't "Black enough."
 Thus, the trailer will give you goosebumps since it reminds the fans of Whitney's career.
The Plot 
The movie is the biopic of Whitney Houston and how she quickly became the iconic pop star of the 1980s. Her career was all glamorous and glistening, but then it had a massive drop later. The film will take us through her life of stardom, but it also covers the controversy. During her early years of success, she was under constant scrutiny due to her lesbian relationship. Moreover, she was also in a relationship with Robyn Crawford. 
 Though she created history with her celebrated career, Houston had a very dark life. Her career may seem glamorous and highly successful, but her personal life was not something one could dream of. 
The movie will cover the early life of Whitney and later delve into the personal and professional dilemma that the singer was going through during the final days of her life. Sadly, Houston died at the age of 48, leaving behind her own legacy. The film will also share her struggles with addiction. The film will be a masterpiece; you need to watch it to have that fulfilling experience.
Who Is Whitney Houston in I Wanna Dance with Somebody? The Cast Details Revealed
 The casting has been done meticulously to give authentic characteristics to real-life characters. After screening some of the best actors in the industry, Naomi Ackie got the lead role of Whitney Houston. You may know Naomi from her roles in "The End of the F*cking World," "Doctor Who," "Star Wars: The Rise of Skywalker," and more. The actress is happy and honored to play Whitney in I Wanna Dance with Somebody. But who are the other cast members?
       Stanley Tucci as Clive Davis

       Ashton Sanders as Bobby Brown

       Tamara Tunie as Cissy Houston

       Nafessa Williams as Robyn Crawford

       Clarke Peters as John Houston

       Bria Danielle Singleton as Bobbi Kristina Brown
 These cast members play a crucial role in I Wanna Dance with Somebody, and we will see more faces.
Final Words
 Biopics are hard to perfect, and I Wanna Dance with Somebody will surely maintain the reputation of Whitey Houston. For the fans, you can catch up on the film I Wanna Dance with Somebody in theatres since further details about the OTT release are pending. So, did you book your slot for I Wanna Dance with Somebody?