Another season with new plot twists and comic relief, you can watch Letterkenny Season 11 without waiting any longer. The new season has premiered, continuing the legacy the franchise has meticulously built. Since the first season debuted in 2016, it has won continuous appreciation due to its fresh take on a comedy plot. Over the previous, we saw the show's benchmark kept increasing. Thus, some massive level-up is also expected with the 11th season. Moreover, the characters that have always been the favorites and this time have more comedy in store for the audiences. Seeing what new is waiting for the loyal fans will be interesting.
But in the middle of all the hype, we forget to address the most-searched query about "where to watch Letterkenny Season 11?". Since we are here to guide you, you will not have to miss a single episode of Letterkenny Season 11.
Hot Topic:- Sisi Season 2: Every Revealed Till Now
Where and How To Watch Letterkenny Season 11?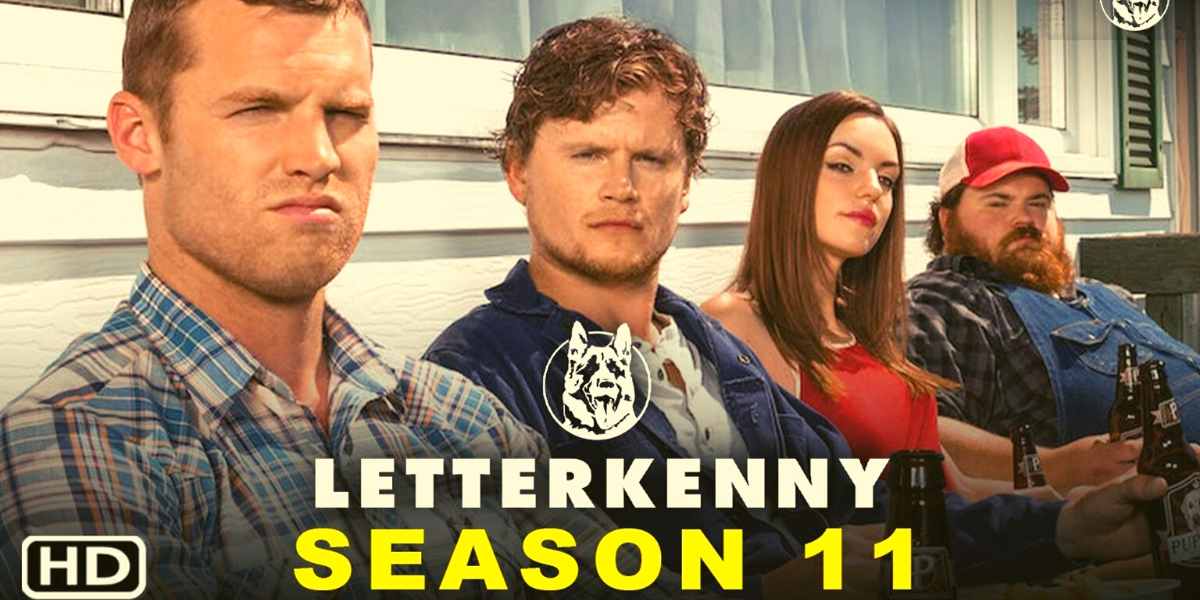 Watch Letterkenny Season 11 from 26th December 2022, Monday, on Hulu at midnight. ET. All six episodes of the 11th season will be streaming on the same day. However, the Canadian audience can stream the series on Crave starting 25th December 2022.
You need to subscribe to the Hulu platform to continue watching Letterkenny Season 11. The streaming platform offers two options to make it convenient for all audiences. You can pick between the $7.99 monthly ad-support and $14.99 a month ad-free plans. Moreover, if you are a new platform user, Hulu is giving a 30-day free trial to all new customers coming on board.
Though there are only six episodes, each is around half an hour. This is quite the tradition of Letterkenny because every season has six seasons. Thus, this isn't something new. We also have the episode's name, so you can get an early sneak peek. The names are:
Chips
Okoya
Lost Dog
N**es
Influenzas
Degens
These episodes of Season 11 will be released on the same day that is 26th December 2022.
Do We Have A Trailer For Letterkenny Season 11?
You can watch Letterkenny Season 11 trailer dripped on 5th December 2022 on the official YouTube channel Hulu. The creators have tried to attract the audience's interest without giving away many details of the plotline. We will see plenty of hilarious moments that will be present in the new seasons. One such moment is that of Wane, Katy, and the friends' group making sure to create trouble in the tight-knit rural community. You can watch the full trailer to keep yourself ready for the show.
What Is The Plotline Season 11?
The residents of the small but loving Letterkenny will be back to entertain you. When you watch Letterkenny Season 11, you will again see the three prominent town groups, the Hicks, the Skids, and the Hockey Players. They are always fighting over not-so-important issues and just waiting to kick the ass of their opponents.
With season 11, we will see how the town competes in finding the best chip flavors. However, there will be many messes like lost dogs, skid business, influencer invasion, and many more. The whole town will be eager to find out the mystery that took place at the Church Bake Sale. Moreover, we will be seeing how the guests who are uncalled for will be disrupting the beer league. Degrees are ready to create more drama: All-in-all, Letterkenny Season 11 with nothing less than a brilliant comedy masterpiece.
Who Are In The Cast Of Letterkenny Season 11?
Fans who will watch Letterkenny Season 11 cannot do it without the lead characters and their antics. Since the beginning, the creators have dedicatedly maintained the same actors since the series' inception. We are glad that, again, they will be filling our lives with laughter and joy. So, who are the cast members and characters?
              Jared Keeso plays Wayne
              Nathan Dales plays Daryl
              K. Trevor Wilson plays Squirrelly Dan
              Dylan Playfair plays Reilly
              Tyler Johnston plays Stewart
              Michelle Mylett plays Katy
              Melanie Scrofano plays Mrs. McMurray
              Andrew Herr plays Jonesy
              Lisa Codrington plays Gail
              Evan Stern plays Roald
              Dan Petronijevic plays McMurray
              Mark Forward plays Coach
              Jacob Tierney plays Glen
              Kaniehtiio Horn plays Tanis
              Kamilla Kowal plays Bonnie McMurray.
As reports claim, there won't be any critical character inclusion this season.
Final Words
Free up your watchlist and watch Letterkenny Season 11 to keep up with the latest happenings of the show. The show got greenlit for 11th season renewal in 2020, so it is coming back after two two-year. And we are sure that every second was worth waiting for!