Chuck Hughes dies, leaving behind the love of family, friends, and, most importantly, his fans! The news was a shocking reminder for everyone of how fragile life is. A day that would be a winning streak for Hughes turned into a tragedy in a few seconds. Chuck is the only NFL player who died during a busy match. The American football player had a bright future ahead, but who knew that it would have such a sudden ending? It has been over 50 years since Chuck died, but it was one of the darkest days in NFL history. A season that fans remember for such a sad reason will be something that anyone will hope to happen in the future.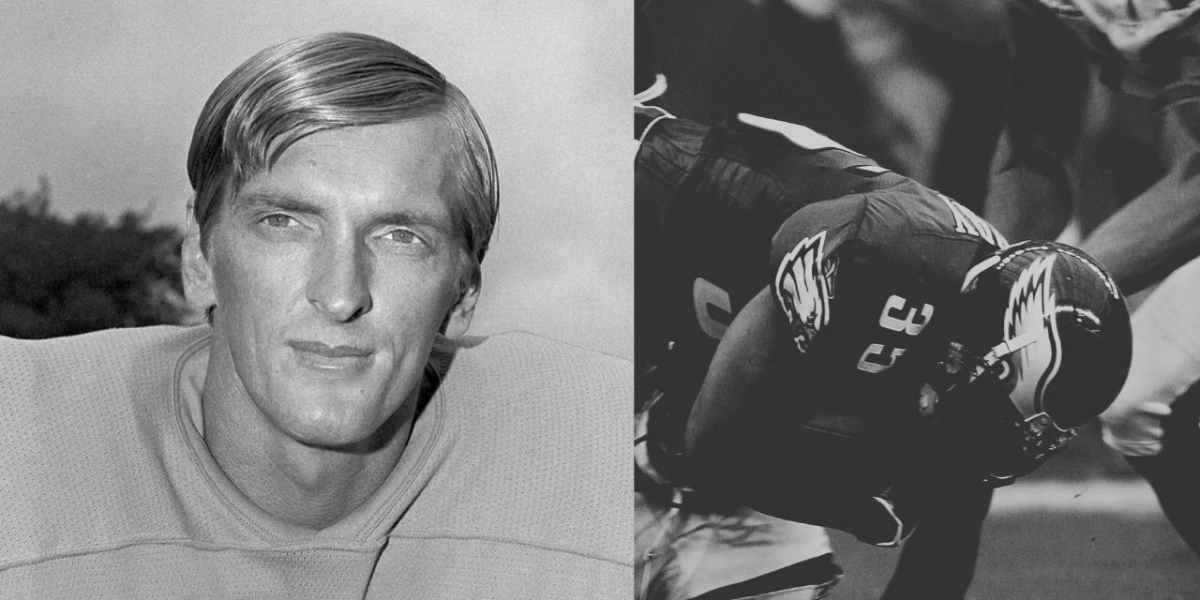 Though extra precautions are always tight in the modern days to ensure the best players' health, it will not change the fact that we have possibly lost one of the greatest NFL players the world could have ever known. With the news "Chuck Hughes dies at 28" becoming a tabloid headline, fans were curious to see why. So, today, we will revisit history to explain Chuck Hughes' death. How did the football icon-in-making die?
What Happened To Him?
Chuck Hughes died at 28 while playing for Detroit Lions at Tiger Stadium, minutes after his first-down catch due to a heart attack. He lost his life in front of 54,418 football fans and teammates. With the clock hitting 1.02, Chuck was running to continue to huddle. But soon, he grabbed his chest. He was lying face down on the turf right at the 25-yard line in only a few seconds.
Lions' physicians, namely Dr. Richard Thompson and Dr. Edwin Guise, trainer Kent Falb, and assistant trainer Gary Tuthill, immediately went to help Chuck. The medics were carefully removing the receiver's helmet, and Guise gave him mouth-to-mouth. On the other hand, Thompson was giving rhythmic chest-thumping. Upon seeing no positive response, Hughes was rushed to the Henry Ford Hospital, which was only 3 miles. On his last right to the hospital, Chuck's wife was right by his side.
At 4:41 p.m., the NFL was gone forever, and soon, the news was all over the media that "Chuck Hughes died while playing." It was an unbelievable incident that no one ever could have thought was happening.
Who Was Chuck Hughes?
On 2nd March 1943, Charles Frederick Hughes was born in Philadelphia, Pennsylvania. The future footballer relocated to Texas, where he used to stay with his family and 12 siblings. He went to Abilene High School. Unknown that "Chuck Hughes dies" will be in the news headlines one day, his focus on football since his college days. He played at Texas Western College and then the University of Texas at El Paso. Chuck became a professional football player, and Philadelphia Eagles picked him in the fourth round during the 1967 NFL/AFL draft. After playing for three glorious seasons, he was respectfully transferred to the Detroit Lions just before starting the 1970 season.
Though his career wasn't that long enough, in the five-year career span, the wide receiver has caught as many as 15 passes. Sadly, when "Chuck Hughes died," the news surprised the fans; he was just in his growth period. The most disheartening fact was that his wife, Sharon Leah, was expanding a family with him. They had a son of 1 year and 11 months when he died, and Chuck never got to see his son grow into an adult.
Chuck Hughes Obituary
After the "Chuck Hughes dies" news went viral while fans were reminiscing his legacy, fans searched for his obituary online. His cause of death has become one of the latest points of discussion. There is much fake information around the internet that you must avoid. The player died way back; the reason was a heart attack and nothing else. For the same reason, his obituary may not be available since the incident occurred when the internet was not a thing back then. However, you may find specific photos of the player at precisely the time when he had a heart attack.
Many players will come and go and make history on their terms. But the sadness surrounding the time when "Chuck Hughes dies" will be forever in the hearts of true football fans. We wish nothing like this happens ever again in NFL history. May Chuck Hughes rest in peace!