Good news, Foundation Season 2 will be streaming on Apple TV+ after the fans were thirsty for answers post the first season. We know you have possibly spent sleepless nights thinking about what could be the meaning behind this ending; well, you do not have to wait that long! The series took inspiration from Isaac Asimov's award-winning series of novels of the same name, and there was no doubt the TV adaptation would be another major hit.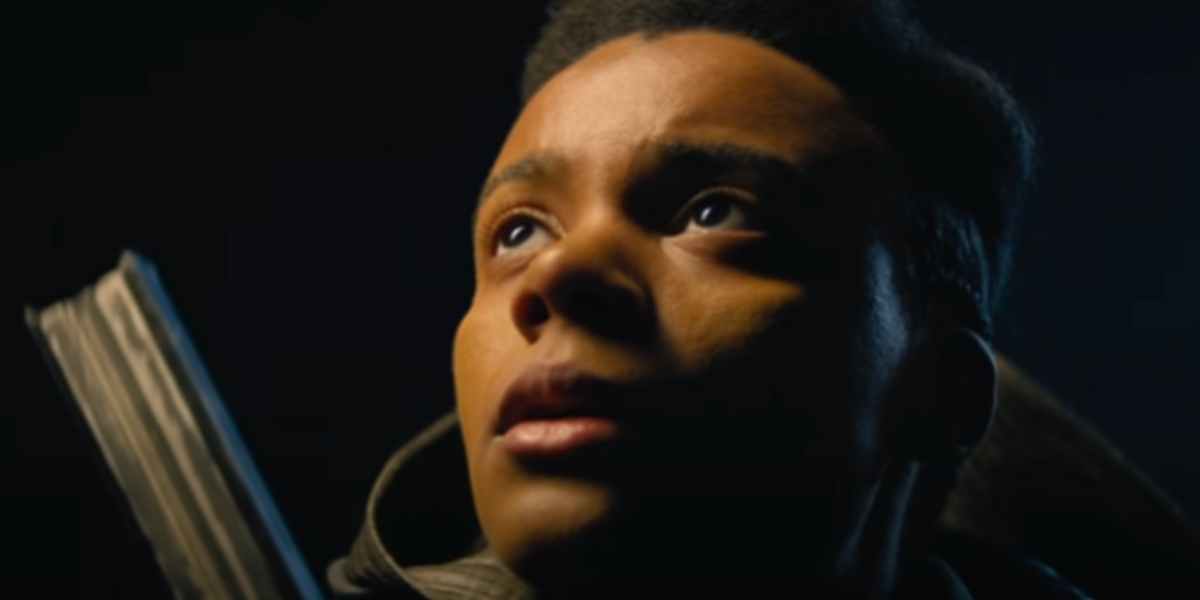 Just like you, even we are interested to learn about what lies further in store on the thriving planets of Trantor and Terminus. Whatever it is, it will indeed engage you in deep thoughts. Some of the industry's biggest names are also a part of this series. As more information is coming out, it is revealed that new cast members will join Foundation Season 2. So, with so many questions on our minds, let us answer them all in detail.
Jamie Dornan Net Worth: How Much He Earn From Fifty Shades of Grey?
What Is The Release Date Of Foundation Season 2?
Foundation Season 2 is set to release its ten episodes in the summer of 2023 on Apple TV+. The exact date will be out soon. The showrunners are giving the final touches before releasing it to a worldwide audience. The series started filming the sequel in Prague around April 2022. It was shot in many different locations, including Iceland, Ireland, Berlin, Fuerteventura, and Tenerife in the Canary Islands. So, a massive release is on its way.
The Plot Of Foundation Season 2
We know it is too early to assume the plot of Foundation Season 2. But since it is hugely based on the famous 1950 novel series, we can predict the plotline. To state the obvious, the series will continue from season 1's endings. Dr. Hari Selfon's hologram attended the Terminus to address the first crisis. Another significant fall is likely to come on Terminus in the second season. Both digital Hari and Jared Harris will have a considerable role to play. Cleon's clone kings of Trantor and Galactic Empire rulers might again be fuelling anger after learning about the plot against them.
Moreover, Hari Seldon has smartly made the Empire believe that the reason for the destruction of The Foundation was the massive flare existing in the outer galaxy via the use of an Invictus spaceship. So, the Clone kings have left the universe, and can we expect to see Hari forming a Foundation that he has dreamt of? Only season 2 can answer that.
Besides, Gaal Dornick and Salvor Hardin's story will have a new turn. Salvor discovers that her true identity is that she is a daughter of Gaal and Rayh Foss. So, their embryo was planted inside Salvor's surrogate mother, Mari. This will lead to a thorough exploration of events only possible with the sudden discovery. Hari Seldon also had plans for the newly formed mother-daughter duo regarding the Foundation. Thus, Foundation Season 2 will be anything but boring! The biggest surprise? You will get two new worlds in the second installment of the show.
Vinland Saga Season 2 Release Date, Cast, Plot and Trailer
The Cast Of Foundation Season 2: Who Are The New Characters?
Those alive at the end of season 1 will reprise their roles in Foundation Season 2. But what is more exciting is that the series has got new characters. And it is no one or two but a list of many new characters. The fans were shocked and happy at the same time upon the full reveal. As many as ten characters will be seen in the second part. Find the cast and characters here:
Returning Characters:
Jared Harris will play Hari Seldon

Lou Llobell will play Gaal Dornick

Lee Pace will play Brother Day

Laura Birn will play Eto Demerzel

Leah Harvey will play Salvor Hardin

Cassian Bilton will play Brother Dawn

Terrence Mann will play Brother Dusk
New Characters:
Isabella Laughland will play Brother Constant

Kulvinder Ghir will play Poly Verisof

Ben Daniels will play Bel Rose

Holt McCallany will play

Ella-Rae Smith will play Queen Sareth of Cloud Dominion

Sandra Yi Sencindiver will play Enjoiner Rue

Nimrat Kaur will play Yanna Seldon

Dimitri Leonidas will play Hober Mallow

Rachel House will play Tellem Bond

Warden Jaegger Fount

Mikael Persbrandt will play The Warlord of Kalgan
Did Apple Release A Trailer For Foundation Season 2?
Yes, Apple TV+ did release a Foundation Season 2 of 2.02 minutes, and we can vouch that it did take us through a range of different emotions. It is available on YouTube, so you can visit the channel and see what to expect from the show.
The final release date of Foundation Season 2 will be out i. We know it is hard not to feel the excitement. But a little more wait will make this season all more special.