Lisa Marie Presley's cause of death on 12th January 2023 has brought media attention to "Who is Michael Lockwood?". The late daughter of legend Elvis Presley was married four times in her life, but her marriage with Michael Lockwood did last long. Her divorce from Michael happened very recently in 2016, but their relationship did face several struggles. Michael is a prominent name in the music industry, and his life journey is beyond her relationship with Lisa. He has earned a reputation and fame by showcasing his talents. Though he mostly likes to live his life in absolute privacy, his relationship with the famous daughter of a music legend made a significant part of his life public.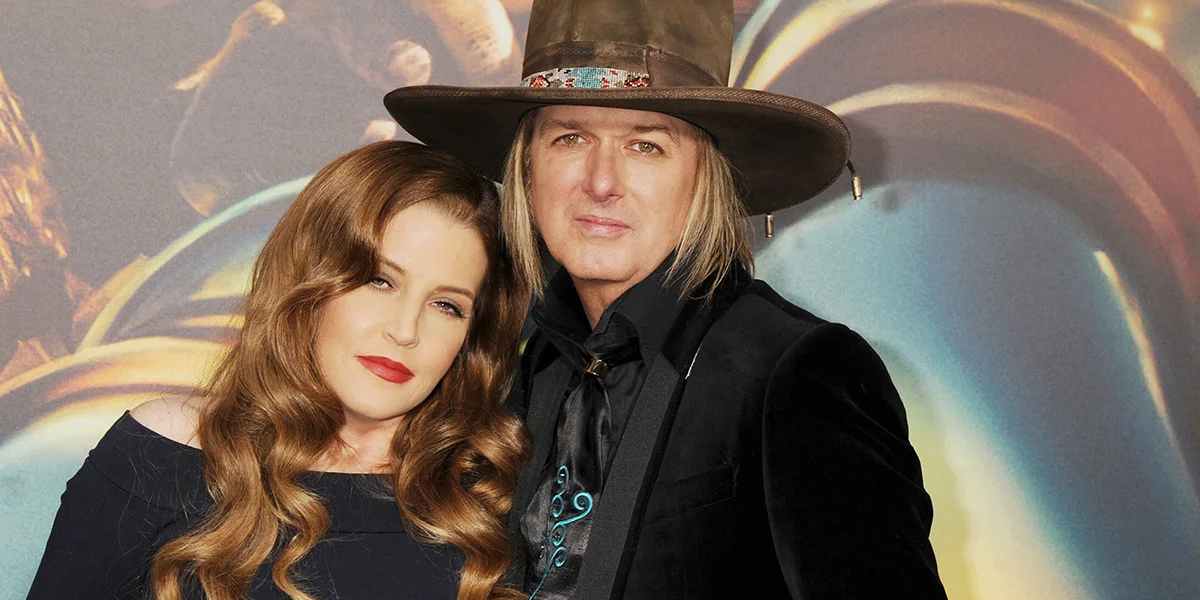 So, who is Michael Lockwood, and how did he get this far in this music industry? Every artist has their fair share of struggles. Michael overcame all of those challenges to make an important place for himself. Without thinking much, let us learn about his personal life.
Who is Michael Lockwood?
A guitarist and a producer from Los Angeles, born on 22nd May 1961, fans asking "who is Michael Lockwood" knows him as Lisa Presley's husband. The American singer is from California, and he was a unique musical talent. But despite all his gifts, he got that global recognition because of Lisa Presley. During his career beginning, he did have to work hard for months to get a worldwide platform for his music. He studied in Bakersfield, and after completing his studies, he immediately started focusing on music.
His most famous works are with Aimee Mann, Carly Simon, Alana David, Fiona Apple, and Ben Taylor. Interestingly, Michael was the person who brought the Lions & Ghosts into the limelight in 1985. He guided them, took charge of the band, got them signed by EMI, and later all went down in the pages of history. They disbanded in 1989, but their short music was so impactful that fans remember them even today. Later while dating Lisa, the guitarist formed a local power pop bank named Wink. He may not be at the forefront of many music creations, but his skills are known worldwide. Michael continues producing music for artists struggling to get that big break in this industry.
When Did Michael Lockwood and Lisa Marie Presley Marry?
This was one of the first times fans checked out tabloids to get more details about "Who is Michael Lockwood." Lisa and Michael had a grand wedding ceremony in Japan in 2006. Lisa's first husband, Danny Keough, was the best man at their wedding. The ex-couple began their romance after collaborating on their 2004 song, "Now What" 2004. Back then, he earned $3,500 per week for his efforts.
The duo slowly became fond of each other, and they were in love in just a few months. Then they flew to Kyoto to have a traditional Japanese wedding, which was magical in all senses. The wedding was exceptionally romantic and celebrated love's true essence. Michael was Lisa's fourth and last husband before her death. They had their divorce in 2016, and it was quite a messy one. In 2021, the world learned that Lisa found a series of obscene photographs on Michael's computer that led to the divorce. Later the Tennessee Bureau of Investigation was actively participating in finding more truth. Finally, Lisa didn't press any charges against her ex-husband.
How Many Children Did Michael And Lisa Have?
The couple had twins, Finley Aaron Love Lockwood and Harper Vivienne Ann Lockwood, only after two years of marriage. Lisa asked for protective custody of her twins upon learning about the images. News about "who is Michael Lockwood and why the couple is having a divorce" was spread across the internet.
Then the former love had disagreements concerning child support payments, and their court battle worsened. Michael did finally remarry his cosmetic artist Stephanie Hobgood.
What Did Michael Say About Lisa Marie Presley's Death?
Michael shared his thoughts upon learning about his ex-wife's death in this sad moment. Joe Yanny, his attorney, made a statement where it was mentioned that Michael is melancholy and currently with his daughters, who need them now more than ever.
So, who is Michael Lockwood, and how is he doing after Lisa's sudden demise? All queries are now clear. We can only wish for the family to stay together at this point!
And Just Like That Season 2 Release Date, Cast, Plot, and Trailer