Halo season 2 will take you deep into the storyline of the military sci-fi series. The craze surrounding the franchise has heightened since Halo got a series adaptation from the popular video game franchise. The Master Chief has always believed that actions speak louder than words. Thus, in season 2, we also hope he will be heading all of the primary missions to protect Earth from the attack of aliens from the Covenant. If you are a die-hard fan, you already know that the Covenant is on its sole mission of destroying humankind. So, Halo season 2 will continue Master Chief's mission of saving the Earth.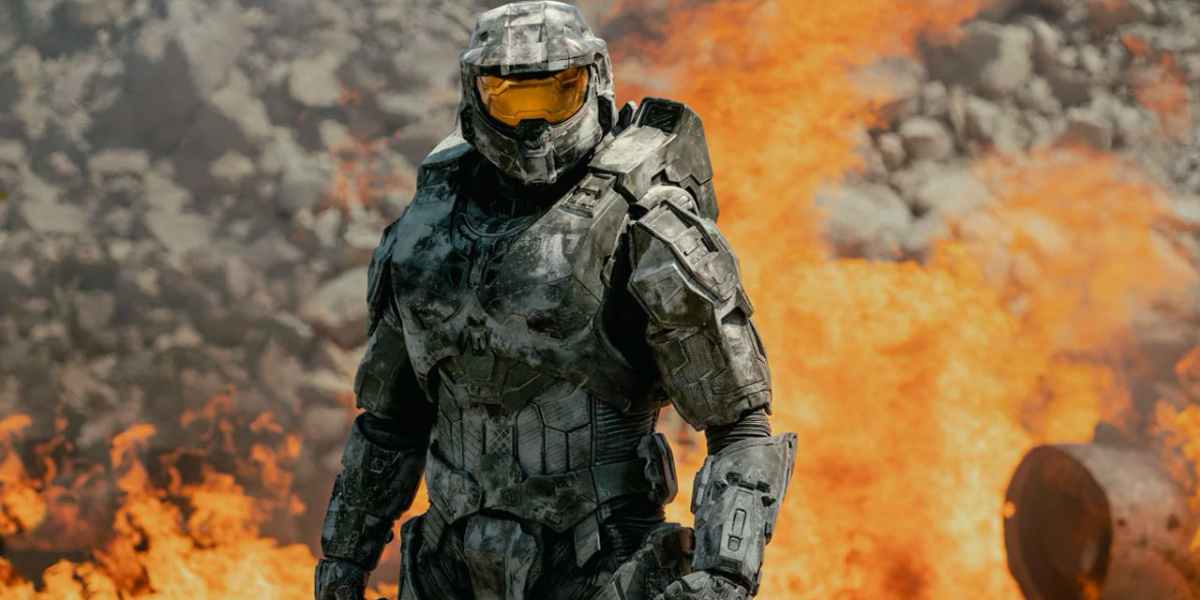 Halo's season 2 got its renewal, and as we know, there has been a change in the showrunner from Steven Kane. The name is yet to be confirmed. So, many new things are about to happen in Halo's season 2, and we cannot wait to see how the storyline unfolds. But before that, you need to know about the release date.
Wednesday Season 2 Announcement: Got Renewed by Netflix
Halo Season 2 Potential Release Date
Paramount Plus has not released Halo season 2, but speculations are there it will drop in early or mid-2023. Season 2 got greenlit even before season 1 was out. The exact date or the year of release has yet to be announced. Back in February 2022, Paramount Plus' Chief programming officer Tanya Giles said during the ViacomCBS presentation that the world of Halo is expanding. The team is excited to show the fans what is waiting for them in Halo season 2. No further details were out, but we are confirmation of the fact that the series is in the making is out already. 
The cast and crew chose Budapest to film the first installment. And for season 2, the protagonist Master Chief was seen returning to Hungary in July 2022. It was Pablo Schreiber playing Master Chief, who gave the fans a glimpse of season 2 through an Instagram post. He called Hungary to be his second home for the last two years and is extremely happy to be back to work. The filming hopefully wrapped up, and positive news about the Halo season 2 release date may come out soon enough.
Halo's Season 2 Plot Speculation
 No confirmation or hint about the Halo season 2 plot has come from the officials. But we have a clear idea of what might happen in the second season. The show will continue the war between Master Chief protecting the Earth and the Covenant. We saw in the season 1 finale that fans learned the war would continue. Well, there is more to see in that epic battle. Cortana has taken control over the body of Master Chief, and Dr. Halsey did escape the UNSC. So, the main characters are all set to explore new paths in season 2.
During an interview, executive producer Kiki Wolfkill was asked to share details about Halo season 2. But she didn't spill any tea about the upcoming plotline. The only thing that Kiki clarified is that Master Chief, Soren, and Kwan are the fan-favorite characters. So, the creators are taking more interest in exploring the dynamic of the three in Halo season 2. 
Probable Halo's Season 2 Cast
Many characters will return, but many will depart in Halo's season 2. Moreover, new characters may also be added to the famous Halo season 2 cast list. Further details about new faces will come out right before the release. But today, we will be focusing on the other cast members who will be reprising their roles:
 Pablo Schreiber will play Master Chief

 Nastascha McElhone will play Dr. Catherine Halsey

 Olive Gray will play Dr. Miranda Keyes

 Yerin Ha will play Kwan Ha

 Natasha Culzac will play Riz-028

 Jennifer Taylor will play Cortana

 Charlie Murphy will play Makee

 Bookeen Woodbine will play Soren-066

 Shabana Azmi will play Margaret Parangosky

 Danny Sapani will play Captain Jacob Keyes

 Kate Kennedy will play Kai-125

 Bentley Kalu will play Vannak-134
We still need to find out the Halo's season 2 release date. Fans hope to get the final announcement about season 2, so they can be at peace about its return. Are you a fan of Halo season 2?