Since former astronaut Dr. Buzz Aldrin married his long-time girlfriend, fans have asked, "Who is Dr. Anca Faur?" Buzz Aldrin, now 93, has become a household name after being the second person to land on the moon. Naturally, when someone gets married to such a reputable name in the scientific community, the world will try to explore more about that person. Though Dr. Anca Faur is the fourth wife of the celebrated figure, interest and curiosity have heightened. Their love life has taken many by surprise, but now that the couple has become husband and wife, they do not want to miss out on any life details. Aldrin decided to marry on 23rd January 2022, and Dr. Anca Faur is now forever his.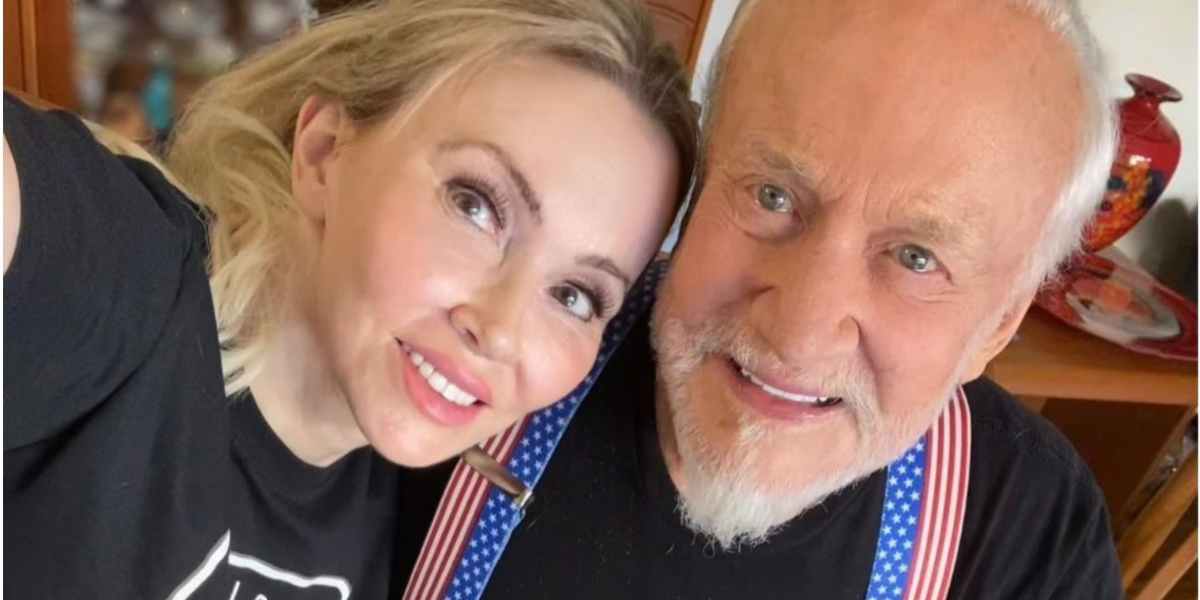 But who is Dr. Anca Faur, and how did she become a hot topic on the internet? The couple is not known for media attention, but their marriage created all the craze this time. Buzz has always dared to live the life he wants, and today, we will talk more about his wife, Dr. Anca Faur.
Who Is Dr. Anca Faur?
Talking about "who is Dr. Anca Faur," she is a medical doctor married to famous former astronaut Dr. Buzz. She was born on 14th May 1959 and is the Executive VP at Buzz Aldrin Ventures LLC. She has made her way up to a significant position in the industry. Anca went to the University of Medicine and Pharmacy and, after that, acquired her Ph.D. in chemical engineering and catalysis from the University of Pittsburgh in 1996. Union Carbide took her in soon after her Ph.D. She was appointed as the project leader. Then she went through the company to become a senior researcher and a development engineer. Finally, she got a well-deserving promotion as an R&D Project Leader.
But when she got the offer to become an application scientist at Johnson Matthey, she quit in July 2000. In just 18 months, she became the Catalyst Development Manager. She proudly wore that as a badge of honor and worked for four and a half years. Even back then, there was no buzz about "Who is Dr. Anca Faur," "her relationship update," or more such news.
In March 2014, she got the central role of the Treasurer of the California Hydrogen Business Council. Dr. Anca even became a board member in no time. However, after dating Buzz, his partner appointed Anca as the Vice President at Buzz Aldrin Ventures LLC. Simultaneously, she was also an active member of the company's board. In just a few months, Anca resigned from the VP position in 2019 and then from the CHBC board in December 2020. She was still a part of the board of Buzz's company. However, in 2021, she was brought back as the Executive VP and is currently focusing on growth.
Dr. Anca Faur & Buzz Aldrin's Relationship History
After 20 years as a Program Manager, Dr. Anca did find career success even before meeting Buzz. The question of "who is Dr. Anca Faur" arose after the couple had been cozy on many occasions. Their 30 years of age difference raised eyebrows in the community. But the couple should have paid more attention to what the media or community said. Anca was honored to attend the Association of Space Explore XXXII Planetary Congress and The Astronaut Reunion in Houston, Texas, in October 2019. She has been a part of many such honorary events. Now, she has a hold over the industry that is expanding at a rapid rate.
Many details about their relationship were private. But on the special occasion of his 93rd birthday, Buzz became official. They had tied the knot with Anca, and now they are husband and wife. Hopefully, more information will be out with time.
You have got your answers for who is Dr. Anca Faur. She is a successful individual and made her identity in the world even before she was his girlfriend. We wish the newlywed couple a happy life ahead and expect to get more insights about their life.