Who Is Kobbie Mainoo? Why is he in the news so often in recent times? If you are a football fanatic, you may have already heard about Kobbie's debut as a player for the world-famous club Manchester United. When he was just nine years old, the Red Devils took him under their wings, and now, he is ready to show off his skills under one of the biggest clubs globally. With his debut, it looks like he will have a promising future ahead.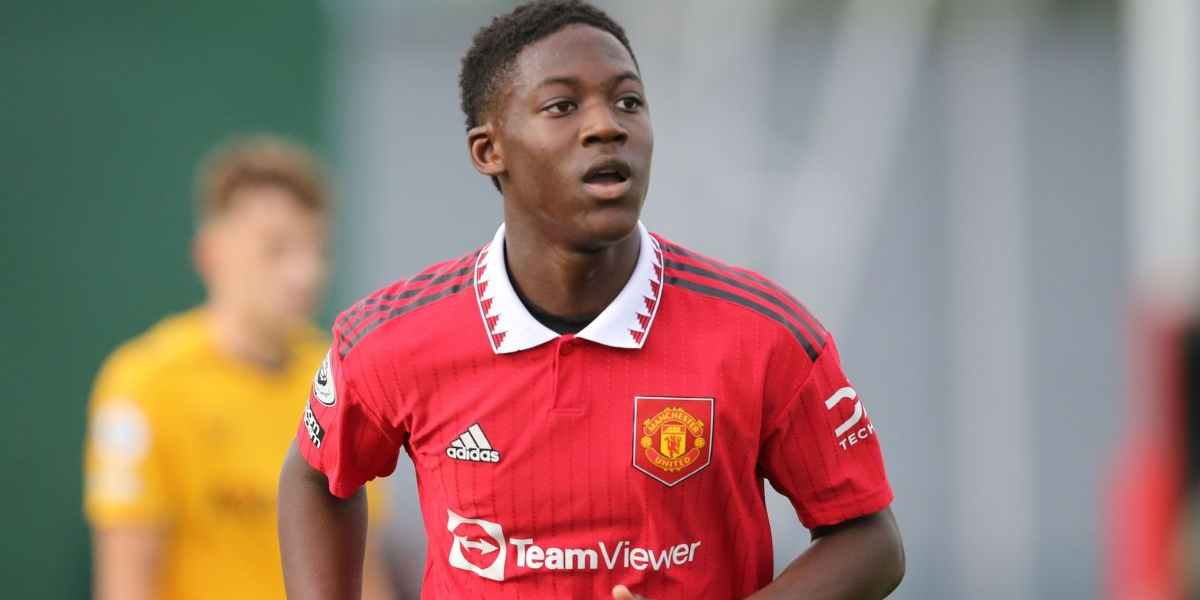 Ever since he proved his worth by playing for United's youth teams, he has been under the guidance of coaches. It was the only time he was introduced to the world through a big game. And as expected, it went perfectly. After his debut, football fans are now wondering who Kobbie Mainoo is and how his journey has been so far. We can vouch that a young star is on the rise!
Who is Kobbie Mainoo?
To answer who Kobbie Mainoo is, the Stockport midfielder is 17 years old. On Tuesday night, he made his Manchester United debut at the Carabao Cup quarterfinal against Charlton. The footballer was on the list of Erik ten Hag's starting XI, which shocked the fans. It was held at Old Trafford, and his career debut was outstanding. Despite being only a teenager, eagle-eyed fans may have seen him on the bench during the Newcastle and Wolves. The season's first appearance marks a new success story for him.
Kobbie used to play for Cheadle & Gatley youth team before Manchester United spotted him. Due to his hard work and persistence, he quickly moved up the ranks when playing for the club's junior academy. In May of 2022, his dream of joining the team came true after signing his first contract to play at the professional level. However, Mainno is on the path to being one of the greatest footballers of the future. He isn't one of those players who starts vigorously but fades away as the season passes. 
His breakout game against Brighton's U21st and again in the Carlisle United of League Two in The EFL Trophy proves who Kobbie Mainoo is. He did have a considerable part to play in bagging United's FA Youth Cup victory back in May.
Tatjana Patitz Net Worth: How Rich Is The Global Supermodel?
What Did Ten Hag Say About Kobbie Mainoo?
Mainoo's entry was a big move. So, the media asked coach Ten Hag several questions before the match began. Questions like "who is Kobbie Mainoo" and "why did the coach make such a decision" were asked. So, Ten replied that it was a massive opportunity for Mainno, and after his excellent performance at Spain's winter camp, all trust was in him. Ten explained that he is happy to give Kobbie a chance to showcase his talent. Moreover, the coach believes that he made a strong team despite it being Kobbie's first game ever. Licha spent considerable time with Kobbie, so he firmly believes that Mainno will be showing his best game.
Adding more to the news about Kobbie Mainoo and his position, his expertise is in the central midfield position. Though Travis Binnion explains how Kobbie can play multiple midfield positions, only time can prove how true the statement is.
Why Did Ten Hag Hand Kobbie Mainno Man United Debut Vs.? Charlton?
After the World Cup 2022, domestic football has a very tight schedule. So, Ten had to keep rotating players, and the same happened for the Charlton match. The Dutch coach gave chances to players such as Harry Maguire, Tom Heaton, and Scott McTominay. All of these players usually used to sit on the bench, but they had their moment this time.
People questioning who Kobbie Mainoo is are also concerned about the identity of other youth players. Apart from Mainoo, Anthony Elanga and Alejandro Garnacho were also a part of the match. Mainoo's inclusion was a huge confidence boost for the player and a dream-come-true-like moment. Ten has been keeping a check on him for months now. He was on the bench during Premier League matches against Newcastle and Wolves. So, slowly and steadily, he made it to the team.
Since Kobbie has made his debut, he only needs to focus on his game and shine. Everyone wondering who Kobbie Mainoo is can take it easy since a future star might be in the making!
Jim Hutton's Cause of Death is Now Revealed: How Did He Die?