TikTok rapper Yung Hashtag's death happened due to a tragic turn of events, and people across social media were in disbelief after the news broke out. His name was Michael Burns, and he used to release his work under his stage name. The budding rapper quickly gained a massive following through his rap videos which are punched with humor and quality lyricism. His success was coming fast but what was more prominent was his works were getting acceptance in the industry. He envisioned a world in which fans would resonate more with his music. But before becoming a world-famous artist, the rapper lost his life.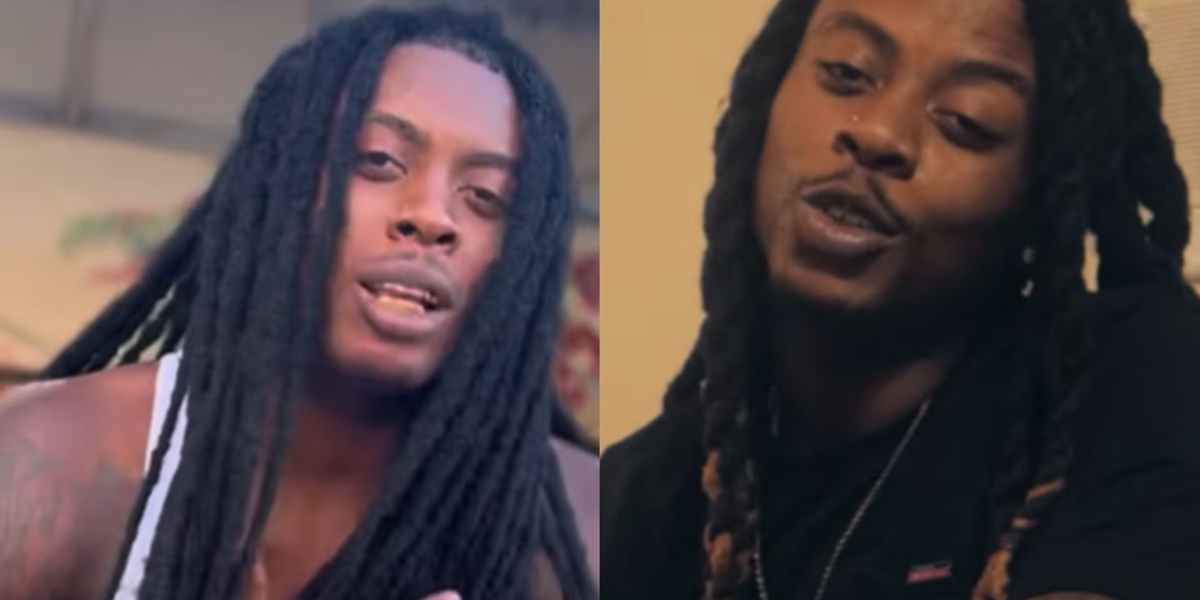 Since he became a famous name on major social media platforms, he has had close to a million followers. All his fans want now is to find answers and more details about his death that might be the real reason for Yung Hashtag's death. Moreover, the New Year started with many world-famous artists and TikTok stars losing their lives. Just three days before Yung's tragic death, fans were heartbroken to learn about Waffler69's cause of death. So, this time also, the fans are picking on every detail that led to such a huge loss.
Lee Tinsley Cause of Death: The Former MLB Player and Manager Passed Away at the Age of 53
Yung Hashtag's Death: What Was The Rapper's Cause of Death
Yung Hashtag's death happened at 27 years old on 15th January 2023 after a person fatally shot him with a gun. TikTok star Kastro MN'Sota uploaded a video to confirm the news. Kastro, one of Yung's closest friends, had to reveal this sad truth to the fans. It was a tragic loss for the whole community, and they joined together to express their grief. Yung was trying to defend himself all along till his last breath. The late rapper was at Jefferson City when the whole incident happened. Yung had no involvement in this entire case in the first place. He accidentally fell prey in this situation. Undoubtedly, the whole situation was unexpected, and no one could have imagined it would lead to such a hugely tragic story.
The suspect responsible for Yung Hashtag's death is now held for investigation. The authorities have taken action, and analyses are ongoing to determine the entire situation that led to such an unpleasant incident. His family is currently planning on arranging a funeral. Further details about the ceremony will be out when the investigations are over.
Yung Hashtag Last Video Dropped 24 Hours After His Death
Fans were excited to get a new music video from Yung Hashtag and enjoyed his music until the sad news arrived. The late rapper released his latest and last music video, Double Cap, on 14th January. 2023. This video was gaining traction amongst fans due to its impressive lyrics and cinematography. Just before Yung Hashtag's death, we saw the rapper in a different light. The music video shows the rapper going inside a bus, then stopping at a fast-food restaurant, and all this while, the bright-colored shots are focused on him. Before Yung Hashtag's death, the video got 4000 views, and the numbers are increasing.
To make his music famous and reach different corners of the world, he even uploaded a promotional reel of the song on the social media platform Instagram. Post his death; fans are paying tribute in the comments.
What is the Cause of the Death of Jeremy Ruehlemann?
Yung HashTag's Music Career
Yung always enjoyed massive popularity. Born on 17th August 1995, Yung always dreamt of being a rapper and an inspiration for the masses. He started in social media in June 2017 and started his YouTube Channel with Yung Hashtag Mike B Official. Even back then, he made 2.9k followers in just a short period. He also has over 500,000 followers on TikTok, and his videos have made around 12 million likes. On the other hand, the star had 16k followers and was rarely active. He did post only three times. 
Even before Yung Hashtag's death, his creations I Hate Hashtag, Off the Clock, and Make a Move made him famous. He even had an album released in 2020 called #WhoPoppin. It is sad to see such young talent leaving so early!
Fans worldwide are paying tribute after Yung Hashtag's death on all social media platforms. In such a short span, he did create a massive impact on his fans. He may have left the world too early, but his music will live among us. We pray that his soul rests in peace and his family gets justice since they have lost their loved one.