US pro wrestler Jay Briscoe's death news is all everyone is talking about after the legendary Ring of Honor star met with a fatal accident. Fans and his teammates are paying tribute to the icon, but this tragic incident sends chills down one's spine. What was supposed to be a casual ride with his daughters became a sad incident. Briscoe has been in the limelight for his epic wrestling skills. It is even hard to imagine that a player who appears to be so strong behind the rings had lost his life in such a horrific accident.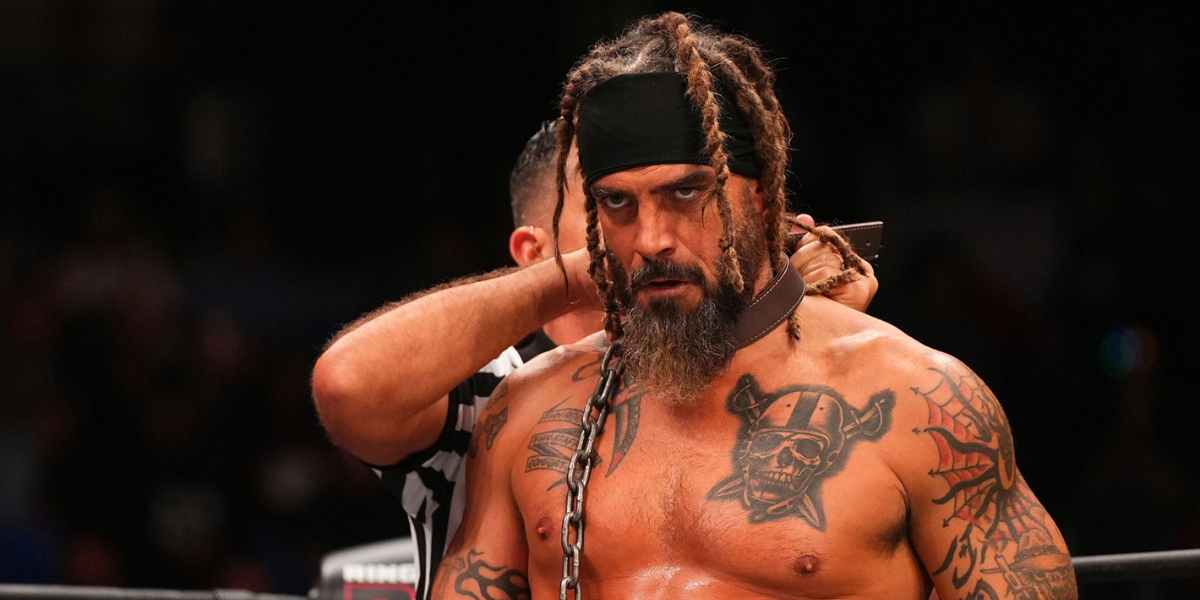 An official statement of Jay Briscoe death was issued, and two more persons were inside the car. Fans are still not believing the truth after the news broke out in the media. The champion may have gone way too early, but the fans won't settle for anything less but the truth. His death news was just another reminder of how tragic life can be.
How Did Jay Briscoe Death Happened?
Jay Briscoe's death happened in a car accident in Laurel, Delaware, at 5.30 pm on January 17th, Tuesday. He was 38 years old, and his two children were present in the car. His real name is Jamin Pugh, and the accident was ferocious. Jay's brother Mark, also a familiar name in the ROH world, was not present in the car with him. Reports claim that the woman in the opposite vehicle was dead on the spot at the time of the accident. Currently, both his 12-year-old daughter and 9-year-old daughter are at the hospital. An ambulance rushed the ladies to the emergency section, and they were in critical condition.
The incident occurred when the father and his daughters returned from a cheerleading competition. Fans already knew how much Jay loved his daughters. We have previously seen videos where Jay was helping his daughter practice for her cheerleading routine. Moreover, the accident took place in the Laurel School District. After the accident, the school decided to close the classes on Wednesday, January 18th.
There has been a further update on Jay's daughters' health conditions from Jay's wife, Ashley Pugh. The wrestler's daughter Gracie underwent surgery, whereas another daughter Jayleigh is stable. Jay had four children, and we hope they all find the strength to process this complex situation. The announcement of Jay Briscoe's death made millions of his fans remember his contribution to the world of wrestling. Jay was in the heart of his fans, and the end of such a star has only brought dark days to the sports world.
Who Was Jay Briscoe? The Legacy of The Wrestler
Jay Briscoe's death created a buzz because he has honorably served his purpose as a wrestler for decades. Briscoe was a legit star having 20 years of dominance in the Rings of Honor as a champion. He had a tag team with his brother Mark Briscoe, popularly called The Briscoes. It was only last month that Jay and Mark won the ROH Tag Team Championship for the 13th time.
It was a classic Double Dog Collar match against the competitive AEW tag team FTR. So, the win was significant.
Halo Season 2: Release Date Announced for the Highly Anticipated Sci-Fi Series
The Briscoe brothers began their career in ROH in 2002 and have been outshining their set records ever since. Apart from winning endless tag team championships, Jay was a two-time ROH World Champion and a two-time ROH World Six-Man Tag Team Champion.
His talent made fans in awe, and he had a huge fan base because of his successful career. Along with his brother, ROH has won IWGP Tag Team Championships in New Japan Pro Wrestling and even the prestigious Impact World Tag Team Championships.
Jay may have appeared to be a rough and tough guy in the rings, but he was adorable. His dedication to his family could melt anyone's heart. The American professional wrestler has played matches where his life was at risk. But he never could have imagined what fate had written for him. Jay Briscoe's death is still unacceptable to fans.
The unfortunate accident has taken away a legendary wrestler from the world. Jay Briscoe's death deeply pained the fans, colleagues, and family. We pray that his children recover soon and the family survives the trauma.
Lin Brehmer's Cause of Death: 93XRT Chicago Radio Host Dies at 68