Many people from across the world want to know Rachel Pollack cause of death. The trans activist's sudden death has made many heartbroken and curious. She had created quite a name for herself across many communities, including the divinatory community, the trans community, and readers of fiction, non-fiction, journals, and comics. Everyone loved her work and spirit. She also gave hope to many trans people and encouraged them to transition and be their true selves. People from across these communities mourn their loss and are vying to know Rachel Pollack cause of death.
Rachel Pollack Cause of Death
Rachel Pollack died on the 7th of April, as revealed by her wife, Judith Zoe Mateen. She passed away in her home in Rhinebeck, New York state, where she lived with her wife. Rachel Pollack cause of death is due to the years-long battle she had with Hodgkin's lymphoma. This is a type of cancer targeting the lymphatic system, and Rachel received a diagnosis for it seven years ago. During her last days, she would constantly slip in and out of consciousness, as recounted by her friend author Neil Gaiman who visited her. 
Gaiman's Tribute to Rachel Pollack
On the occasion of Rachel Pollack's passing, Neil Gaiman used social media to share the sad news with her admirers and friends. He expressed his deep sorrow at the loss of the beloved writer. Furthermore, he revealed that Pollack had passed away peacefully and beautifully around 12:45 p.m. A moving ceremony called Hand to Heart also took place before her death.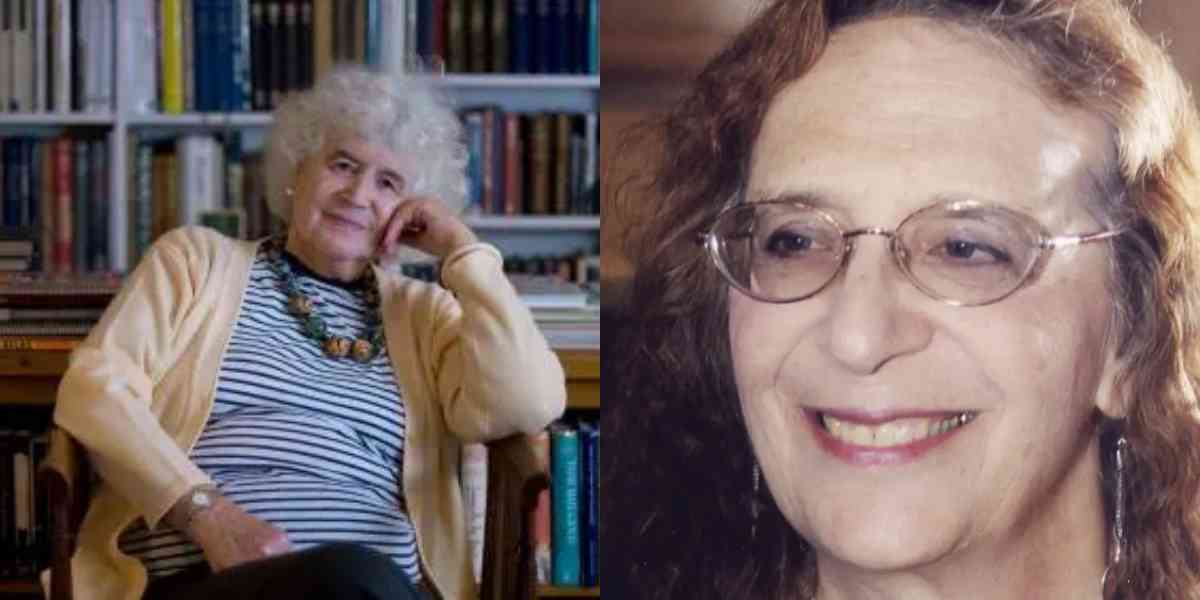 Gaiman described the ceremony attended by several people who were close to Pollack. Participants stood in a circle during the ceremony. Gaiman placed his hand on Pollack's heart to symbolize his love and support. He then started the process by expressing his love for Pollack and what she meant to him. Each person present then took their turn to share their feelings and appreciation for Pollack.
Related: Lance Kerwin Cause of Death: 'Salem's Lot' Actor Lance Kerwin Dies at 62
Gaiman acknowledged Pollack's significant contributions to various communities, such as tarot, science fiction and fantasy, comics, and the transgender community. He believed Pollack's legacy would continue inspiring and guiding people in these communities. Furthermore, he expressed gratitude for the support and love that Pollack had received from her friends and admirers.
Rachel Pollack Career
Rachel Pollack is a writer who has succeeded in the comic book world. She has also found the occupation to be incredibly rewarding. Her contributions to the "Doom Patrol" DC Comics series in the 1990s received wide acclamation. 
Pollack's "Doom Patrol" run is groundbreaking in comic book history, and this is because it incorporated a diverse array of LGBTQ+ characters and themes. Her work on the series received high praise for its thoughtful exploration of identity, relationships, and the very nature of reality.
Related: Cindy Williams Children: A Peek into the Actress's Family Life
Apart from her contributions to "Doom Patrol," Pollack has also made noteworthy contributions to other comic book series. She has been involved in "New Gods," "Teen Titans," and "Hellblazer." These works demonstrate her versatility and extent of experience in the field of comic book writing.
Related:
Furthermore, Rachel Pollack is a prolific writer with a wide-ranging body of work that spans mythology, tarot, spirituality, and science fiction. Her tarot classic, "78 Degrees of Wisdom," is considered a definitive guide to the tarot and has earned her a reputation as one of the foremost experts in the field.
Pollack has also made significant contributions to the world of science fiction. Her novel "Unquenchable Fire" received the prestigious Arthur C. Clarke Award for Best Science Fiction Novel in 1989. Her other novels, such as "Temporary Agency," "Alqua Dreams," and "Godmother Night," have also received praise from critics and readers alike.
In addition to her work in books, Pollack has contributed essays to various journals, including "The Journal of Mythic Arts," "Parabola," and "The Village Voice." Her writings on mythology, spirituality, and tarot have been published in numerous collections, such as "Tarot Tales," "The Tarot Reader," and "The Encyclopedia of Tarot."
Rachel Pollack's expertise in tarot goes beyond her written works. She's also a highly respected tarot instructor as she conducts workshops and lectures on the subject worldwide. 
Related: How Much is Kelly Clarkson Net Worth in 2023?
Pollack's dedication to the tarot community has also led her to hold leadership positions in various organizations. She served as the president of the American Tarot Association, a non-profit organization dedicated to promoting tarot practice in the United States. She has also been a member of the Australian Tarot Guild and the Tarot School, two other prominent organizations dedicated to promoting tarot education and practice.