Cindy Williams' children and her family life are now the concern of fans after the actress died suddenly on 25th January 2023.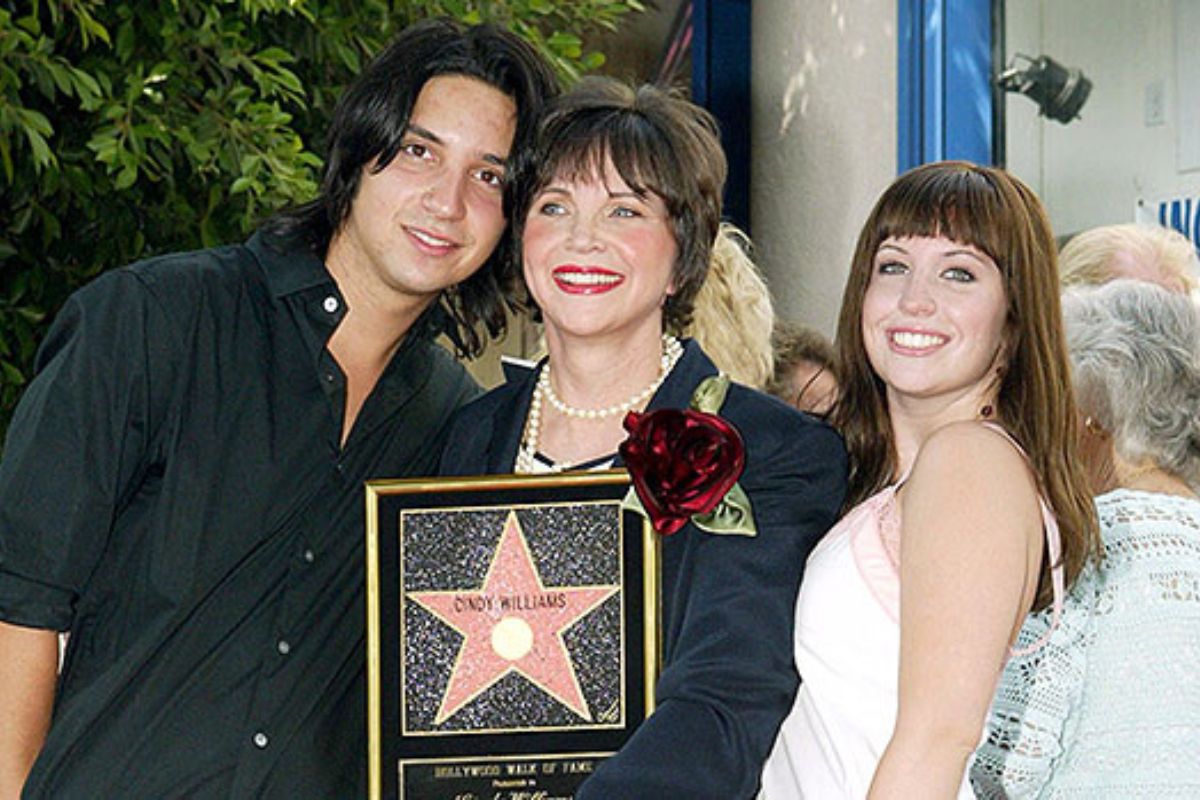 The dedicated fans of Laverne & Shirley's actress knew her as a remarkable actress and a devoted mother. She has been seen in many hit TV series as well as movies. But what fans admired the most was how Cindy Williams' children became her world even after having the chance to dedicate more time to her thriving career. The 1970s iconic sitcom's favorite actress was 75 when she passed away due to an unnamed illness. Cindy did fight a brief battle to survive, but her time in the world ended pretty soon.
Cindy Williams's children shared the sad news with the world. The entertainment industry is mourning after losing such an incredible talent. Fellow actors and celebrities have flooded the internet with tributes. Cindy Williams' children now need all the support in the world to deal with the grief. But after the More American Graffiti actress left behind her legacy, fans are interested to discover all about Cindy Williams' children, her marriage, and her family life. Let's find out!
More about Cindy Williams's children
The eldest one is  41-years old Emily Hudson and 37-year-old Zachary Hudson. She had her two kids with Bill Hudson, and the proud mother of two kids always kept her life private. When Emily got pregnant with her first child, she was shooting for the seventh season of Laverne & Shirley. While speaking about her pregnancy experience, she shared the struggle of hiding her baby bump with pillows, couches, benches, and anything in the set that can conceal the bump. The first child, Emily Hudson, was born in 1982; four years later, she had Zachary Hudson.
Jamie Dornan Net Worth: How Much He Earn From Fifty Shades of Grey?
She has always kept her children with her. Even when she received a Hollywood Walk of Fame in 2004, The actress's children supported her. Cindy Williams' children are also half-siblings to Kate and Oliver Hudson. So, they have a blood connection to the famous family.
Moreover, her children had only praise to say about their mother. They said that she had an impeccable sense of humor, and her glittering spirit made everyone fall in love with her. Though Cindy never had Instagram and was hardly active on Twitter, the fans never forgot her.
Who Was The Father?
Bill Hudson is the father of Cindy Williams' children. If you didn't know, Cindy was married to Bill Hudson in 1982. The former couple had a long run in their marriage. Bill was previously the husband of the iconic Goldie Hawn in 1976 before ending it six years later. They had two beautiful children, Kate Hudson, and Oliver Hudson. Though the relationship status of her children is unknown, Bill has a very public strained relationship with Oliver. On the other hand, Kate once said she wished to reconnect with her dad. Bill later had a daughter, Lalania Hudson, with Caroline Graham.
Moreover, we do not know if Cindy Williams's children and the other Hudson siblings have a healthy relationship. On the other hand, during her 2021 Sibling Revelry podcast, Kate said she doesn't spend time with her four siblings. With so much revelation, it is safe to say that Cindy Williams's children and the other Hudson kids are not that attached.
Who was Tyre Nichols? What Happened to Him?
Cindy was in a loving marriage with Bill for nearly two decades before divorcing in 2000. She did grow her family, and Cindy Williams's children did have a happy life. But after the divorce, Cindy never married again. She kept all her affairs private after that, but Cindy Williams's children were always her top priority.
After the star's death, the whole family comes together in this challenging time. Cindy Williams's children didn't share any details about the illness, but the fans can only stand by the side of the family by respecting the family's privacy. We pray for Cindy's soul to rest in peace and give all our condolences to the family.