Michael Sheen and David Tennant are returning to play your favourite angel and demon duo in Good Omens season 2 after much wait. After all, the first season was released back in 2019.
The first season was based on Good Omens: The Nice and Accurate Prophecies of Agnes Nutter, Witch written by Neil Gaiman and Terry Pratchett. It mainly revolves around an angel and a demon who are not only friends but also enjoy spending time on Earth. Their goal in season 1 was to prevent Antichrist from arriving, stop the Armageddon from happening and all in all save Earth from being destroyed. While the duo accomplished this, there is a lot more chaos for them to delve into and Good Omens season 2 is going to be all about it. So here are all the details about the latest season which will be released soon.
Good Omens Season 2 Release Date
During the Good Omens Season 2 panel at the 2022 New York Comic Con (NYCC), rumours were that the show would return in the summer of 2023. Amazon has since confirmed that Season 2 of Good Omens will be released on July 28, 2023.
There will be six episodes in Good Omens season 2 just like season 1. Moreover, the filming for season 2 started in Scotland on November 2, 2021. It ended on March 1, 2022. Similar to Season 1, Good Omens Season 2 will be streaming exclusively on Amazon Prime Video.
Related: The Traitors US Season 2: Unveiling All the Insider Details and What to Expect
Cast
The cast of Good Omens Season 2 will include several actors from the first season, such as Michael Sheen, David Tennant, Jon Hamm, Derek Jacobi, Niamh Walsh, Mark Gatiss, Steve Pemberton, Reece Shearsmith, Doon Mackichan, and Gloria Obianyo.
Additionally, the upcoming season will introduce several new characters, some of which will be played by actors who appeared previously. Quelin Sepulveda portrays Muriel as a naive angel who has been stuck in a dull office job for the past 6,000 years and is eager to escape it.
Furthermore, Maggie Service takes on the role of Maggie, the owner of a record store adjacent to Aziraphale's bookshop in Soho. Service played Sister Theresa Garrulous, a satanic nun, in the first season.
Nina Sosanya will play Nina. She will be the owner of a coffee shop across from Maggie's record store and known for her ability to handle the Soho crowd.
Miranda Richardson will play Shax, a new demon who replaces Crowley after he is fired from hell. Richardson previously played Madame Tracy in Season 1 and has been nominated for an Oscar and Emmy for her work in various movies and TV shows, such as Harry Potter and the Goblet of Fire.
Shelley Conn is the new Beelzebub, leader of the forces of hell, who reportedly has another name, making her distinct from the Beelzebub seen in Season 1. Shelley is best known for her role as Lady Mary Sharma in Bridgerton.
Liz Carr, Siân Phillips, Tim Downie, Pete Firman, Andi Osho, and Alex Norton are set to join the cast as new characters.
Ty Tennant, David Tennant's son, and Peter Davison, his father-in-law, will also appear in Season 2 as characters Ennon and Alistair, respectively. However, no details are available about their roles beyond their names.
Related: Is Ted Lasso Coming Back for Season 4?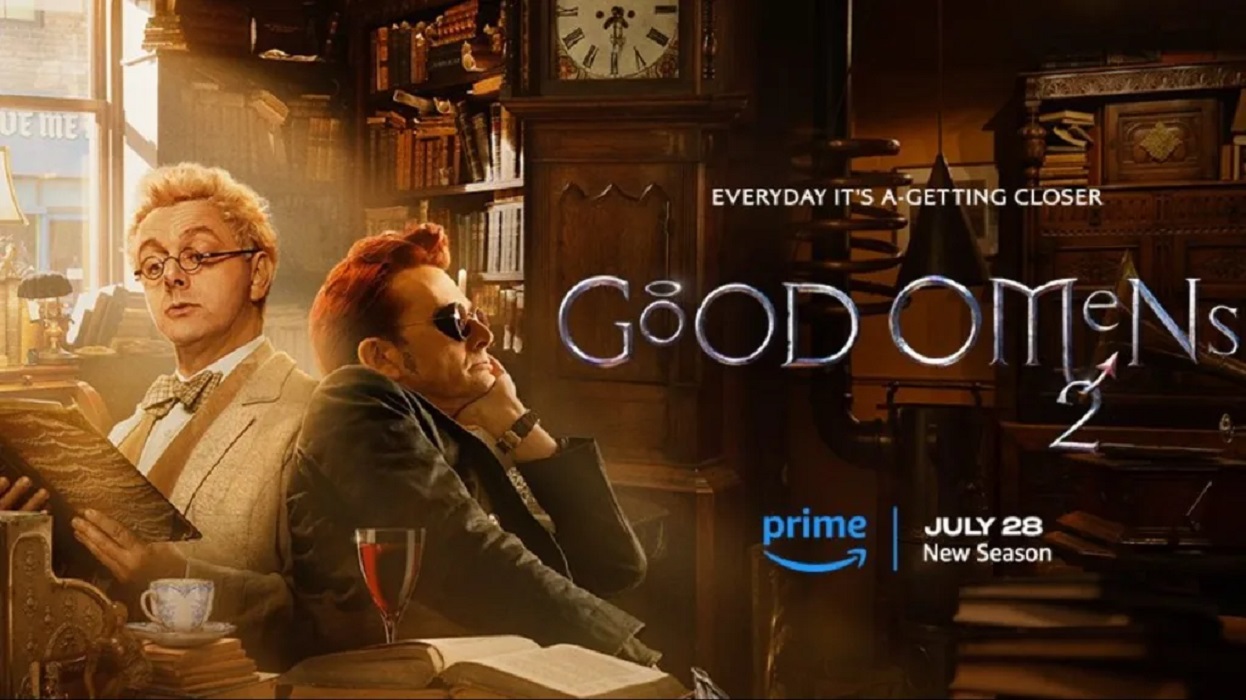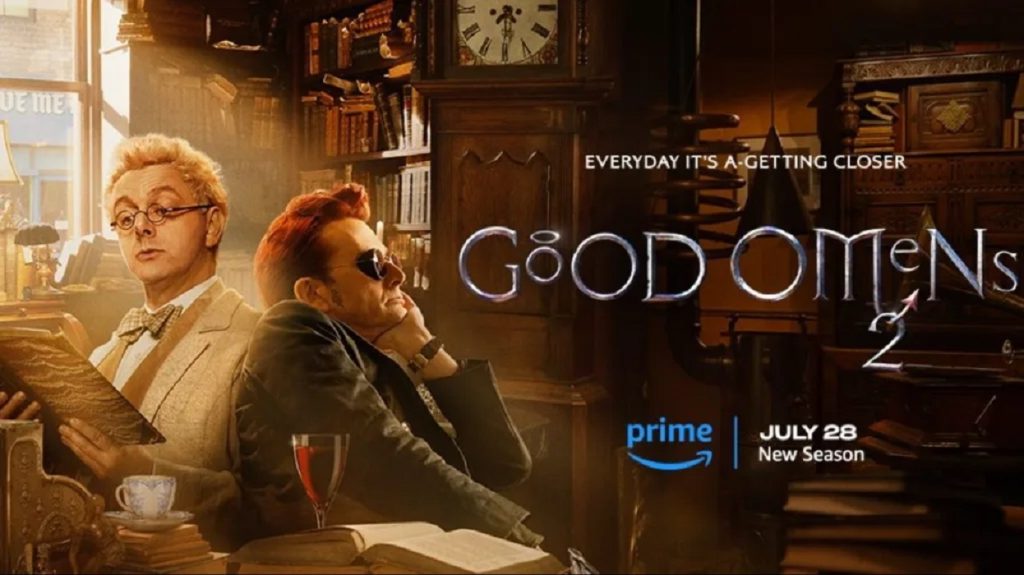 Plot
Neil Gaiman has revealed that the upcoming season 2 of Good Omens will be a completely original story that features never seen before ideas from him and the late Terry Pratchett. Gaiman has also expressed his excitement at the new characters and actors joining the show. Furthermore, he has teased that fans can expect many surprises. Here's what Gaiman has to say about Good Omens Season 2:
"It's thirty-one years since 'Good Omens' was published, which means it's thirty-two years since Terry Pratchett and I lay in our respective beds in a Seattle hotel room at a World Fantasy Convention and plotted the sequel. I got to use bits of the sequel in Good Omens — that's where our angels came from. Terry's not here any longer, but when he was, we had talked about what we wanted to do with 'Good Omens' and where the story went next."
He further said, "And now, thanks to BBC Studios and Amazon, I get to take it there. I have enlisted some excellent collaborators, and John Finnemore has come on board to carry the torch with me. There are so many questions people have asked about what happened next (and also what happened before) to our favourite Angel and Demon. Here are the answers you've been hoping for. We are back in Soho, and all through time and space, solving a mystery, which starts with an angel wandering through Soho with no memory."
Related: Fast X Ending Explained!
Good Omens Season 2 Trailer
Amazon Prime has officially released the trailer for Good Omens 2 and it is epic. The newly launched clip teases a romantic relationship between the Angel and the Demon which is, well, shocking. It also shows Aziraphale concealing Gabriel and Crowley catching them red-handed. You can check out the entire video on Youtube!