Fans have eagerly waited for news about The Gilded Age Season 2. The first season of the show was an immense success. The Downton Abbey director again managed to captivate audiences with this period piece. 
The Gilded Age Season 2 Release Date
The release date for The Gilded Age season 2 is yet to be announced. However, the renewal of season 2 has received confirmation. This means there is no doubt that the show will reprise. After the show aired in January 2022, it received a lot of media attention. This led to the show renewing later in February 2022. Moreover, the show is however expected to release around Fall 2023. And not only that, the production of the second season started in May 2022. 
Plot Of The Second Season
The Gilded Age Season 2 is expected to delve into the aftermath of Marian Brook's heartbreaking split from Tom Raikes. This becomes a focal point of the plot. As we witnessed in the first season, Marian defied her family's expectations with the help of Peggy Scott, a successful African-American woman. Moreover, their rebellion sparked a social war that unfolded over nine captivating episodes, with influential figures like railroad tycoon George Russell and his wife, Bertha, playing prominent roles in the vibrant New York scene.
Following a series of legal troubles, glamorous social debuts, a lavish ball, and a fair share of heartbreak, things have seemingly settled down in The Gilded Age. Moreover, the Russells have risen in the ranks of New York's high society, injecting new money into the previously exclusive and elitist social circles. However, the first season's finale left viewers on the edge of their seats, hungry for more drama and eager to see what the next chapter holds.
One particularly spicy revelation from the finale was Marian and Tom Raikes' split. However, the exact direction of Marian's romantic life in The Gilded Age Season 2 remains uncertain. Will she put love on hold after having her heart crushed, or will she find solace and comfort in the arms of Larry Russell? The potential for juicy twists and turns is high, and viewers eagerly anticipate Marian's next moves.
Another major plot thread established in Season 1 revolves around Peggy's missing baby. It was revealed that the child is alive and was secretly adopted, with Peggy's father fabricating the baby's death. Moreover, in Season 2, Peggy and her mother embark on a journey to Philadelphia to search for her son, creating a compelling and emotional storyline that is sure to captivate audiences.
As the stage is set for Season 2, viewers should brace themselves for heartbreak and tragedy. Moreover, the possibility looms as Bertha actively seeks a potential match for her daughter Gladys, Peggy embarks on her poignant quest, and Marian grapples with finding her place in the complex social dynamics of New York.
Related: The Traitors US Season 2: Unveiling All the Insider Details and What to Expect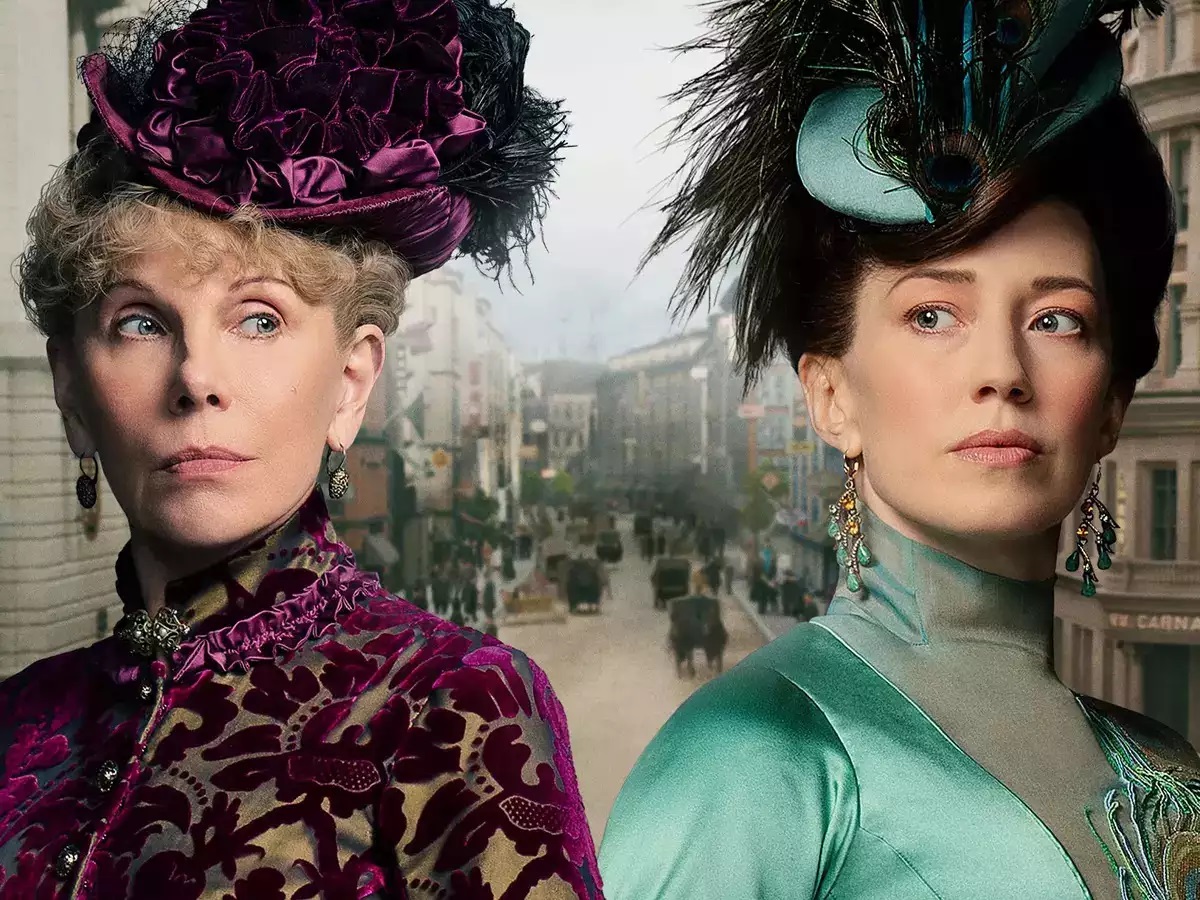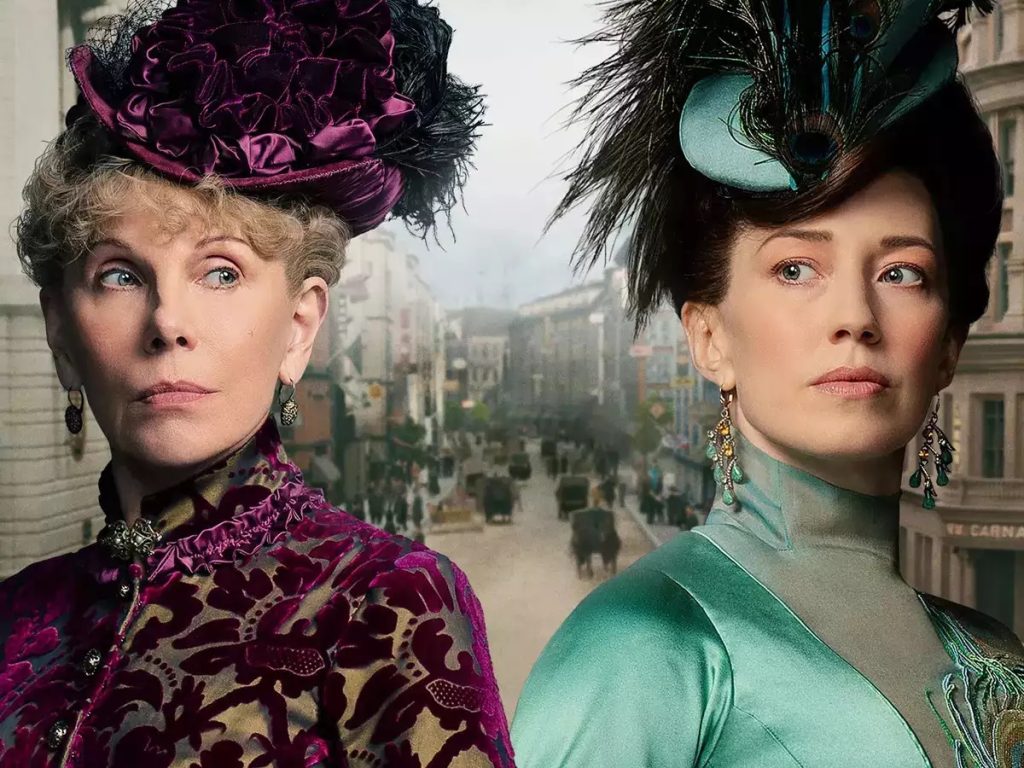 Related: Is Ted Lasso Coming Back for Season 4?
The Gilded Age Season 2 Cast
The majority of the original cast will be returning for The Gilded Age Season 2. However, there is one notable absence. Thomas Cocquerel, who portrayed the character of Tom Raikes in the first season, will not be reprising his role for the upcoming season. Although fans will miss his presence, the show's creators have made an effort to invigorate the cast by introducing fresh additions to the roster. 
The Gilded Age season 2 cast list:
Christine Baranski as Agnes Van Rhijn

Cynthia Nixon as Ada Brook

Louisa Jacobson as Marian Brook

Blake Ritson as Oscar Van Rhijn

Carrie Coon as Bertha Russell

Morgan Spector as George Russell

Taissa Farmiga as Gladys Russell

Harry Richardson as Larry Russell

Denée Benton as Peggy Scott

Simon Jones as Bannister

Jack Gilpin as Church

Rebeca Haden as Flora McNeil

Robert Sean Leonard as Reverend Matthew Forte

Laura Benanti as Susan Blane

Nicole Brydon Bloom as Caroline Stuyvesant

Michael Braugher as Booker T. Washington

Christopher Denham as Robert McNeil

David Furr as Dashiell Montgomery

Ben Lamb The Duke of Buckingham

Matilda Lawler as Frances Montgomery

Dakin Mathews as Mr Winterton
The Gilded Age Season 2 Trailer
A full trailer for The Gilded Age Season 2 is yet to release. However, eager fans received a tantalizing glimpse of the new chapter in a Max teaser video released in 2023. This compilation trailer served as a promotional showcase for one of the leading streaming services' exciting lineup of content for the year.
Within this captivating teaser, viewers were granted brief but intriguing glimpses of the beloved character Miss Marian Brook, as well as her formidable aunt Ada Brook. Moreover, these fleeting shots provided a tantalizing taste of what is to come. Furthermore, this left fans buzzing with anticipation and speculating about the developments and adventures that await them in the upcoming season.