Smiley season 2 will be bringing the emotional tale of the Spanish romantic comedy-drama that focuses mainly on the LBGTQ+ community. It sets the right tone for a beautiful narration and in no time did the audience grow fondness towards the show. Guillem Clua has created the show and it is streaming both in Spanish as well as English. The positive reviews have given this series a new identity and reports about Smiley season 2 are flooding the internet. Fans are basically demanding a second season for this show since we need to explore more of Alex and Bruno's story. It is a breath of fresh air of old school in this world where social media love is dominating.
Thus, fans are curious to learn all about second season of Smiley, whether it got a renewal, when will it release and everything about the future of the show. Today, we will cover all the important points that you need to know right away.
Has Smiley Season 2 been Renewed By Netflix?
Netflix didn't renew Smiley season 2 as of writing this article. Season 1 of the series debuted only on 6th December 2022. It has not even been a month since the creators introduced their work to the fans. Even though the competition was tough with hits like Wednesday on the list, Smiley got a pretty good reception. The critics and fans had a positive impression about the show and there is a massive chance for season 2 of Smiley. Netflix always tracks the responses of the audiences and when the new show meets or surpasses expectations, it gets a green signal for a new season.
Seaason 2 of Smiley is on the cards because reports suggest it has met all the parameters that Netflix usually set.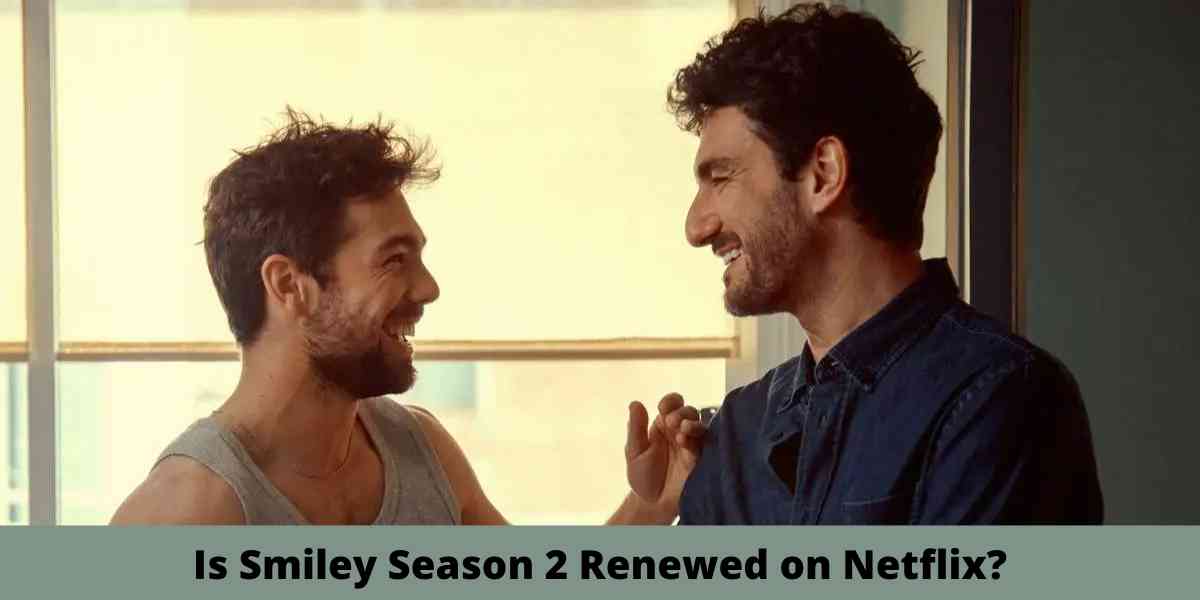 What is The Expected Smiley Season 2 Release Date?
The Smiley season 2 release date is not out since the renewal is pending but if renewed, Smiley second season might premiere in 2024. Netflix or the makers have not made any official announcement so we are yet to get the full news.
What Does The Future of Alex and Bruno Look Like in Season 2 of Smiley?
Smiley is a story of Alex, a handsome bartender with an envious physique and good looks and Bruno. They were destined to meet since, after a one-night stand, Alex picks his phone up in the morning and sends a smiley-face message to Lolo, his partner of last night. However, Lolo didn't respond and this angered Alex. He proceeds to send an angry voicemail that was supposed to be directed towards Lolo. But it accidentally gets sent to the wrong number and the number was of Bruno. And this is where the love story of the duo began.
Both hopelessly romantic individuals were always looking for their special ones. And after this incident, they meet on a blind date. However, everything didn't come so easy since there were misunderstandings, forbidden kisses and a lot of drama.
But in second season of Smiley, the story of the drunk-in-love lovers will continue. Since they are the main protagonists, the misunderstandings will have a solution and love will usher in their life. The road is not easy and we hope Bruno and Alex will end up together in season 2. Though there is a lot more story to narrate, the ending is definitely going to melt our hearts.
The best thing about Smiley season 2 is that the main focus will be on the LGBTQ love story and not many series do that. It is quite an achievement for the creators of the show. Like season 1, it might have eight episodes and that is enough to convey the exact ideas of the story.
Related: Heartbreak High Season 2 Release Date and Cast Expectations
Who Will Be In The Cast of Smiley Season 2?
Smiley season 2 will not be the same if not the old cast members portray their roles. The audiences became so connected with the characters that any new face will not justify the role. Thus, in the case of second season of Smiley, these actors will be back:
   

Miki Esparbé as Bruno

   

Carlos Cuevas as Àlex

   

Pepón Nieto as Javier

   

Meritxell Calvo as Vero

   

Giannina Fruttero as Patricia

   

Eduardo Lloveras as Albert

   

Ruth Llopis as Núria

   

Ramon Pujol as Ramon
If new cast members join for season 2, fans will instantly get updates about the same.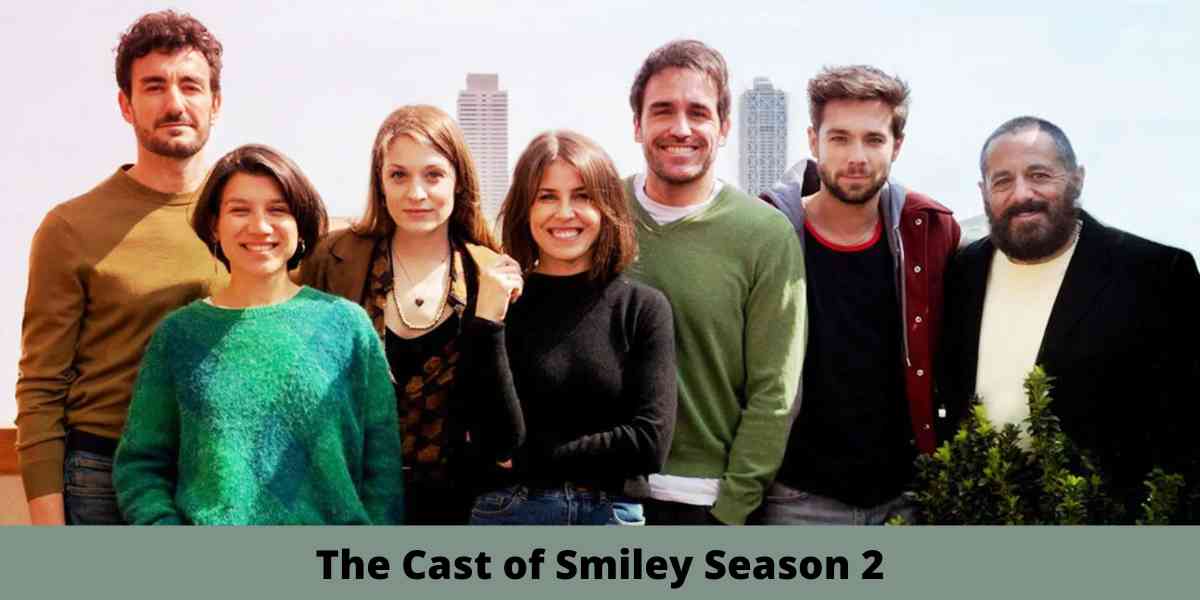 Related:
Will there be a Blue Bloods Season 14?
Mike Season 2 Release Date, Cast, Plot and Trailer
Final Words
Smiley Season 2 is still in speculation but in no time, we will get the final news. Series like these are hard to find. It touches your heart and gives hope in life. Thus, Smiley is a must-watch before you wait for the arrival of next season.