Beginning this post with happy news, we would like to inform you that Heartbreak High Season 2 is happening. Many viewers of the series ended up binge-watching the first season, thanks to its strong plot. The high school experience that the series provides to its viewers can be best described as a mix of Sex Education and Never Have I Ever. The slight difference seeps in because it describes the high school experience of students in Australia. The series managed to garner appreciation for bringing diversity to the cast that truly describes the diversity of Australia. 
Heartbreak High Season 2: Release Date 
As mentioned above, the second season is happening. On October 20, Netflix officially announced that the series will be returning for a second season. Furthermore, in the announcement made on Twitter, Netflix also revealed that the cast and creators of Heartbreak High Season 2 would reassemble in Sydney for the pre-production and filming of it. 
Even though Season 2 is officially confirmed, there is no news regarding its release date. However, it is likely that Heartbreak High Season 2 will either be out in late 2023 or early 2024.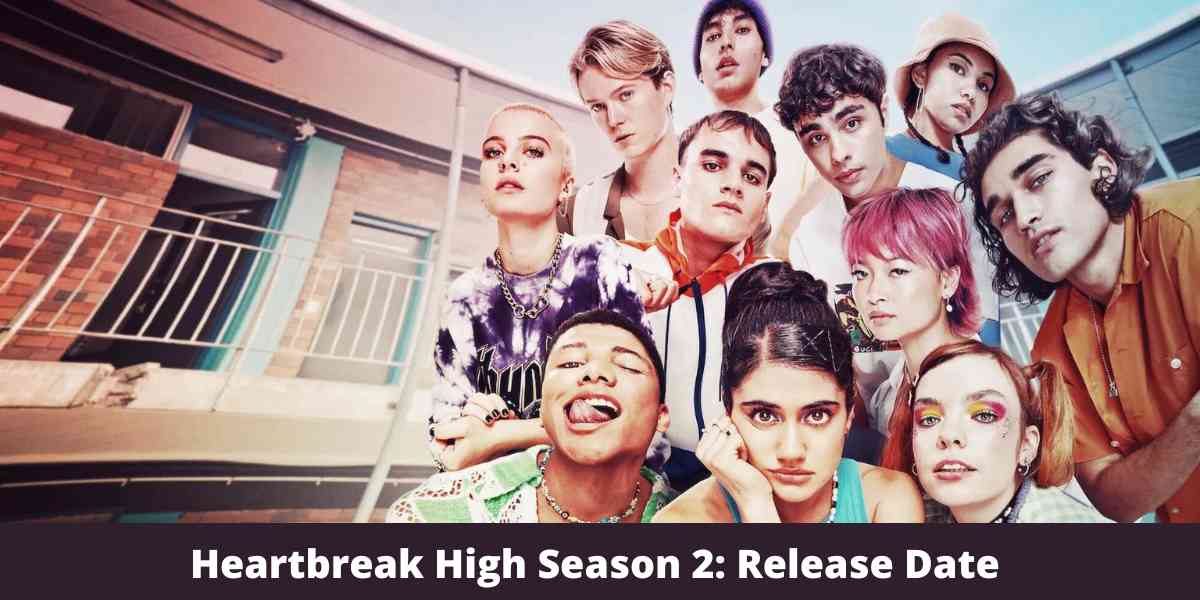 Season one took one and a half years to complete. However, with the casting of the series sorted out, we hope that the gap between the first and the second season will not be much. Currently, the series is in its pre-production stage. 
Will there be an American Dad! Season 20?
Zootopia+ is Officially Headed to Disney+ this Fall!
Heartbreak High Season 2: Plot 
If you have watched the first season, you know that Amerie and Harper finally made up after Harper disclosed her trauma with Chook that instigated her abduction. Therefore, in Heartbreak High Season 2, we might see the best friends enter revengeful mode against Chook, who clearly needs to be placed rightly in his place. 
Talking about the romance aspect in the upcoming season, we see that Amerie's relationship with Malakai has started fizzling out. Even though it looks like they are over each other, they are not, to be honest. Furthermore, there is a potential for the development of a love life of Darren.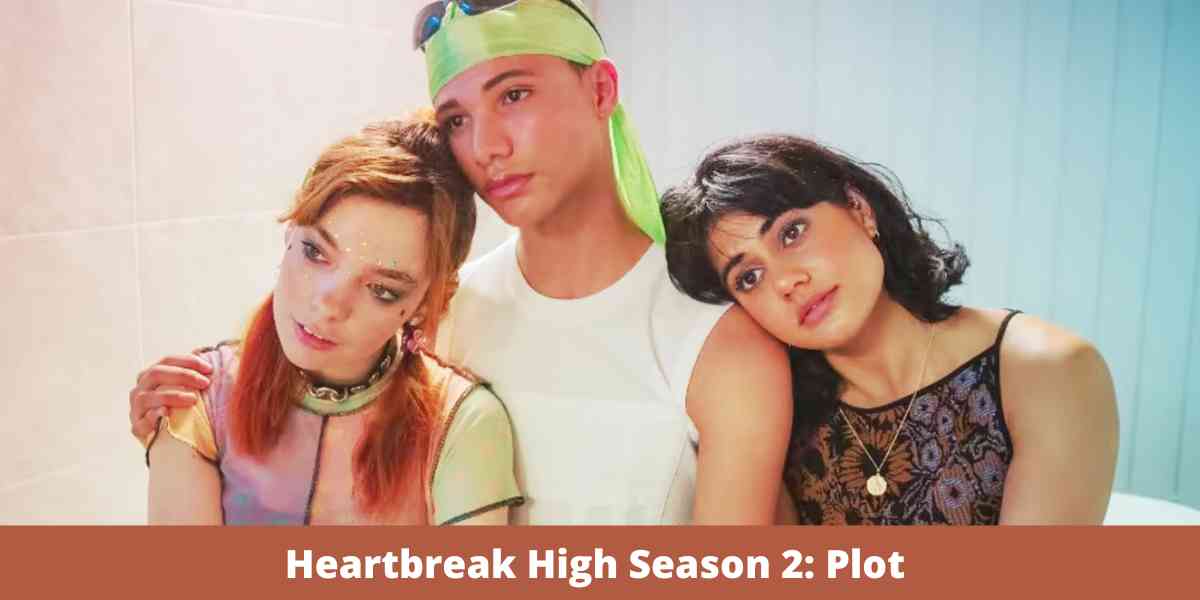 We might also see Harper coming to terms with the mental health issue of her father. Previously, she ended up stabbing him in self-defence when he tried to attack her. Even though the details about Heartbreak High Season 2 are scarce, we for sure know that we will see many more Australian representations in the upcoming season. 
Where To Watch Chucky Season 2?
Will there be a Renewal of IDOLiSH7 Season 4?
Casts 
All the primary casts will return for Heartbreak High Season 2. The expected cast list includes the following names: 
Ayesha Madon 

Asher Yasbincek

James Majoos as Darren 

Chloe Hayden as Quinni 

Thomas Weatherall as Malakai 

Will McDonald as Cash 

Josh Heuston as Dusty 

Gemma Chua-Tran as Sasha

Bryn Chapman Parish as Spider 

Sherry-Lee Watson as Missy 

Brodie Townsend as Ant 

Chika Ikogwe as Jojo Obah 

Tom Wilson as Chook
Also, we expect a few more new faces in the upcoming season. 
Trailer 
We have already mentioned that the series is in its pre-production phase. The filming of the second season has not even begun. Therefore, we won't be watching the trailer for Heartbreak High Season 2 anytime soon. However, we will update this section as soon as the trailer for the upcoming season is out. 
Is there Bluey Season 4 Release Date yet?
Where To Watch Heartbreak High?
The series is streaming worldwide on Netflix. If you haven't watched the first season yet, you can stream it on Netflix. 
Wrap-Up 
Heartbreak High Season 1 was a huge success, and Heartbreak High Season 2 has received a green light. Currently, the second season is in its pre-production phase, and the filming is yet to begin. The trailer of the series is not out yet. We expect the series to bless our screen again in late 2023 or early 2024. We will update the post as soon as the official information starts rising.