Hollywood is grieving! It is mourning the death of five-time Oscar-winning cinematographer Owen Roizman, who died on 6th January 2023 at 89, Los Angeles Times reported. The Owen Roizman Death Cause is yet to be announced.
The legendary cinematographer shaped 1970s American cinema, bringing gritty New York streets to the silver screen. The most famous films he shot include the Oscar-winning films, 'The Exorcist' and 'The French Connection.'
The American Socie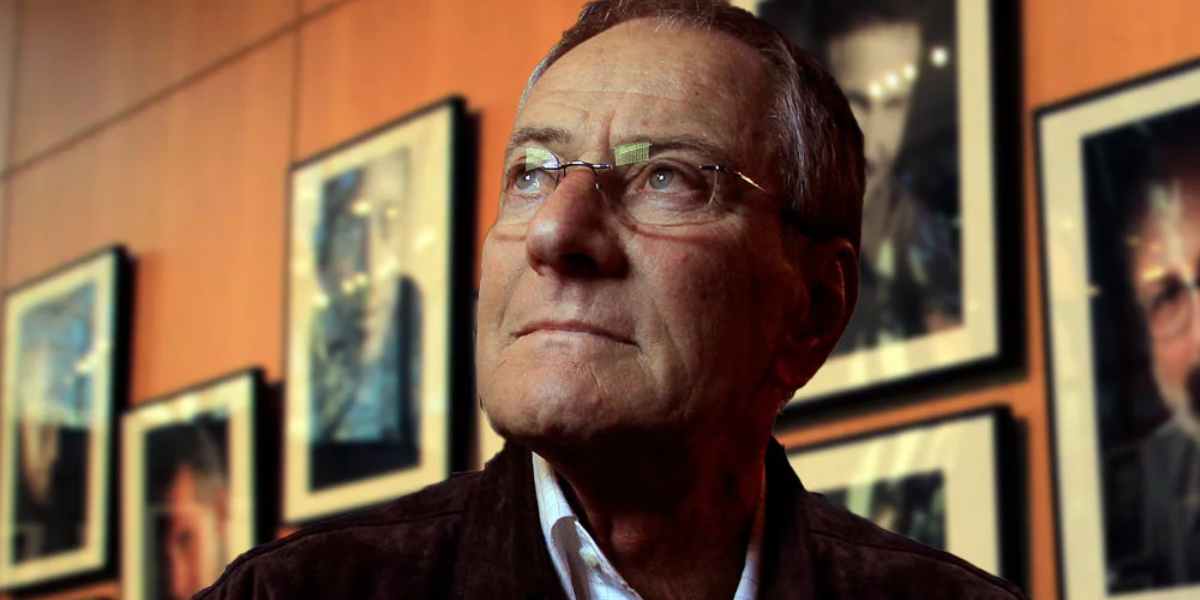 ty of Cinematographers has confirmed the sad news – Hollywood is bidding farewell to one of its most iconic cinematographers. They posted a thread on their Twitter page showcasing some of his most notable work, with the caption, "We are preparing a full memorial." 
Despite his tremendous achievements in cinematography, Owen remained humble and gracious about his accomplishments. As he once said, "Film is a unique art form in the sense that no person can express themself alone. You rely on a lot of unsung heroes. It's not like an artist painting a picture where it's just him and the easel. There are 100 people I rely on."
His loss has created a gap in the movie industry, and his works will keep motivating the era of filmmakers to come. Read to find out about Owen Roizman Death Cause.
A Look at Owen Roizman's Life
The cinematography was in Owen's blood. His father, Sol Roizman, was a cameraman for Movie Tone. Owen, born on 22nd September 1936 in Brooklyn, wasn't a fan of his father's profession. He wanted to become a baseball player, mathematician, or physicist.
Destiny had other plans for him. Before his tryout for the New York Yankees, he caught polio. He then turned to cinematography after figuring out it has more earning potential than other professions. He once told Variety in 2017, "I'm going for the money!"
Owen had yet to learn that he would make much money and revolutionize seventies cinema with his camera work. He started his career as an assistant to cinematographer Gerald Hirschfield. Stop! (1970) was his debut film as a cinematographer, which got him noticed in the industry.
Owen Roizman's Cinematography Style
Owen Roizman, a master of light, was capable of creating images that remain etched in the minds of audiences forever. He skillfully used light to capture and create a tense, gritty, and cinematic atmosphere in his movies.
In an ASC podcast, Owen said, "My hobby was magic, and I'm the best audience in the world for a magician because I want to be fooled. I'm always curious about how somebody did something. So I wanted to fool people in how I would light something." Indeed, Roizman was a magician of cinematography. People will remember his work as some of the most influential in cinematic history.
Notable Movies – Owen Roizman's Awards
Cinematographers rely on shadows and light to create depth and tone in a film. The renowned cinematographer Owen Roizman was a master of using both to make his movies more captivating. Here's a list of his famous films that won him awards and inspired cinephiles worldwide.
The French Connection (1971): A film remembered for its gritty realism and car chases. The blend of realism and illusion in car chase scenes in New York City still impacts filmmakers. Get details on how Owen realistically shot the scene from the Cinephile & Beyond article. 
Nominated for Academy Award for Best Cinematography (1972).
The Exorcist (1973): A film that changed the horror genre into what it is today. According to Rotten Tomatoes, the Film is ranked first in the top 10 scariest movies ever due to its cinematic use of sensory and psychological techniques. To learn how Owen used "light" to create an "ominous feeling," check out his interview featured on the ASC website.
Nominated for Academy Award for Best Cinematography (1974).
Network (1976): Joanna E. Rapf, the professor of film and video studies, notes that Owen made the "look of the film reflect its content" in her essay. In the movie, The night scenes were shot with available light, giving it a natural, unlit feel.
Luke Knox's Cause Of Death: How Did Dawson Knox's Brother Die?
Nominated for Academy Award for Best Cinematography. (1977).
Tootsie(1984): a movie is known for its impressive cinematography.
Nominated for Academy Award for Best Cinematography (1985).
In 2017, The legend Owen Roizman was awarded an Honorary Oscar for his contribution to cinematography. He also won Career Achievement Awards from Palm Spring International Film Festival. In addition, he received the lifetime achievement award from the American Society of Cinematographers.
Owen Roizman Death Cause:
For all cinephiles out there, you might wonder what caused the death of one of Hollywood's most celebrated cinematographers. No news has yet surfaced about what caused Owen Roizman's death; however, reports indicate that the late cinematographer had endured a long illness. Moreover, his wife, Mona Roizman, told Hollywood Reporter that Owen had been in hospice care since August.
Owen Roizman Death Cause is unknown as he spent months in bed with an undisclosed illness.
Filmmakers React to Owen Roizman's Death
Numerous prominent filmmakers took to Twitter to express their grief and condolences at the passing of Owen Roizman.
Owen Roizman Death Cause Is Unknown 
The unsung hero of cinematic light, Owen Roizman, left us on 6th January 2023 at 86. Attention all Cinephiles! The Owen Roizman Death Cause has not yet been confirmed.
Tatjana Patitz Cause of Death Might Shock You… Her Agent Revealed