Alan Wake 2 has been in the works for quite some time, but we've hardly heard any news about it. Fortunately, this doesn't mean that the game's development is in trouble, as Remedy Entertainment confirms that it's on track for its 2023 release window! The Espo-based company has also unveiled a new studio logo before Alan Wake 2's release! The survival horror sequel will be quite different from its predecessor, as it will focus more on the nightmarish aspects of the story. 
So when is this thrilling sequel coming out? Did Remedy Entertainment confirm its release date? Find out below! 
Alan Wake 2 Release Date
Unfortunately, Alan Wake 2 does not have an official release date. Remedy Entertainment announced the game almost two years ago, during the Games Awards 2021. However, the game developers have confirmed that it will debut sometime in 2023.
The 2023 release date window was confirmed in Remedy Entertainment's blog post, where the company also revealed a new logo for the studio! The logo has remained unchanged for 20 years. 
The blog post stated that the reason for updating the logo is the company's evolution. The previous logo featured a bullet shape incorporated into the R-shape. This was symbolic of Max Payne. But now, the studio has grown massively and has released several record-breaking games. So, the new logo symbolizes this growth. 
"It's time to redefine our studio's visual identity to bring more consistency, showcase our evolution over the years, and better express our vision of today's Remedy. We haven't updated our logo in more than 20 years. That is, until now," tweeted Remedy Entertainment on April 14th. 
Coming back to Alan Wake 2, we're hoping the game developers will release more information about the release date as the game will hopefully release within the next eight months! We know it will come out in 2023 on PC via Epic Games Store, PS5, and Xbox Series X|S. The game won't launch on old-generation consoles, including Xbox One, PS4, and Nintendo Switch. 
Alan Wake 2 Gameplay
Remedy Entertainment is pretty tight-lipped about Alan Wake 2 and its gameplay. It isn't releasing any gameplay details and footage!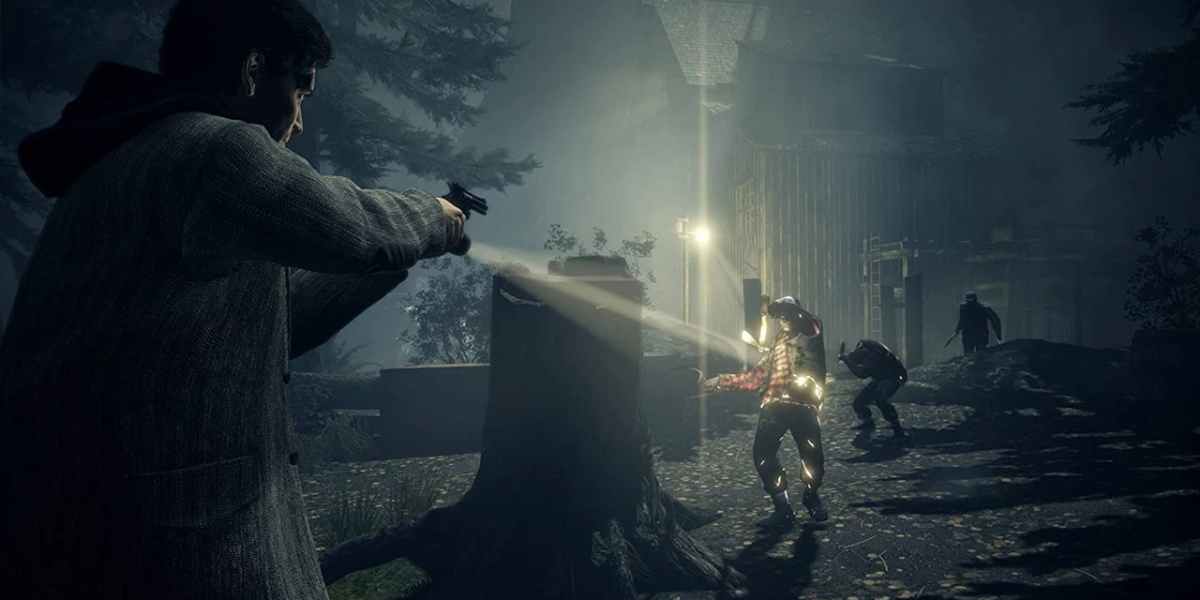 All we know at the moment is that it's going to be a full-fledged horror game, as confirmed by creative director Sam Lake. Unlike the original game, which focused on action adventure, the sequel will focus more on the horrifying aspects of the story. 
While discussing the main focus of the upcoming sequel, Lake also added, "It's a new genre, and we are pushing further into the horror aspect of it, but also exploring the depth of the character [Alan Wake]." 
The game developers were supposed to release gameplay details back in 2022. However, they postponed the big reveal, and we're still waiting to hear more details. The reason behind the delay was that the studio wanted to prioritize working on the main game. It didn't want to use its resources and time to develop a polished demo as this could delay the game's development. 
Wild Hearts Demo, Release date, How To Play, Gameplay
"To create a proper, polished demo or a trailer takes a lot of effort, and it's several months of work that could take away from development," said creative director Lake. 
So, it looks like we'll have to wait for a few more weeks or months to hear more news about the Alan Wake 2 gameplay! 
Is there a Trailer? 
Alan Wake 2 has a small teaser featuring a grim-looking crime scene and a rainy NYC day. It also includes glimpses of a Caldera Street subway stop and our titular hero saying, "This is not the story you want it to be. This story will eat you alive. This story is a monster and monsters wear many faces." There is also a little jump scare as Alan's pale face, which is full of blood, suddenly appears on screen! 
You can watch the Alan Wake 2 announcement trailer on Remedy Entertainment's official YouTube channel.
Legend of Zelda Sequel: Tears of the Kingdom's Release Date Announced