American promising Film Director—Martin Scorsese's upcoming crime drama movie, Killers of the Flower Moon, is arriving to give you a joyous yet horrifying experience. Moreover, Killers of the Flower Moon is from a screenplay that Martin Scorsese and Eric Roth have co-written. It is based on David Grann's 2017 non-fiction, best-selling book, Killers of the Flower Moon: The Osage Murders and the Birth of the FBI. Surprisingly, Apple Original Films cast Leonardo DiCaprio to make the most of it. However, many will watch the movie in awe of Leonardo DiCaprio's acting skills. According to fans, casting an adroit actor is an excellent move by the Killers of the Flower Moon team.
Killers of the Flower Moon Release Date 
Paramount Pictures, along with Apple Studios, will release Killers of the Flower Moon across cinemas in the United States of America on October 20, 2023. However, it will arrive in selected cinemas on October 6, 2023. The world premiere of Killers of the Flower Moon will be at the 76th Cannes Film Festival on May 20, 2023.
According to Martin Scorsese, "This is a big screen, epic-scale movie, and that's what we made."
What is Killers of the Flower Moon About? 
Killers of the Flower Moon depicts the story of the Osage Tribe from 1921 to 1925. The Osage people in Oklahoma became wealthy after discovering oil on their predecessors' land, as they gained staggering profits from the oil deposits. Further, the Osage tribe would be recognized worldwide as one of the wealthiest nations. Moreover, the white neighbors, such as Hale, grew envious of the newly rich Osage Tribe. Hale resorted to cold-bloodedly murdering them to seize their wealth. In 1921, violence erupted, and a rich woman of the Osage tribe was found murdered in the woods. Unfortunately, by 1925 at least sixty affluent members of the Osage tribe had lost their lives.
In addition, the FBI agent, Tom White, and his other colleagues took over the whole investigation process and exposed a witty and complex plot by William Hale, a local cattleman. Further, Tom White uncovered that William Hale persuaded his nephew (Ernest Burkhtar) to tie the knot with an Osage lady, Mollie Kile. It was Hale's diabolical plan to have possession of the golden land.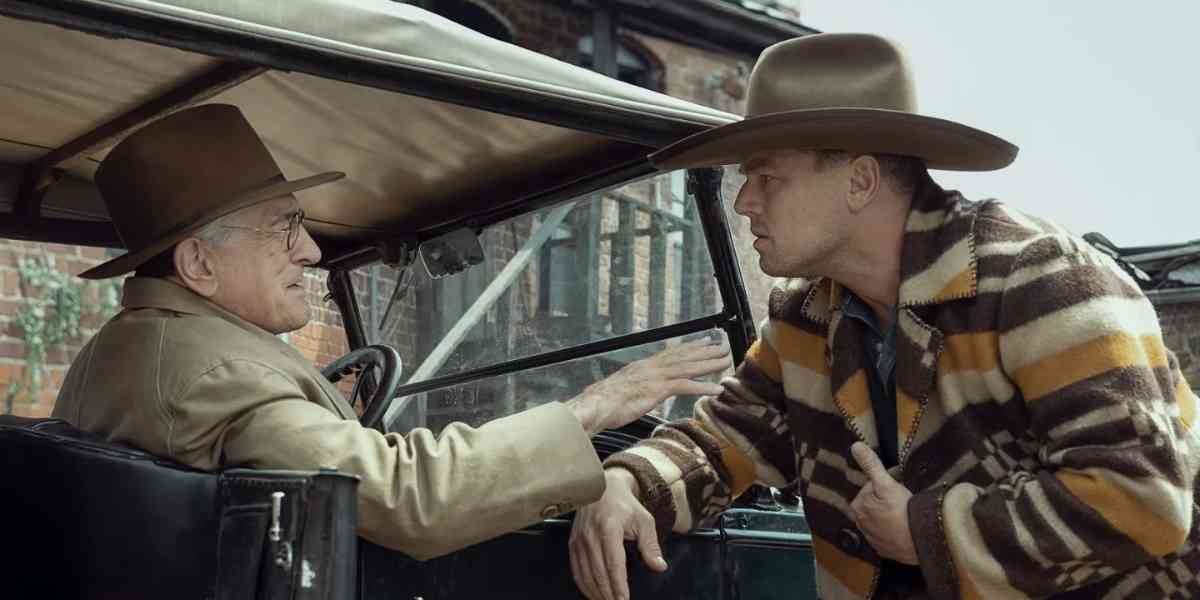 However, it is right to claim that the tale's somber themes, such as envy, murder, greed, and betrayal, will make this movie a thorough suspense and action thriller that will leave audiences on the edge of their seats.
CSI Vegas Season 3 Release Date Confirmed At CBS?
Cast Members of Killers of the Flower Moon 
The Killer of the Flower Moon stars legendary actors to enhance the overall experience of a drama movie. Moreover, it is one of the most hyped movies under the production of Apple TV+. Viewers are over the moon to witness dark and melancholy themes with a tinge of suspense and action. However, the cast members include:
Leonardo DiCaprio as Ernest Burkhart

Robert De Niro as William Hale

Jesse Plemons as Tom White

Lily Gladstone as Mollie Burkhart

Tantoo Cardinal as Lizzie Q

Brendan Fraser as W. S. Hamilton

John Lithgow as Prosecutor Leaward

Cara Jade Myers as Anna Brown

JaNae Collins as Reta

Jillian Dion as Minnie

William Belleau as Henry Roan

Louis Cancelmi as Kelsie Morrison

Jason Isbell as Bill Smith

Sturgill Simpson as Henry Grammer

Tatanka Means as John Wren

Michael Abbott Jr. As Frank Smith

Pat Healy as John Burger

Scott Shepherd as Bryan Burkhart

Gary Basaraba as William J. Burns

Steve Eastin as Judge Pollock

Barry Corbin as Undertaker Turton

Katherine Willis as Myrtle Hale

Jack White

Larry Fessenden
Pikmin 4 Release Date Rolling over the Gaming Screens on 21st July, 2023
A First Look of the Picture
The greatest living director shared a first look of Killers of the Flowers Moon at the annual conference of theatre owners known as CinemaCon, the annual conference of theatre owners that's been taking place this week. Moreover, Apple Studio's film has a budget of $200 million in United States dollars and a runtime of 3 hours and 20 minutes. Last but not least, the movie, Killers of the Flower Moon, is extravagant in every aspect.