Jay Z and Beyonce are among the most famous and popular couples in the music industry. They are not only the public's favorite couple but also their favorite singers for a long time now. Moreover, a few years back, things went south for the power couple when questions started asking whether Jay Z cheated on Beyonce? This was an unfortunate turn of events in their relationship of almost two decades. Beyonce and Jay Z have been married for 14 years and have three children together. 
Beyonce has always been very public with her love for Jay-Z. So, what exactly happened?
Did Jay Z Cheat on Beyonce?
Rumors about Jay Z cheating on Beyonce started back in 2013. These infidelity rumors broke out when Beyonce's sister, Solange, had an argument with Jay Z in an elevator. Moreover, this news was confirmed through the security camera footage in that elevator. Solange was seen attacking her brother-in-law, Jay Z, while they were in the elevator. Furthermore, it was Beyonce who broke up the fight between the two of them. Things went sour when the security footage of this incident was leaked to the media, which caused the internet platforms to panic.
However, the family chose to remain quiet about this incident. A year later, Beyonce released a remix to her single, 'Flawless.' The lyrics for the song had a line, "Of course sometimes s–t goes down when there's a billion dollars on an elevator …". Moreover, Beyonce dropped her album, Lemonade, in 2016, which consisted of the greatest diss tracks of all time. This album had songs like 'Hold Up' and 'Sorry' which answered the question, did Jay Z cheat on Beyonce. One of the songs mentioned, 'Becky with the good hair,' which seems to confirm that Jay Z cheated on Beyonce with a girl like that. No one knows who Becky is or if that is the actual name or not. Furthermore, according to some clues put together by fans, Damon Dash's ex-wife was the mistress. But this is just a rumor! 
Is Shawn Johnson Still Alive or Dead? 
Jay Z Admitted to Cheating on Beyonce?
In 2017, Jay Z released his album, 4:44. On this album, he subtly admitted to cheating on Beyonce and asked for forgiveness. Moreover, Jay Z also opened up about this topic in many of his interviews. On many occasions, the rapper has publicly spoken about the incident of him cheating on his wife. Furthermore, Jay Z shared his struggle after this controversy in his conversation with David Letterman on Netflix's show; My Next Guest Needs No Introduction. He told David that he struggled to earn Beyonce's trust and that it took a lot of hard work and therapy.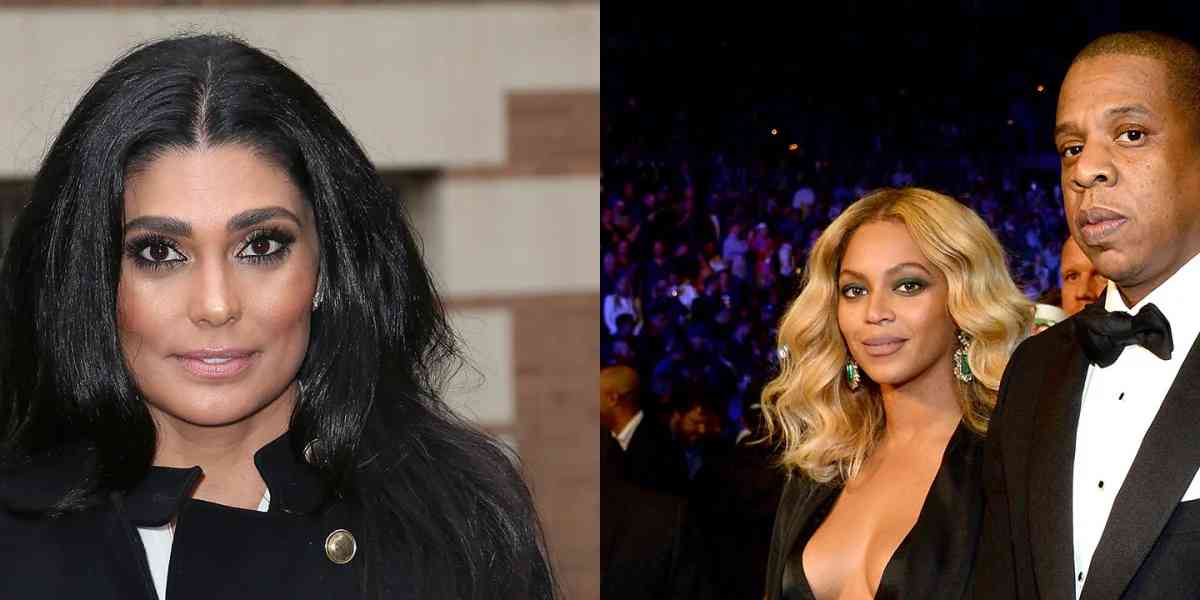 Furthermore, Beyonce put these differences aside for her kids to make this marriage work. Beyonce forgave Jay Z, and the couple is still together. They have three children, Blue Ivy and twins named Rumi and Sir.
Liam Hemsworth Cheats Miley Cyrus in Real? 
When did Jay Z and Beyonce Start Dating?
Beyonce and Jay Z met in 2000 on a plane to Cancun for the MTV Spring Break festival. They collaborated on many tracks, like 03 Bonnie & Clyde in 2002 and Crazy in Love, released in 2003. They appeared as a couple for the first time on the red carpet for the 2004 MTV Video Music Awards. Moreover, the couple tied the knot in an intimate wedding ceremony in 2008.