Cherry Magic, an entertaining show, is arriving as an all-new anime TV series to delight viewers. Find out everything you need to know about the boy-love rom-com, its official teaser trailer, and cast members below.
Cherry Magic Release Date and Streaming Service
The creators have to officially confirm the precise release date of Cherry Magic. According to Anime News Network, the anime adaptation of Cherry Magic is coming out in January 2024 on TV Tokyo.
Voice Cast and Characters
In the anime adaptation, new voice actors bring a fresh perspective to the characters from the live-action television series.
Chiaki Kobayashi voices Kiyoshi Adachi. He is a thirty-year-old virgin who has a grave character and low self-esteem. This is until he develops the magical power of reading people's minds with touch.
Ryota Suzuki voices Yuichi Kurosawa. He is the boy love of Adachi and works for the same company as the latter. Unlike Adachi Kiyoshi, he is charismatic, popular, and handsome. Everything changes when Adachi discovers the feelings Yuichi Kurosawa has for him through his magic touch.
Makoto Furukawa voices Masato Tsuge; just like the lead protagonist, Tsuge is also a thirty-year-old virgin who can read people's minds through his magical power.
Gen Sato voices Minato Wataya. He is attached to Makoto's cat, Udon, but is unaware of the pet owner's secret love interest for him.
Related: The Simpsons Season 34 Sets Release Date on Disney+
Cherry Magic: Exploring the Genre
Yuu Toyota is a celebrated artist and the author of the movie and now the anime series adaptation of Cherry Magic. The manga artist wrote numerous Yaoi series, a niche focusing on Japanese boy love or sexual romance between men. In addition, Yaoi is a subgenre of Shoujo, which is a genre targeting young girls.
The original manga series in paperback is available through Square Enix at a retail price of $12.99 on the Penguin Random House website. It is still licensed under Square Enix's name.
Plot Line: Is There an Evocative Scene in Cherry Magic?
Based on the popular manga series and the movie adaptation, the Cherry Magic anime also follows the same plotline.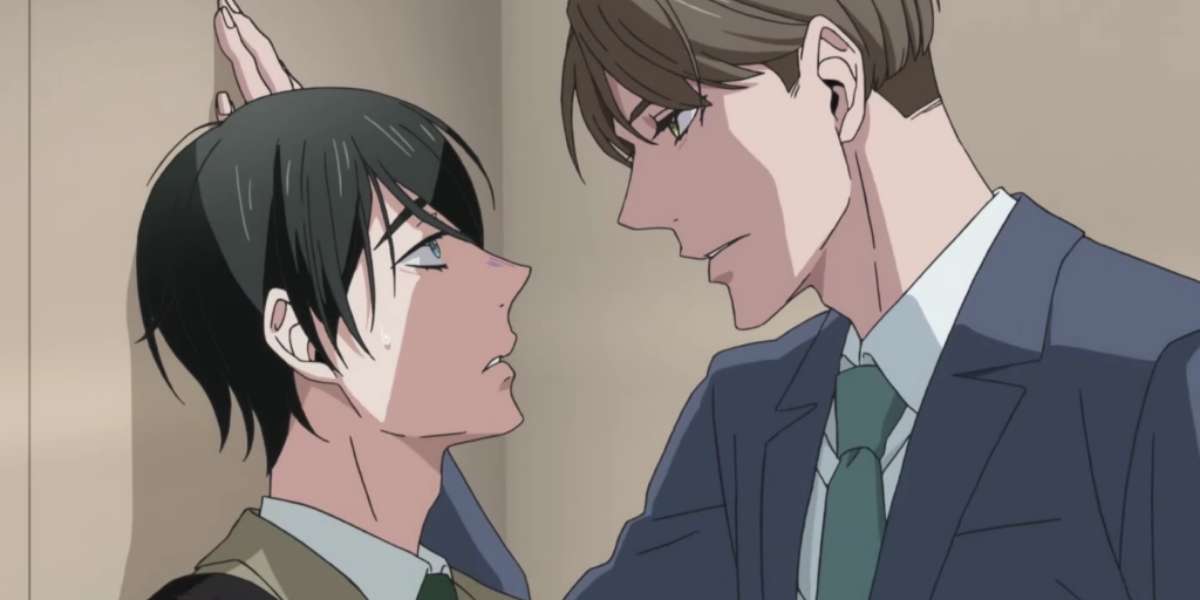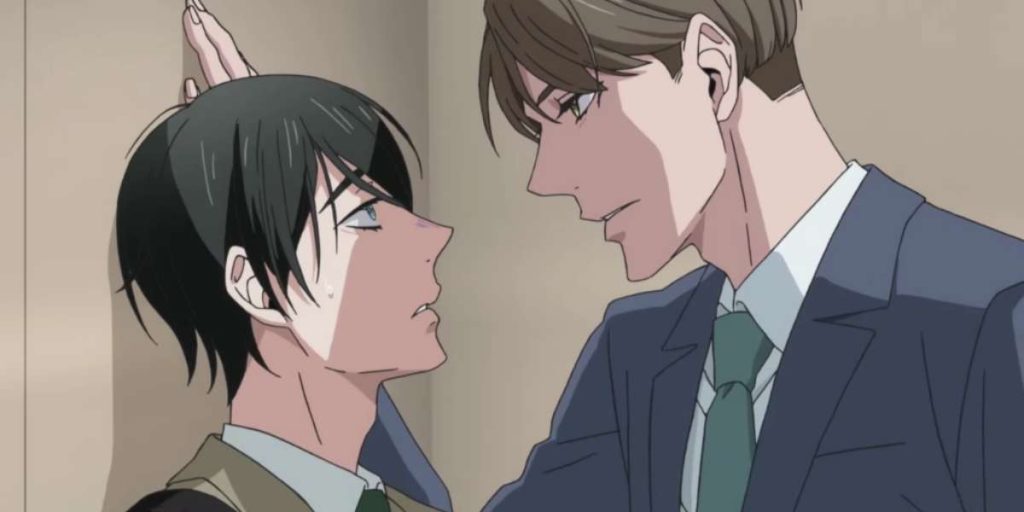 Adachi, a virgin, crosses his 30th birthday without getting romantically involved with anyone. His newfound magical abilities quickly restore his crippling self-esteem. A 30-year-old can read the minds of people with a simple touch. The salaryman's life turns around when he brushes against a hot co-worker, Kurosawa, who has intense feelings for him. The latter often fantasizes about Adachi.
Hence, the pursuit of romantic feelings begins with one lover utterly unaware of the cat being out of the bag. But what started as sexual tension turned into genuine affection over time. Also, conflict begins when their budding romance is interrupted by a harbinger of doom, Adachi's job transfer!
An actual test of their love begins as the two must overcome considerable obstacles to keep their love alive. Cherry Magic is a beautiful series that explores the themes of homosexual love, acceptance, secret power, self-worth, and nurturing love past the feelings of infatuation.
Side-by-side, love stars are budding between another 30-year-old virgin and part-time deliveryman, Tsuge. He, too, possesses magical powers and falls for a male dancer called Minato.
Since the show is a rom-com, it does have quite a few same-s*x kissing scenes. It also depicts gay marriages, which have failed to acquire legal status in some parts of Japan. Nonetheless, according to MyDramaList.com, the movie adaptation had a G content rating, which suggests that all age groups can safely enjoy it.
Anime Teaser Trailer
Cherry Magic was already a hit as a boy-love manga series. Square Enix published the original manga's 12th volume just last year in July. The live-action TV series was also a hit, as it started streaming outside Japan in December 2020.
Moreover, it also got its own two exclusive-episode spin-off series, which premiered in the same year on the Tsutaya Premium streaming service. Afterward came the live-action Cherry Magic film sequel and the recent live-action Thai series of the same name.
Hence, there is no doubt that Cherry Magic is worth watching. Check out the teaser trailer to get a glimpse before the series officially airs. This is all from Cherry Magic, stay connected to get more exciting updates. 
Related: Blue Exorcist Season 3 Teaser Released, Confirms January 2024 Release