Seems like the notorious Ghostface is coming to haunt us sooner than we might have imagined, folks! As there have been some changes in the release date schedule of Scream 6. But you do not need to worry because luckily for us the new change happens to be in our favor. Why, you may ask? Well, that is because it will be a three week early release then what was initially planned by the stewards of the franchise for the new instalment.
So, what are you waiting for? Prepare yourself for the sequel of the perfectly calibrated machine that promises to serve up horror, comedy, and suspense equally on a silver platter!
Curious to know more? Here are all the details that you need to know about the American slasher film, Scream 6. Check them out now.
What is Scream 6 New Release Date?
Yay! Scream 6 will now release in theatres on the 10th of March, 2023, which is much earlier than we actually anticipated.
Prior to that, the previously set date was 31st of March, 2023 but Paramount ultimately decided to move the release date (because, why not?).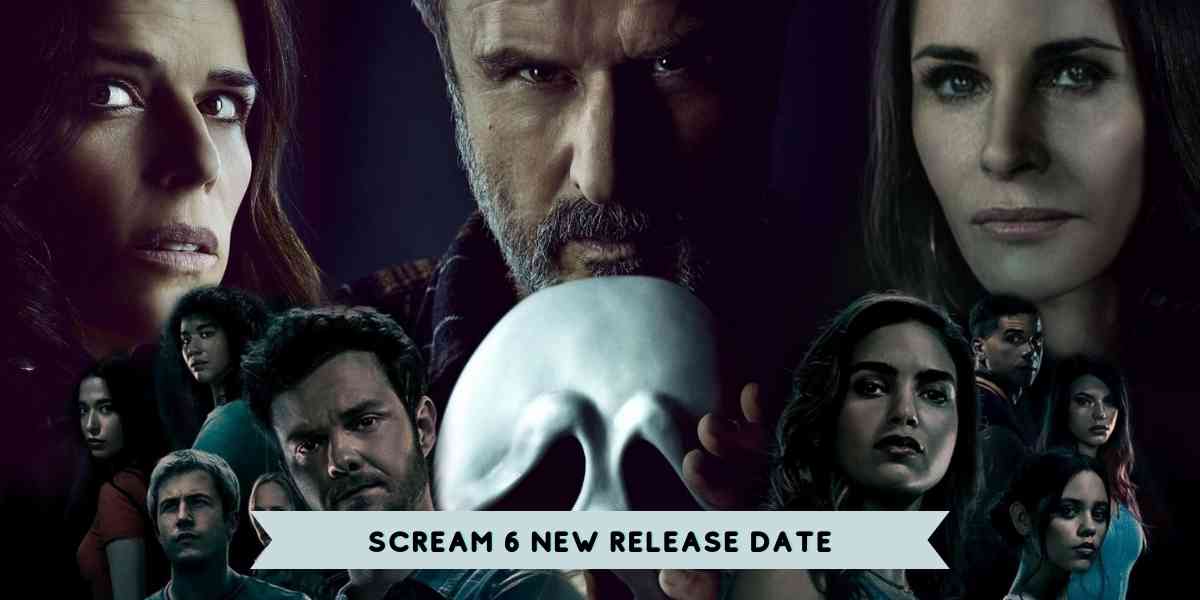 As per Paramount Pictures official announcement tweet on November 4th, at 9:18 PM:
I've updated my plans for you. The new #ScreamMovie is now coming to theatres March 10, 2023.
A great surprise indeed, isn't it? Who does not love and appreciate a little less time to wait for their favorite movies, right? Everyone does, duh!
How to Watch Hellraiser 2022 Online in PC, Tablet or Phone
What is the Title of Scream 6?
As of now, we do not know what will be the original title for the film as the franchise has decided to keep it to themselves rather than to announce it.
Thus, for now, the working title for the new film is "Scream  6" but just to be clear the said sixth instalment is still untitled.
Owing to the fact that the previous film shared the name with the 1996 one, this was probably done to avoid giving out any spoilers before its release.
Let's see what direction this film will take and how it will morph its original title.
Has the Filming Began for the Sixth Instalment?
They have completed shooting the whole movie in the month of August, 2022. Moreover, the sixth instalment of Scream was shot in Montreal.
M3GAN Horror Trailer Released: Check Release Date, Plot and Cast
What could be the Plot of the Upcoming Film?
Seeing that the franchise is quite secretive, the details of the plot of the sixth instalment is scarce.
As per its premise, we only have a vague idea of what Scream's sixth film is all about:
The focus of Scream Six will be on the four "survivors of the latest Ghostface killings."

Which includes "sisters Samantha and Tara Carpenter and twins Chad and Mindy Meeks, leaving Woodsboro behind."

Thus, they go on to start "a new chapter of their lives in New York City, only to again run afoul of a new killer dressed in the Ghostface visage."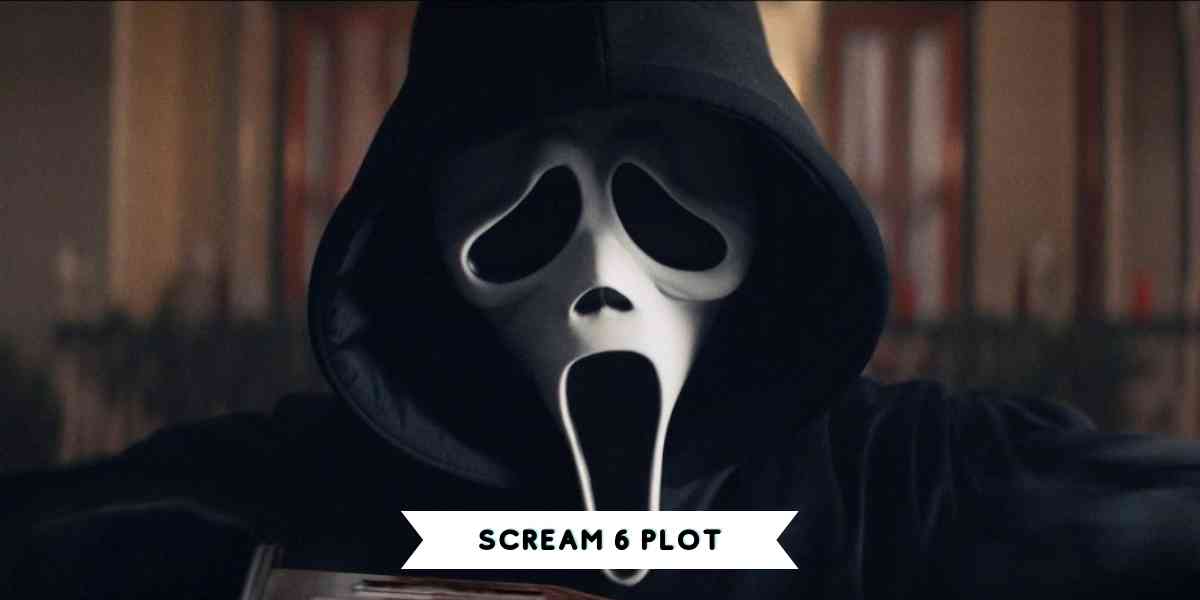 Though, we did get a little intel from Melissa Barerra (Sam), who reveals that the new film will be "20 times more mortifying. It's awful."
She elaborates that,
In a city like New York City, everyone is kind of doing their own thing and someone is screaming for help, and no one will come to their help. No one comes to help them, you know, like, everyone's kind of like, 'I'm not getting into that.' 
Further adding that,
It's mortifying, because you're chased by Ghostface, but you also see humanity and how that reacts in a situation like that.
Which, more or less, means that there is going to be a lot of torment, taunting stabbing, throat slitting and apparently little to no help.
It seems like the girls have to fend for themselves in a big city where a new killer is on the loose which will ultimately lead to a splattering finale!
When Them Season 2 Will Release?
Who are the New and Returning Cast Members and Characters?
Fortunately for us, the majority of the original cast from the last film is returning to reprise their roles in the sixth movie.
Here are the  names of the cast members and the characters that they are portraying:
Courteney Cox

will play Gale Weathers – who is a morning host, legacy survivor, and author.

Melissa Barrera

will be reprising her role as Sam Carpenter – who is  the illegitimate daughter of Billy Loomis.

Jenna Ortega

will return as Tara Carpenter – Sam's half-sister.

Hayden Panettiere

is portraying Kirby Reed – who is a survivor of the 2011 Ghostface serial murders.

Jasmin Savoy Brown

as Mindy Meeks-Martin – Randy's niece and Chad's twin.

Mason Gooding

as Chad Meeks-Martin – Randy's nephew and Mindy's twin.

Dermot Mulroney

as Williams – a police officer.

Roger L. Jackson

as the voice of Ghostface.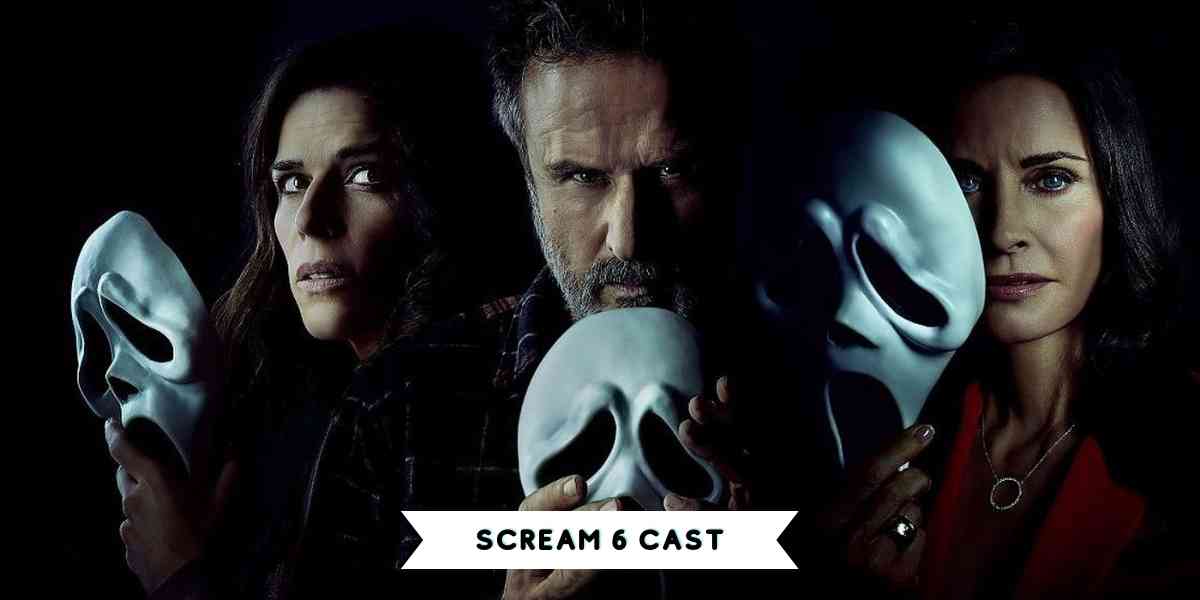 Other than that, following stars are casted under undisclosed roles:
However, to our disappointment, it will also be the first film without Sidney Prescott. Neve Campbell is not returning to reprise her role as Sidney and that is "truly" down to "negotiation" issues.
According to her, she did not feel that what she was "offered equated to the value" she "bring to this franchise, and have brought to this franchise, for 25 years."
Though her leaving the franchise is quite sad, to lighten the mood, fan-favorite character  Scream 4 Kirby Reed AKA Hayden Panettiere is returning for Scream 6.
Is there a Trailer for Scream Six?
No, the trailer for Scream Six has not been released yet.