Swooping the box office with a groundbreaking $330 million worldwide, the last film in the MCU Phase Four, "Black Panther: Wakanda Forever," has just made its grand entrance three years after its first film. With a poignant homage to Chadwick Boseman and T'Challa, the sequel showcases a raw, credible, and affecting emotional thrust to move the thriving franchise forward in a quite satisfying manner, ultimately leading the fans, who were waiting patiently for the sequel, desperate to know how to watch Black Panther 2 online and at the comforts of their homes right after its world premiere.
There have been questions from fans like "Will Wakanda Forever be streaming", "What platform is Black Panther on", "Where can you watch it" and "How to watch Black Panther 2 online," etc.
Well, fear not! Here is all that you need to know about "Black Panther: Wakanda Forever" and how to watch it.
How to Watch Black Panther 2 Online?
How to watch Black Panther 2 online? Well, it will be available to watch online on Disney Plus after forty-five days of its theatrical release.
So, it will probably be around December 26, 2022, when Disney Plus subscribers will be able to stream the movie online, to say the least.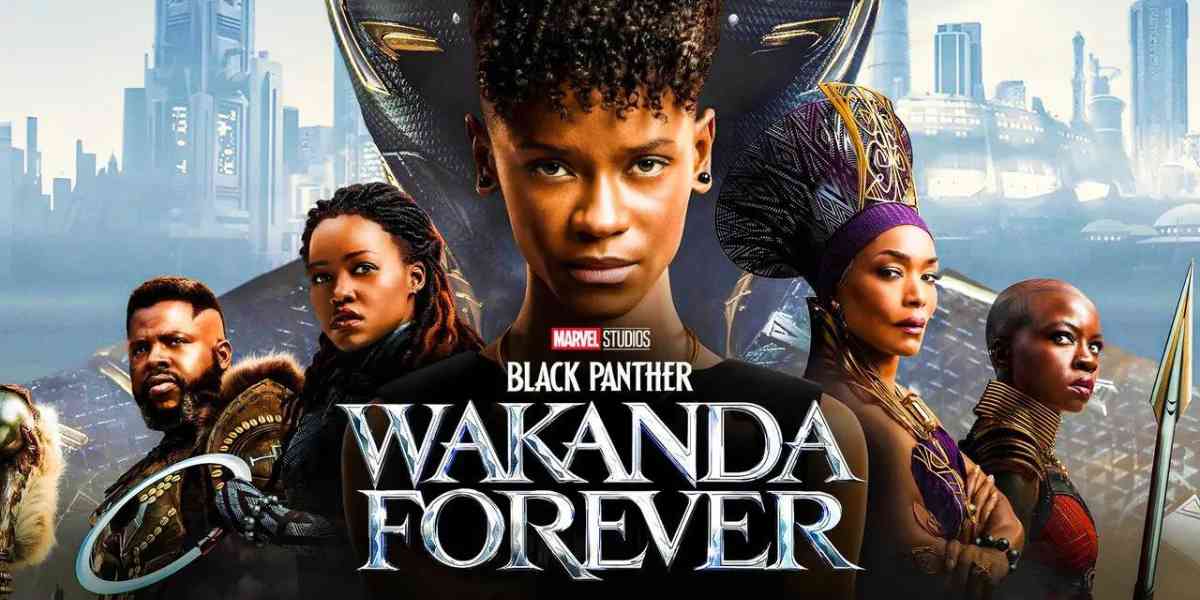 However, the date can be changed owing to what the franchise deems best for its streaming release, as they "value flexibility" in making "last-minute calls."
Though, one way or another, it is a sure thing that it will be arriving on the Disney Plus streaming platform sooner or later. No need to worry!
Thus, here is a list of packages that you guys can avail of to make it easier for you to watch "Black Panther: Wakanda Forever" on Disney Plus:
Disney Plus costs $7.99 per month.

Disney Plus costs $79.99 per year. (However, the yearly package saves you a total of sixteen dollars from the monthly price)
Moreover, The said streaming platform in question is also a part of The Disney Bundle, consisting of Hulu, Disney Plus, and ESPN Plus.
The bundle charges $13.99 per month for Hulu with ads and $19.99 per month for Hulu with no ads.

So, the users who have availed The Disney Bundle can use all these three platforms without having the trouble to subscribe to each service separately – which saves them up to $8 per month (25%).

As Disney Plus costs $7.99 per month, Hulu costs $6.99 per month, and ESPN Plus costs $6.99 per month for a total of $21.97, while the bundle starts at $13.99.
Other than that, the users can also have Disney Plus and ESPN Plus with Hulu+ With Live TV. Collectively, it costs $69.99 per month and saves them around $14.98 per month from subscribing to these services individually.
Clarice Season 2 Release Date Announced or Cancelled?
How to Watch Black Panther 2 With Verizon's Free Disney Plus Subscription?
But I do have some good news for Verizon customers who wish to watch Black Panther 2 for free. Verizon is offering a free Disney Plus subscription with its various Unlimited plans to their subscribers. For instance:
Get More Unlimited

Play More Unlimited

Verizon Plan Unlimited

Go Unlimited

Beyond Unlimited

Above Unlimited
If any of you have any of these plans, you can avail of a free six-month Disney Plus subscription, which saves them 42 dollars.
Not only that, Verizon customers who have Get More Unlimited and Play More Unlimited plans can also enable free Hulu and ESPN+ subscriptions too. It also saves them $12.99 per month.
How to Watch Black Panther: Wakanda Forever at Home Online for Free?
Sadly, Black Panther: Wakanda Forever is exclusively available to watch in theatres for now. Afterwards, the film can only be streamed online on the Disney Plus streaming platform but not for free. Except for some packages that allow you to watch it at a lesser price.
How to Watch Black Panther: Wakanda Forever on Netflix?
You can not watch the movie on Netflix as it will not be available on Netflix or any other platform to watch it for free.
Ghostrunner 2 Release Date is in 2023
When does Black Panther: Wakanda Forever comes out?
Black Panther's sequel made its theatrical debut in the United States on November 11, 2022.
However, it made its world premiere at the El Capitan Theatre and the Dolby Theatre in Hollywood on October 26, 2022.
Moreover, it was also released in Lagos, Nigeria, on November 6, 2022, which was reported as the first Marvel film to hold a local premiere.
Miracle Workers' Season 4 Teaser Features Daniel Radcliffe: Check Release Date, Cast, Plot and Trailer!
Will there be Black Panther 3?
In an interview on November 2022, Ryan Coogler and Kevin Feige hinted at the possibility of having a potential third Black Panther film:
"There are certainly ideas we've floated around of what a third film could be if we get to make it. But until the movie comes out, we're a bit superstitious in that way. We don't want to count our chickens, because you never know what's going to happen."
So, be prepared, folks! As there is more to come from this franchise, as there have been talks about it. Stay tuned!
Will The Blacklist Season Return for Season 11?
Wrap Up:
Black Panther 2 is an emotionally affecting, politically and culturally urgent film that has set the bar high for MCU's other upcoming projects.
A must-watch tearjerker that is airing in your cinemas nearby and will be soon available to stream too.
Gossip Girl Season 2 is Coming to HBO Max on Thursday, December 1