The heir of rock and roll legend Elvis Presley, Lisa Marie Presley's cause of death was not something the world expected to hear so soon. Yes, Lisa, the only daughter of icon Elvis Presley and Priscilla Presley, had a shocking death. Growing up under the constant watch of the media and living a life in the shadow of her father's musical career, Lisa saw her fair share of success. She was a singer and an artist who walked in the steps of his father. Though she wasn't lucky enough to have her father's guidance in her life due to Elvis's early death, she remembered him through her works and ideologies.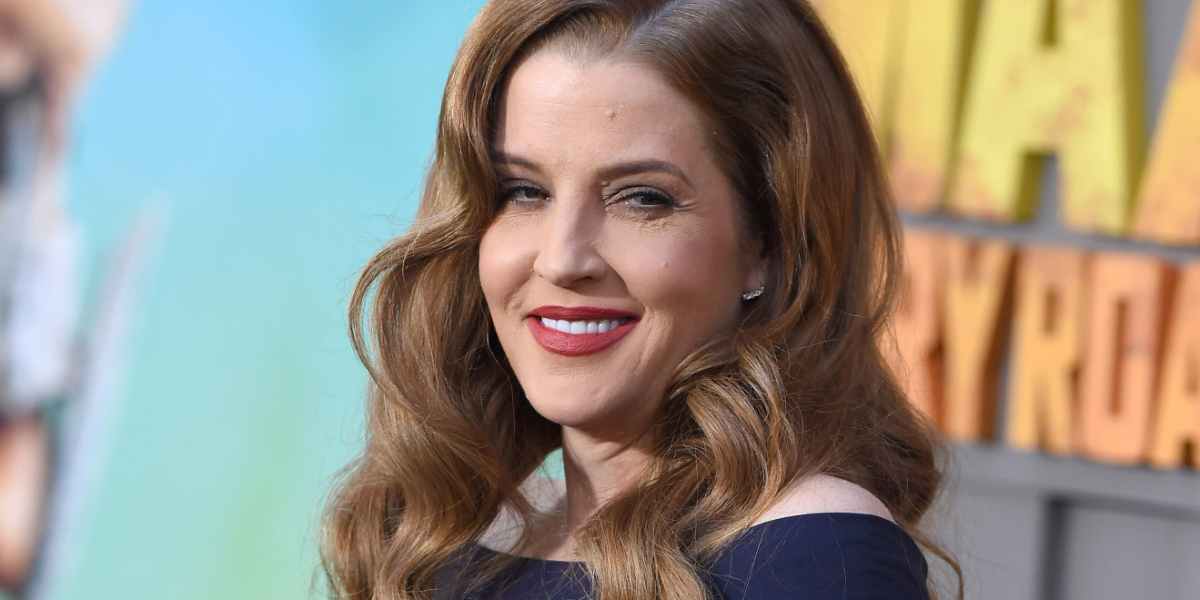 But what happened that became Lisa Marie Presley's cause of death? How did the family end up in such a sad situation? The news was unexpected and painful, especially for mother Priscilla, who had to wait to see her daughter's date. Despite all the heartbreaks, the reason for death was revealed, and let us share it with you.
Lisa Marie Presley's Cause of Death: What Happened To Her?
Tatjana Patitz Cause of Death Might Shock You… Her Agent Revealed
Cardiac arrest was Lisa Marie Presley's cause of death at 54, as revealed in Presley's family statement. She died on Thursday after she was hospitalized in Los Angeles, California. Priscilla shared on Instagram more details of the incident. The singer had an emergency in her residence and was rushed to the hospital.
The incident occurred only two days after Elvis's daughter went to Golden Globes. Fans saw her sitting in the audience's seat during the award show, and she got emotional when Austin Butler was receiving the award for his performance in Elvis's biopic. The next thing that happened after two days was unforeseen.
She was doing fine and healthy until the emergency happened. Elvis's daughter was in her Calabasas, California, home. The paramedics came to the locations and immediately took action to help the singer. After suspecting a possible cardiac arrest, they performed CPR on the star, but she failed to fight the circumstances. Even after trying hard, Lisa Marie Presley's cause of death was the same.
Who Was Lisa Marie Presley? The Life Journey Of The Star
The Famous Wrestler Jay Briscoe Faced Death in a Car Crash
Like Lisa Marie Presley's cause of death, her birth was national news. Elvis and Priscilla Presley welcomed Lisa Marie Presley on 1st February 1968. She was born nine months after the infamous wedding of the Presley couple. But after Elvis and Priscilla divorced, she moved in with her beloved mother. However, in 1997, Elvis Presley died, and Lisa was only nine then. Elvis's estate was passed onto Lisa, Vernon, Minnie Mae Presley, and Elvis's parents. Following the death of Vernon and Minnie Mae in 1979 and 1980, respectively, the entire Graceland estate went to Lisa. She was a sole heir, and when she was 25, the estate became her entirely. She had $100 million back then.
Her first album, To Whom It May Concern, was released in 2003. She was not active in the music world but did drop frequent albums. Her last album was 2012′ Storm & Grace, which earned critical acclaim.
Who Were Lisa Marie Presley's Husbands?
Lisa had four marriages to date, and all were highly controversial. Her first marriage was with Danny Keough, and she had two children, namely Danielle Riley Keough and son Benjamin Keough who sadly died in July 2020 at 27. The marriage between Danny and Lisa lasted from 1988 to 1994. But what caught the mainstream media's attention was her marriage with legend Michael Jackson in 1994. She married only after 20 days of the divorce. Interestingly, Michael filed for divorce, whereas Lisa didn't want the same. In Oprah, she revealed that the duo was secretly together on and off even after their divorce.
But then, in 2002, she married actor Nicolas Cage in 2002, and after two years, they separated in 2004. Her fourth marriage was with guitarist Michael Lockwood and twin Harper Vivienne Ann and Finley Aaron Love in 2008. The couple later divorced after ten years in 2016. Lisa Marie Presley's cause of death has broken the heart of her children, who are now trying to cope with the grief.
Leading a life full of fame, glory, and wealth, Lisa's net worth came down after her manager cheated on her. The media is now talking about Lisa Marie Presley's cause of death, and we hope the Presley family stays strong in such difficult times!
Who Was Waffler69? Waffler69's Net Worth and Real Name At The Time Of His Death