After a wait of 40 years, director, writer, producer, and actor Mel Brooks is finally bringing History of the World Part 2 to life for fans. After watching History of the World Part I, fans eagerly awaited the sequel. However, when there was no news of it several years after its release, fans thought that they would never get to watch more of the comedy series. But Mel Brooks is back with it. He is ready to make the viewers cry tears of joy with History of the World Part 2. 
History of the World Part 2 Release Date
The official release date for the series is out. History of the World Part 2 will release its first two episodes on 6 March 2023 on Hulu. It will then release two episodes daily till 9 March 2023. So the series will have a total of eight episodes. They will all release bit by bit for four days. 
Related: The Watchful Eye Season 1 Release Date, Cast, Plot and Trailer
Even though the release date is out, we do not know the exact time at which History of the World Part 2 will premiere. Moreover, the creators have yet to confirm whether the series will release on Disney Plus or any other streaming platform so that fans worldwide can watch it even if Hulu is unavailable in their part of the world.
Who will be featured in Part 2?
Most of the cast members in the sequel will be new. And they definitely have some big shoes to fill in. Mel Brooks, Wanda Sykes, Ike Barinholtz, and Nick Kroll will not only be a part of the producing team but also star in History of the World part 2. However, the cast list does not end here. 
Related: Baby Reindeer Season 1 Release Date, Cast, Plot: Everything We Know So Far
The comedy series will feature Pamela Adlon, Taika Waititi, Zazie Beetz, Richard Kind, Andrew Rannells, Quinta Brunson, and Dove Cameron. It will also show Danny DeVito, Timothy Simons, Jay Ellis, Josh Gad, Sam Richardson, and Sarah Silverman.
Reggie Watts will also appear in History of the World Part 2. However, we still do not know whether he will just bring his comedic side or even his musical one. David Wain, popularly known for his Wet Hot American Summer role, will also be reprising a role. Seth Rogen is also one of the cast members. This is not his first project for Hulu. Golden Globe winner, Tyler James Williams, will also join the enormous cast. 
Related: Love Never Lies Poland Season 2 Release Date, Cast, Plot, Trailer
In addition to the already long list of cast members mentioned above, Johnny Knoxville, Lauren Lapkus, Fred Armisen, Kumail Nanjiani, Jason Alexander, David Duchovny, Nick Robinson, Emily Ratajkowski, Seth Rogen, and J.B. Smoove will also star. Furthermore, the famous fitness influencer Brock O' Hurn will grace our screens in the sequel. The Big Sick and Welcome to Chippendales actor Kumail Nanjiani is a cast member for History of the World part 2. Ronny Chieng, known for The Daily Show, is also a part of the Hulu series. Some other cast members are Ken Marino, Jason Mantzoukas, D'Arcy Carden, Joe Lo Truglio, Kimiko Glenn, Zahn McClarnon, Jack McBrayer, Jillian Bill, and Rob Corddry.
What to expect in the History of the World Part 2 plot?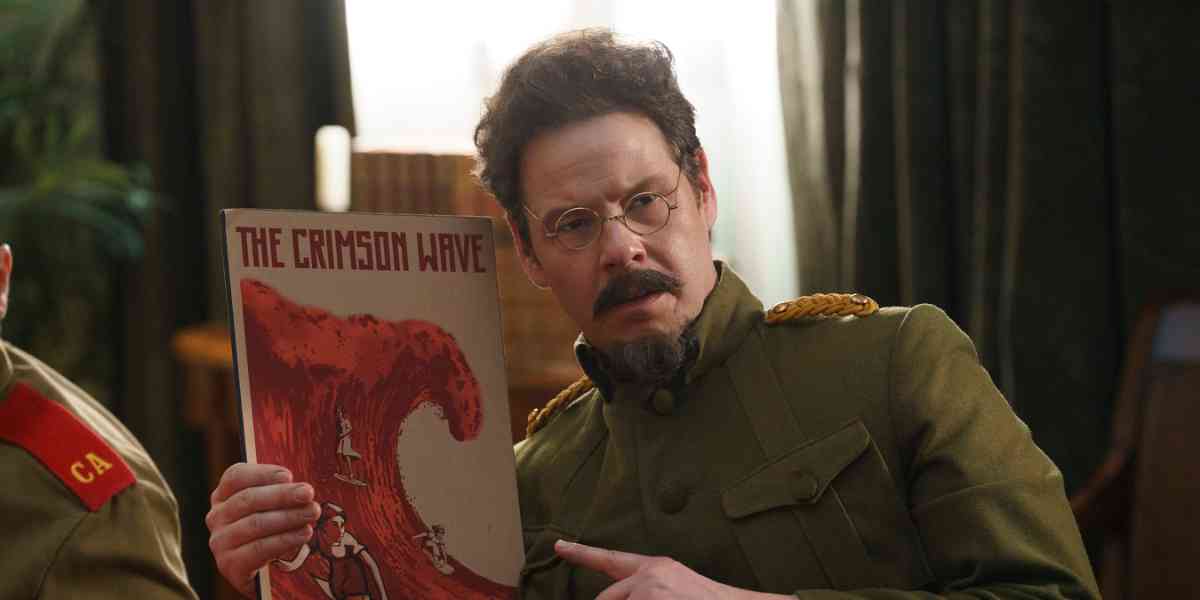 The official synopsis for the comedy sequel is here. Hulu describes History of the World Part 2 as:
"After waiting over 40 years, there is finally a sequel to the seminal Mel Brooks film, History of the World, Part I, with each episode featuring a variety of sketches that take us through different periods of human history."
Is there a History of the World Part 2 Trailer?
Related: Why Was Trailer Park Boys Season 13 Cancelled?
Since the release date is just around the corner, Hulu is trying its best to tease fans. A teaser and a trailer have been released for History of the World Part 2. First, a teaser was released on 13 January 2023. The great mind behind it, Mel Brooks, is seen introducing the series. Followed by his intro are several scenes from the sequel, which introduce viewers to many past characters. To name a few, we get to see Mary Magdalene, Sigmund Freud, Marco Polo, and Harriet Tubman in the short teaser. The teaser also confirms that the iconic scene of Jews in Space will make its return in the sequel. Besides this, the History of the Worlds Part 2 teaser ensures that many events from History will repeat themselves. Although, these events will take place in a comedic manner.
On 6 February 2023, Hulu released a 2-minute and 13-second trailer, which only confirmed that there would be a ginormous cast.  It also showed several bits and pieces of comedic scenes that have managed to increase viewers' anticipation. Overall, the sequel will have lots of excellent actors in it, and it's safe to say that it will be one of the best series released in 2023 on any platform.