The Grammys 2023 Performance will have people lining up to watch the award ceremony. And we do not blame them! Every year the performances of the Grammys are the most enjoyable part of the ceremony making it a no-brainer when it comes to the reason for the Grammys' popularity.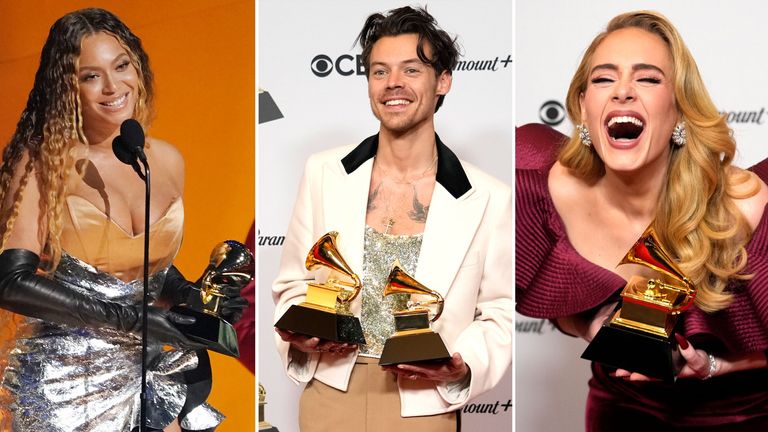 The prestige of the Grammys is no joke too. As soon as the Grammy season approaches, fans and music enthusiasts feel the excitement and cannot wait to know who the performers will be. Moreover, these fans cannot wait to watch the performances of their favorite artists. Not just that, but the grandiosity of the performances blows everyone away. 
Related: Who was Tyre Nichols? What Happened to Him?
Grammys 2023 Performance
There will be a lot of artists from the hip-hop scene, legends, and mainstream and indie artists for the 2023 Grammys Performance. There will be performances by the following artists:
Arooj Aftab and Anoushka Shankar
The duo will perform their singing Udhero Na. The song has been nominated for the Best Global Music Performance category.
Bad Bunny
The rapper will open the ceremony with "El Apagón" and "Después de la Playa," accompanied by dancers in papier-mâché heads and colorful skirts.
The Blind Boys of Alabama
They will perform a rendition of "I Just Want To Celebrate" alongside Buddy Guy, Bob Mintzer, La Marisoul, Maranda Curtis, and Shoshana Bean.
Brandi Carlile
Carlile will perform her song "Broken Horses." The song has been nominated for Best Rock Song and Best Rock Performance.
Carlos Vives
Carlos will play a medley of "La Gota Fria", "Pa' Mayte," and "Solo."
DJ Khaled, Featuring Rick Ross, Lil Wayne, Jay-Z, John Legend, and Fridayy
Khaled will perform the song "God Did" along with the song's featured artists and Jay-Z.
Related: The Pale Blue Eye Ending Explained: Real Killer Revealed Here!
Harry Styles
Styles will perform his mega-hit song "As It Was."
Kacey Musgraves
Kasey will perform an acoustic rendition of the classic Loretta Lynn ballad "Coal Miner's Daughter."
Lizzo
Lizzo will perform her hit song "About Damn Time" and "Special" for this year's Grammys.
Luke Combs
Combs will bring his song "Going, Going, Gone" to this year's Grammy stage.
Madison Cunningham
Madison will perform her song "Life According to Raechel," which has also been nominated for Best American Roots Performance.
Mary J. Blige
Mary will perform "Good Morning Gorgeous" this year at the Grammys.
Related: 1923 Episode 5 Release Date on Paramount: Where To Watch?
Quavo and Maverick City Music
Quavo will pay tribute to bandmate Takeoff with a performance of "Without You." He will be joined by the Atlanta worship group Maverick City Music.
Sam Smith and Kim Petras
The duo will perform their viral song "Unholy" at the Grammy stage this year. The song has also been nominated for the Best Pop Duo/Group Performance category.
Samara Joy
Samara will perform her song "Can't Get Out of This Mood" at this year's Grammys.
Sheryl Crow, Mick Fleetwood, and Bonnie Raitt
The trio will perform the song "Songbird" by Fleetwood Mac to pay tribute to Christain McVie.
Steve Lacy and Thundercat
Steve Lacy has had a very successful year. He also got nominated for the Record of the Year, Song of the Year, Best Pop Solo Performance, and Best Progressive R&B Album categories through his album Gemini Rights and title song Bad Habit. He will perform the single with Thundercat and a full band.
Stevie Wonder, Smokey Robinson, and Chris Stapleton
The three legends will perform Temptations' "The Way You Do the Things You Do," Robinson's "Tears of a Clown," and Wonder's own "Higher Ground."