A shocking incident leads to the death of Jordan Neely, better known as Michael Jackson's lookalike. People are holding racism and vigilantism accountable for Jordan Neely cause of death. He died on May 1 due to being held in a chokehold by a fellow rider for 15 minutes on the F train in Manhattan. But why did the rider hold Neely in a chokehold? What events transpired and led to his death? Find out below. 
Jordan Neely Cause of Death 
Jordan Neely was mentally ill and homeless. He was traveling on a train in Manhattan on May 1, 2023, when he started acting strangely. A fellow passenger, Daniel Penny, who is a 24-year-old ex-Marine, held him in a chokehold for 15 minutes, ultimately causing him to die.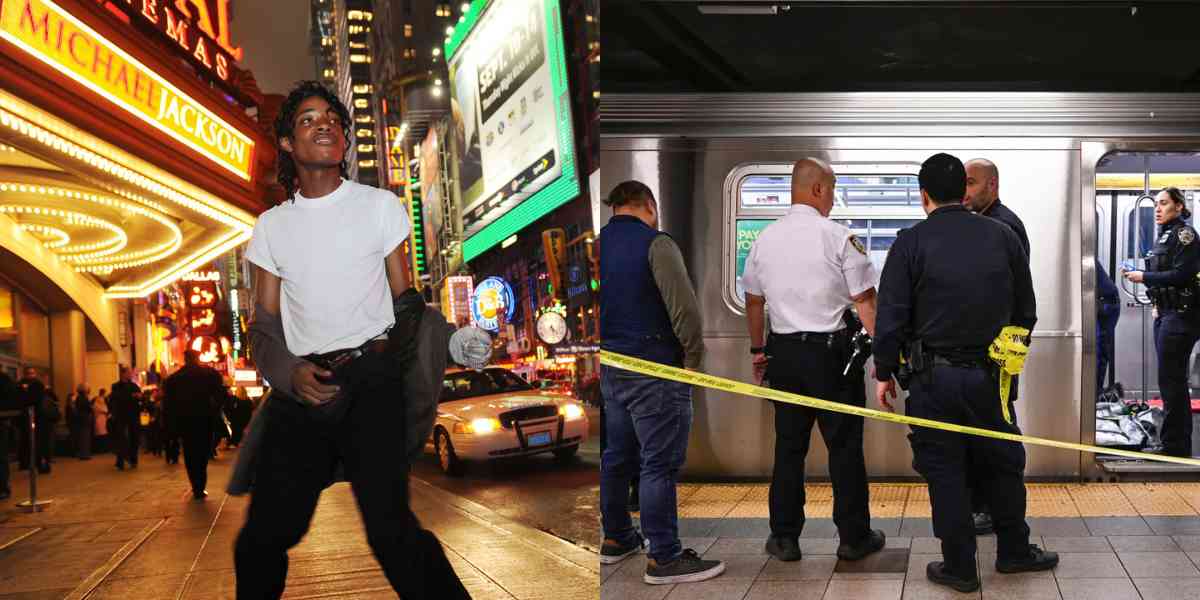 According to a witness and freelance journalist, Juan Alberto Vazquez, Neely acted erratically on the train. He was screaming aggressively and complained about having no food or drink. He also yelled about being tired and not caring about going to jail. However, he did not attack anyone. 
Related: Star Trek: Lower Decks Has Been Renewed for Season 5 at Paramount+
This is when his fellow passenger, Penny, forced him onto the ground and held him in a severe chokehold for approximately 15 minutes, causing him to die. 
Vasquez managed to capture this entire incident on camera. The video shows Penny choking Neely's neck. Moreover, we could also see other passengers helping him keep Neely down. 
Vasquez reported that Neely tried to move his arms and resist but couldn't release himself. However, his strength gave out after some time, and he stopped moving too. 
When the train stopped at the next station, the Broadway-Lafayette station, Jordan Neely was out of consciousness and later declared dead. 
The video went viral a few hours after the incident, and 50 protestors aggressively entered the F- train platform hoping for justice. 
Related: CSI Vegas Season 3 Release Date Confirmed At CBS?
Jordan Neely cause of death has sparked a huge racial outrage in the U.S. The country's policies, health care, and welfare priorities for mentally ill homeless people are being severely criticized. 
Jordan Neely— Who Was He?
Jordan Neely, a Michael Jackson lookalike, was homeless, and he would dance on trains to earn money. However, he was mentally ill and was also arrested approximately 40 times on small charges like petty larceny and theft. 
His father, Andre Zachery, reports that his son was obsessed with Michael Jackson's music when he was only four! He started impersonating the famous musician as he grew older. Moreover, he also said that Neely had autism. His mother was murdered, and this had a profound impact on him growing up. 
Zachery lovingly described his son after his death saying, "Jordan was a good man. He was a good person. He grew up good. He always had a temper, but he never used to hurt anyone. He wasn't bad. He was beautiful." 
Related: Vigour and Bright Person Jelyn Dablo Death Cause is Cancer
Jordan Neely had several fans online as people adored his dancing skills. 
People's Reaction 
People all over the U.S. are outraged over Neely's death. They've voiced their concerns on social media, saying that Penny used unnecessary violence and took a mentally ill and helpless person's life. 
Kathy Hochul, a New York Gov., criticized the court's decision not to charge Penny saying Neely's "family deserves justice." She said he wouldn't hurt anyone, so restraining him was unnecessary.
Rep. Alexandria Ocasio-Cortez also describes Neely's death as murder and says "its disgusting" that the guilty get protection and isn't charged. 
Related: Suicide Squad: Kill The Justice League Has Been Delayed Until 2024
Similarly, State Sen. Samra Brouk called out the system's failure saying "broken systems failed" the mentally-ill man. 
State Sen. Jamaal Bailey also said that Neely "deserved help, not a death sentence."