Fans cannot wait for the epic biopic Bob Marley One Love. The film will be a tribute to the King of Reggae, Bob Marley. Despite not releasing any new music since 1980, Marley's enduring popularity remains evident as his poster continues to adorn the walls of contemporary college apartments.
Bob Marley One Love Release Date
The biopic Bob Marley's One Love has already received an official release date. The film is going to release on January 12, 2024. Moreover, Paramount is considering the option of a limited release for the movie in December. 
What Is Bob Marley's One Love About?
Based on the information we received about the trailer, "Bob Marley: One Love" provides an immersive journey into the life of the legendary musician Bob Marley. From his humble beginnings in Jamaica to his rise as the world's most renowned reggae singer, the film beautifully captures vital moments and aspects of Marley's life.
The documentary delves into Marley's personal life. It showcases intimate scenes with his family at home and their shared love for playing soccer. It also highlights his public persona. Moreover, it features footage of him performing in grand stadiums, captivating and uniting audiences through his music.
Despite his immense success, Marley faced adversity and danger. In a startling turn of events, an assassination attempt occurred in his home in 1976. The assailant, unidentified to this day, fired shots that injured several members of Marley's family. Despite the ordeal, Marley demonstrated his indomitable spirit by performing at the "Smile Jamaica" free concert two days later. The show aimed to foster unity in Jamaica. However, some speculate that the assassination attempt was connected to Marley's involvement and support of Prime Minister Michael Manley.
Subsequently, Marley decided to exile himself to England. Here he embarked on recording the iconic albums "Exodus" and "Kaya." As director Reinaldo Marcus Green revealed, the film centres around creating the pivotal "Exodus" album. This album further solidified Marley's global impact.
The trailer ends with an iconic quote encapsulating Marley's enduring message: "One love, one heart, one destiny." This serves as a reminder of the profound unity and universal love that Marley sought to inspire through his music and life's work.
Related:  Press Your Luck Season 5 – Renewed or Cancelled?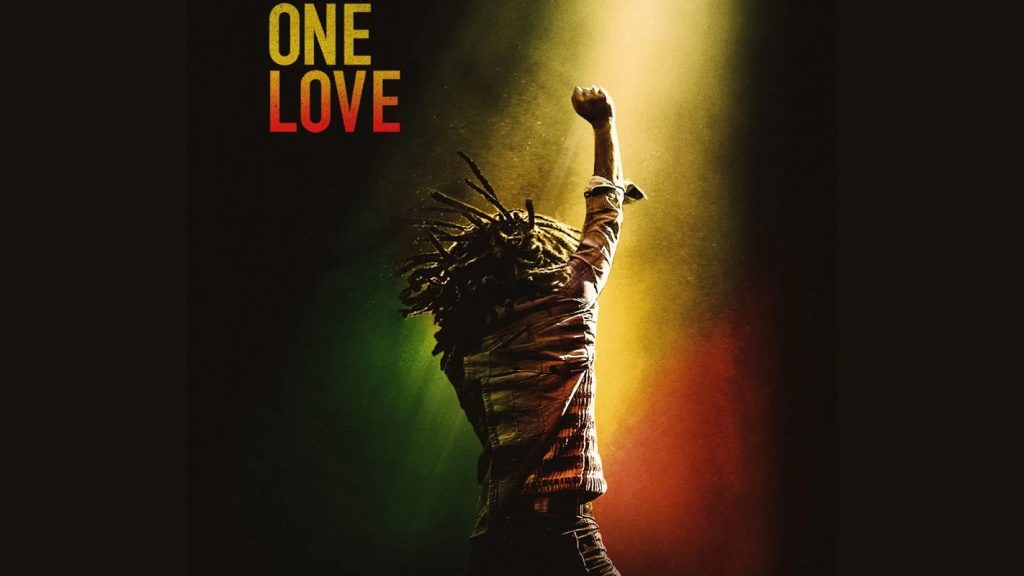 Related: A Haunting In Venice Release Date, Cast, Plot and Trailer
The cast of Bob Marley's Biopic
Reinaldo Marcus Green embarked on an extensive quest. He left no stone unturned in his search for a truly extraordinary individual to embody the essence of Bob Marley. Marley, a figure of unparalleled uniqueness, presented a formidable challenge in capturing his indomitable spirit. After careful consideration, Green recognized that elusive quality in none other than Kingsley Ben-Adir. Kingsley's casting as Marley was officially announced in February 2022.
This venture into portraying historical icons is not uncharted territory for Ben-Adir. The actor previously delivered a remarkable performance as Malcolm X in "One Night in Miami." Additionally, his talent has graced several notable productions, including the TV series "Vera," "The OA," "Peaky Blinders," and "High Fidelity." In the upcoming Barbie movie helmed by Greta Gerwig, Ben-Adir will assume the role of one of the Kens and portray the nefarious Grafik in Marvel Studios' highly anticipated series "Secret Invasion."
Joining the cast alongside Ben-Adir is the immensely talented Lashana Lynch, who will portray Rita, Bob Marley's wife. Lynch recently garnered attention for portraying Nomi in the latest Bond film, "No Time to Die." Furthermore, she showcased her skills in the enchanting production of "Roald Dahl's Matilda the Musical," where she portrayed the beloved character Miss Honey. In a remarkable parallel to Ben-Adir, Lynch has also ventured into the realm of the Marvel Cinematic Universe, having shown Maria Rambeau in "Captain Marvel."
The ensemble of exceptional actors continues with the inclusion of James Norton, known for his role in "Little Women," Tosin Cole from "Doctor Who," Anthony Welsh of "Hanna" fame, Michael Gandolfini from "The Many Saints of Newark," Umi Myers from "Silent Witness," and Nadine Marshall, recognized for her work in "The Smoking Room." Together, this outstanding cast promises to bring Bob Marley's story to life in a manner that captures his legendary impact and reverberates with audiences worldwide.
Bob Marley One Love Trailer
The first glimpse of "Bob Marley: One Love" came to light during the esteemed CinemaCon, an annual convention organized by the National Association of Theatre Owners (NATO) in Las Vegas, Nevada. What made this occasion even more extraordinary was the presence of Ziggy Marley, son of Bob Marley and a renowned musician and activist, who took the stage to introduce the trailer. Finally, on July 6, the eagerly awaited trailer was made available to the public.
Related: CBS Greenlights Third Season of the Much-Loved Series, Secret Celebrity Renovation