Braxton Berrios, the talented NFL player, has captured the attention of fans not only for his skills on the field but also for his romantic endeavours. Braxton Berrios' dating life has taken the internet by storm. This time we are all set to delve into the dating life of Braxton Berrios, exploring the rumours surrounding his relationship with TikTok star Alix Earle. From their initial encounters to their public appearances, we will uncover the details of their evolving connection. Join us as we unravel the romance and provide an in-depth look into Braxton Berrios' dating journey.
Braxton Berrios Dating: A Glimpse into Their Affection
Braxton Berrios' dating life has always been a topic of discussion. Now, Braxton Berrios is dating Alix Earle, and this news has sensationalized the fans of both celebrities. Alix Earle posted a TikTok video on June 25, giving fans a tantalizing glimpse into her relationship with Braxton Berrios. Moreover, the video depicted Alix hugging and kissing a shirtless man on her bed. The face of her potential partner was not visible, but fans were intelligent enough to connect the dots and conclude that the man in the video was none other than Braxton Berrios.
The TikTok video sparked a wave of excitement among fans, who flooded the comments section with their speculations. One fan exclaimed, "Hard Launch, Hard Launch," suggesting that the couple had officially confirmed their relationship. However, Alix quickly responded, clarifying that they were not yet dating but finding it difficult to keep their connection under wraps.
Furthermore, Alix Earle has subtly hinted at her relationship with Braxton Berrios through her TikTok videos. In one particular video, she mentioned that she was spending the weekend with a special someone. Although Alix did not explicitly name Braxton, her followers made an intelligent guess, assuming she was referring to the football star.
In addition, another video provided a glimpse into their dynamic, with Alix jokingly mentioning that her new companion was listening to her scream. At the same time, she filmed her daily "Get Ready With Me" video. However, this lighthearted comment alluded to her experiences with her ex-boyfriend, former New York Yankees player Tyler Wade. It highlighted the refreshing change she found in her relationship while dating Braxton Berrios.
Related: Who Is Sophie Cunningham's Boyfriend? Everything We Know
Braxton Berrios Dating: The Berrios-Earle Connection
The romance between Braxton Berrios and Alix Earle ignited months ago, sending fans into a frenzy of speculation and curiosity. Neither party initially confirmed their relationship, but their actions spoke volumes. The first hint of their connection emerged when Alix shared a TikTok video in late June featuring a romantic date night with a mystery man, who fans swiftly identified as Braxton Berrios.
As fans eagerly awaited confirmation of their relationship, Braxton and Alix were frequently spotted together in public. Their appearances at various events, including the Palm Tree Music Festival in the Hamptons, further fueled the rumours surrounding their blossoming romance. On July 12, the couple attended the prestigious 2023 ESPYs together, boldly stating their relationship status.
The Future of Braxton Berrios and Alix Earle
As Braxton Berrios and Alix Earle navigate their newfound romance, many are curious to witness how their relationship will unfold. Still, they have not officially labelled themselves as a couple, but their public appearances and shared moments are evidence of their deepening connection.
Furthermore, both Braxton and Alix have succeeded in their respective fields, and their combined influence promises to captivate fans across social media platforms. As they continue to share glimpses of their journey, supporters eagerly await more updates regarding their relationship or Braxton Berrios dating in particular.
Related: Cindy Williams Children: A Peek into the Actress's Family Life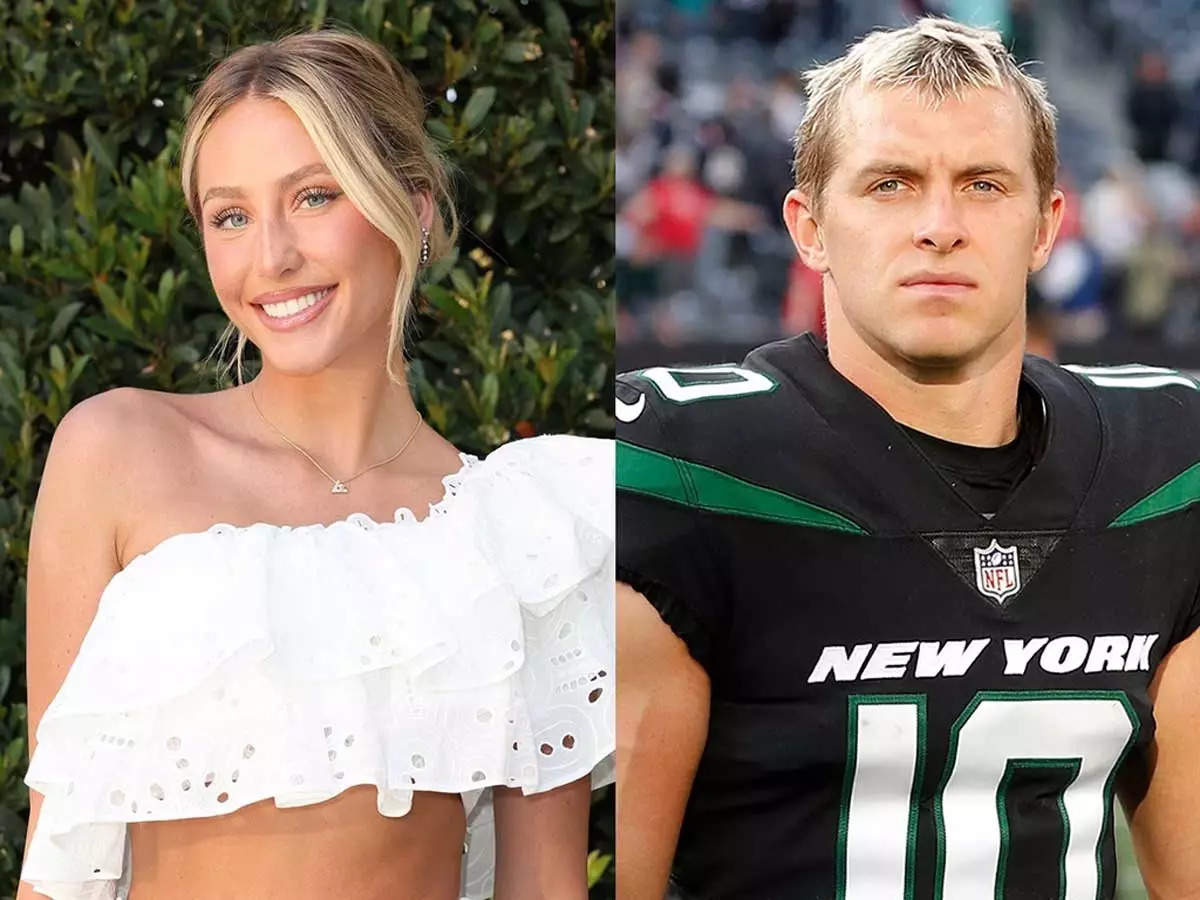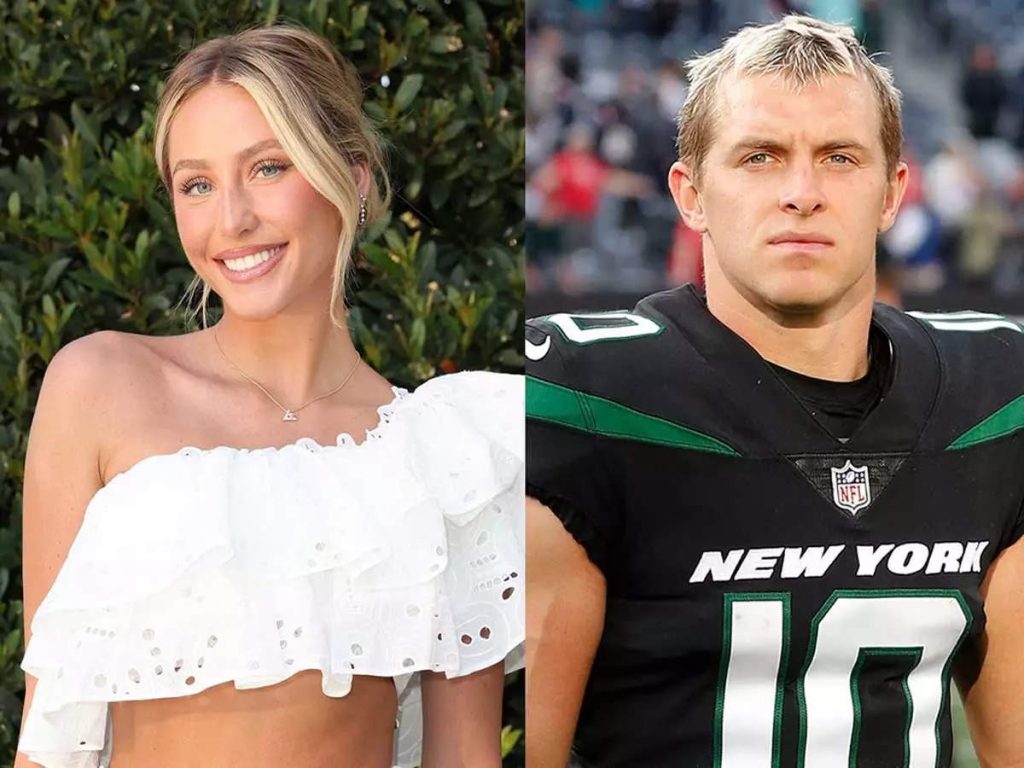 A Few Details About the Rising Star on the Football Field
Braxton Berrios' dating life has garnered world attention; let's take a moment to appreciate his achievements as an NFL player. Braxton Berrios, a 27-year-old native of North Carolina, showcased exceptional talent for football from a young age. He attended Leesville Road High School, where he honed his skills and showcased his determination on the field.
Continuing his football journey, Braxton Berrios joined the University of Miami's football team from 2014 to 2017. His exceptional athleticism and game-changing skills set him apart from his fellow players throughout his college career. Berrios became a beloved figure due to his remarkable game knowledge, receiving accolades for his contributions to the team's success.
In 2018, the New England Patriots selected Braxton Berrios in the sixth round of the NFL Draft. He spent two seasons with the Patriots, learning from seasoned players and coaches to further refine his abilities. In addition, 2020 brought another round of success for him, as he eventually landed with the Miami Dolphins in 2020 and continues to impact the field significantly.
Related: What Happened to Jamie Foxx? Was He Hospitalized Owing to Covid Vaccine?
Braxton Berrios Dating: Previous Relationship
Before his connection with Alix Earle, Braxton Berrios was in a committed relationship with Sophia Culpo, sister of model Olivia Culpo. However, according to speculation, the accusations of infidelity ended their relationship in March. Sophia took to Instagram to share her story, claiming she discovered Braxton kissing another woman during Super Bowl weekend in February.
Sophia's public statement about the betrayal she experienced shed light on the circumstances surrounding her breakup with Braxton. Still, the details of their breakup are not explicit, but rumours say that disloyalty led them to part ways.
The Emergence of Alix Earle: A TikTok Sensation
Now that we understand Braxton Berrios' football journey let's turn our attention to the woman who has been linked to him romantically: Alix Earle. Alix, a 22-year-old social media influencer, rose to fame through her captivating content on TikTok. With her relatable personality and "hot mess" approach to life, she quickly amassed a substantial following, currently sitting at an impressive 5.4 million followers.
Alix Earle's TikTok videos, notably her popular "Get Ready With Me" series, have become a daily ritual for her fans. Through these videos, Alix shares her beauty routines, makeup tips, and candid moments from her everyday life. Her authenticity and willingness to discuss her struggles, including her battle with acne, have endeared her to a broad audience.
Finally, Braxton Berrios' dating life has become a topic of interest among fans, particularly with the emergence of his relationship with TikTok star Alix Earle. From their initial encounters to public appearances, their connection has captivated followers, sparking speculation and excitement. As they embark on this new chapter together, fans eagerly anticipate further insight into their evolving romance. With their achievements and shared experiences, Braxton Berrios and Alix Earle are poised to make a lasting impact on and off the field. Stay tuned for more updates on this dynamic couple.