The recent passing of renowned director William Friedkin has left the film industry and his ex-wives and children grieving his loss. Friedkin, an Academy and Grammy Award-winning director, was a prominent figure in the New Hollywood movement of the 1970s. Let's delve into the lives of William Friedkin's ex-wives and their connection to his legacy.
William Friedkin Ex-Wives
1. Jeanne Moreau: A French Icon
Jeanne Moreau, a French actress and director, was born in Paris on January 23, 1928. She was known for her exceptional talent and captivating presence on screen. Moreau's career spanned both stage and film, earning her acclaim and admiration for her roles in iconic movies like "Jules et Jim" (1962) and "Elevator to the Gallows" (1958). Moreau's marriage to Friedkin took place in 1977 but ended in divorce in 1979. She continued to contribute to the film industry until her passing at 89 in July 2017.
2. Lesley-Anne Down: Versatile Talent
Lesley-Anne Down, an English actress, singer, and model, was born on March 17, 1954, in Wandsworth, London, United Kingdom. Down's career began at a young age, propelling her to fame with her talent and captivating looks. She made her acting debut in 1969 and went on to appear in films such as "The Pink Panther Strikes Again" (1976), "Sphinx" (1981), and "Nomads" (1986). Her marriage to Friedkin lasted from 1982 to 1985, and they share a son named Jackson Friedkin.
Related: Who Is Sophie Cunningham's Boyfriend? Everything We Know
3. Kelly Lange: Media Maven
Kelly Lange, an American television journalist and novelist, was born in Hollywood, California, on December 14, 1937. She established herself as a prominent figure in the media industry, earning recognition for her extensive career in broadcasting. Lange earned a journalism degree at California State University, Northridge. Her marriage to Friedkin lasted from 1987 to 1990. Throughout her career, Lange received numerous awards, including Emmys and the Golden Mike Award, for her significant contributions to the media landscape.
Related: Cindy Williams Children: A Peek into the Actress's Family Life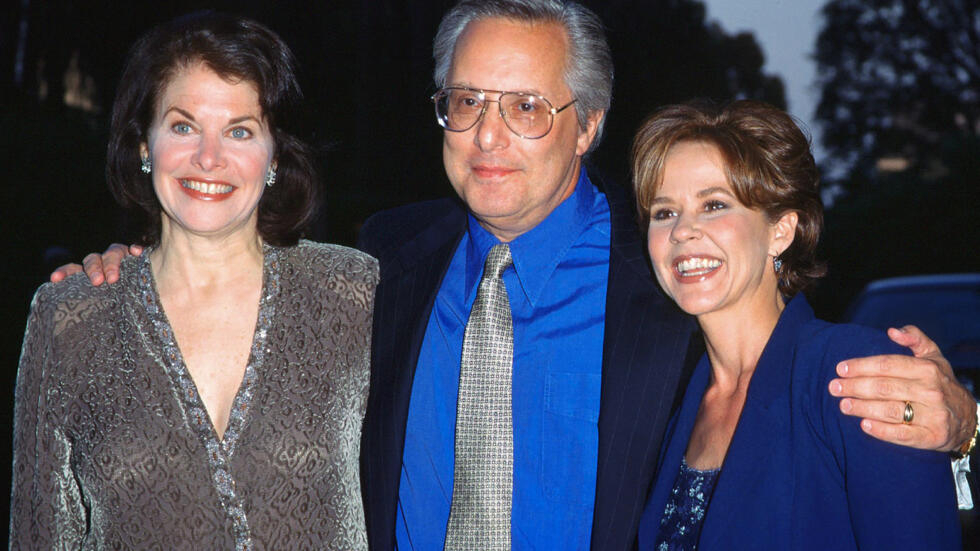 William Friedkin's Legacy
William Friedkin's impact on the film industry is undeniable. He was celebrated for his exceptional work as a director and earned accolades for his contributions. Friedkin's legacy lives on through his iconic films and the mark he left on cinematic history. While his marriages with Jeanne Moreau, Lesley-Anne Down, and Kelly Lange had their chapters, his artistic contributions continue to inspire generations.
Conclusion
William Friedkin's life was intertwined with various talents and personalities, including his ex-wives, who each brought their achievements and stories. Their connections with Friedkin shed light on the multifaceted nature of his life and career, highlighting the individuals who played roles in shaping his journey. As the film industry mourns the loss of a legendary director, Friedkin's legacy will forever be remembered through his cinematic masterpieces and his impact on those who knew him.
Related: What Happened to Jamie Foxx? Was He Hospitalized Owing to Covid Vaccine?