Since its debut, "Sistas" has captured the hearts of audiences with its compelling narrative and relatable characters. As the sixth season of this American comedy-drama series unfolds, fans are already curious about the potential Sistas Season 7 release date and what's in store for their favourite characters. Let's dive into the world of "Sistas" and explore the excitement surrounding its future.
The Phenomenon of "Sistas"
"Sistas" is a captivating American comedy-drama series that first hit screens in 2019 on the BET network. Set in Atlanta, Georgia, the show revolves around four African American women who navigate the complexities of modern life, balancing their personal and professional aspirations. With its richly developed characters, engaging storylines, and talented cast, "Sistas" has resonated with fans and critics, garnering widespread acclaim and popularity.
Eagerly Awaiting Sistas Season 7 Release Date
As the sixth season of "Sistas" continues to unfold, fans are naturally curious about the potential release date for the seventh season. While no official announcement has been made regarding the release date for Sistas Season 7, the show's loyal following eagerly anticipates news of its renewal. The series' genuine portrayal of African American women and its willingness to tackle important themes such as friendship, love, and betrayal have contributed to its undeniable appeal.
Related: CBS Greenlights Third Season of the Much-Loved Series, Secret Celebrity Renovation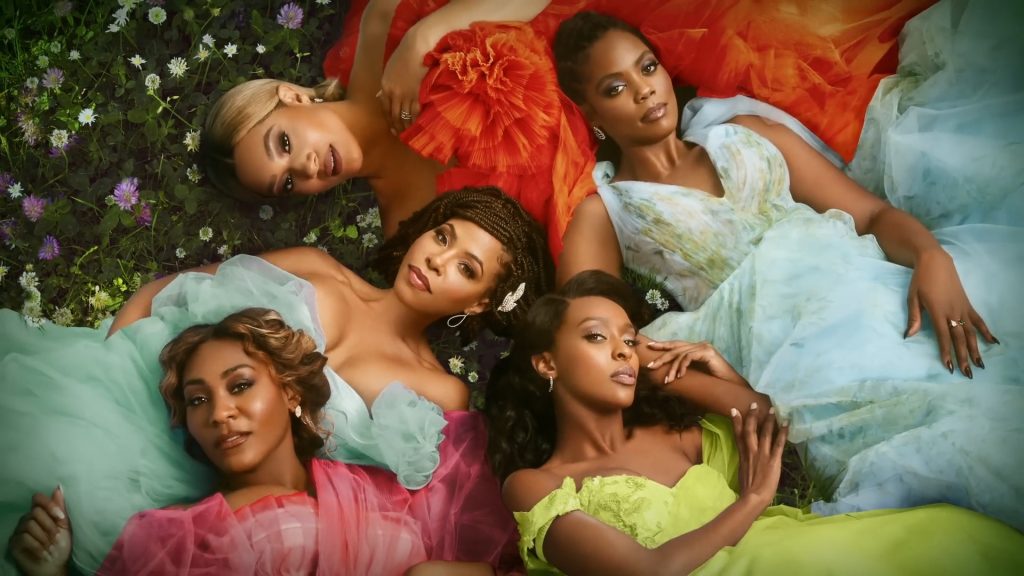 Continuation of the Engaging Plot
Created, written, and directed by Tyler Perry, "Sistas" has become a staple on the BET cable channel. While details about the plot of Sistas Season 7 remain under wraps, the storyline will likely pick up from where Season 6 leaves off. The series centres around a tight-knit group of single black women—Andi, Danni, Karen, Sabrina, and Fatima—navigating life's challenges together, supporting each other through thick and thin.
Related:  Press Your Luck Season 5 – Renewed or Cancelled?
An Ensemble Cast That Shines
"Sistas" boasts an ensemble cast that brings depth and authenticity to their respective roles. Fans of the show are eager to see the original cast members reprise their characters in Sistas Season 7. The talented and diverse cast includes:
KJ Smith as Andrea "Andi" Barnes, a divorce attorney caught in a complex relationship.
Ebony Obsidian as Karen Mott, a hair salon owner entangled in a love triangle.
Mignon Von as Daniella "Danni" King, an airline supervisor.
Novi Brown as Sabrina Hollins, a bank supervisor.
Chido Nwokocha as Gary Marshall Borders, who becomes romantically involved with Andi.
DeVale Ellis as Zac Taylor, Karen's ex and a new flame for Fatima.
Brian Jordan Jr. as Maurice Webb, Sabrina's coworker and friend.
Kevin Walton as Aaron Carter, Karen's love interest.
Anthony Dalton as Calvin Rodney, Sabrina's romantic interest.
Crystal Renee Hayslett as Fatima Wilson, Andi's assistant and friend at the firm.
Awaiting the Next Chapter
As fans eagerly await news about Sistas Season 7, they can relish the humour, drama, and camaraderie moments that have made "Sistas" a beloved show. While an official trailer for the upcoming season is yet to be released, viewers can immerse themselves in the previous seasons, immersing themselves once again in the lives and experiences of these dynamic characters. With its compelling storytelling and diverse representation, "Sistas" promises to continue captivating audiences in the coming seasons.
Related: A Haunting In Venice Release Date, Cast, Plot and Trailer