With all the exciting news from the gaming industry, Sony has recently announced its new Sony PlayStation portal's release date, price, and specifications. This handheld device for gamers will serve as a remote PS5 console as it will stream PS5 Games. Previously known as Project Q, Sony officially named it the Sony PlayStation portal and provided enough details about this portable console, making the remote players excited.
Let's delve deeper into this PlayStation portal, including the confirmed price, release date, and key features.
Sony PlayStation Portal: Release Date
Sony has announced plans to release its handheld game console, Sony PlayStation Portal, on 15 November 2023. The developers have been giving sneak peaks into this upcoming launch since May 2023. The good news is if you reside in the US, United Kingdom, France, Germany, Portugal, Italy, Luxembourg, Netherlands, and Spain, you can preorder this gaming handheld by Sony Interactive Entertainment. Canadians and Japanese can also avail of this preorder offer from 29 September to play high-quality games on this Sony PlayStation portable device and make your gaming experience worthwhile.
Related: What is the Mortal Kombat 1 Release Date?
Sony PlayStation Portal: Attractive Price
The Sony PlayStation portal's price is around 199.9 dollars, 199.9 GBP, and 219.99 Euros. Yet, this price tag is a bit low compared to the Logitech G-cloud of 349 dollars and the Abxylute handheld gaming console of 229 dollars, making the Sony PlayStation Portal an affordable gaming accessory. However, we can't say anything regarding its competition regarding features.
Related: Immortals of Aveum: Release Date, Price, and How to Pre-Order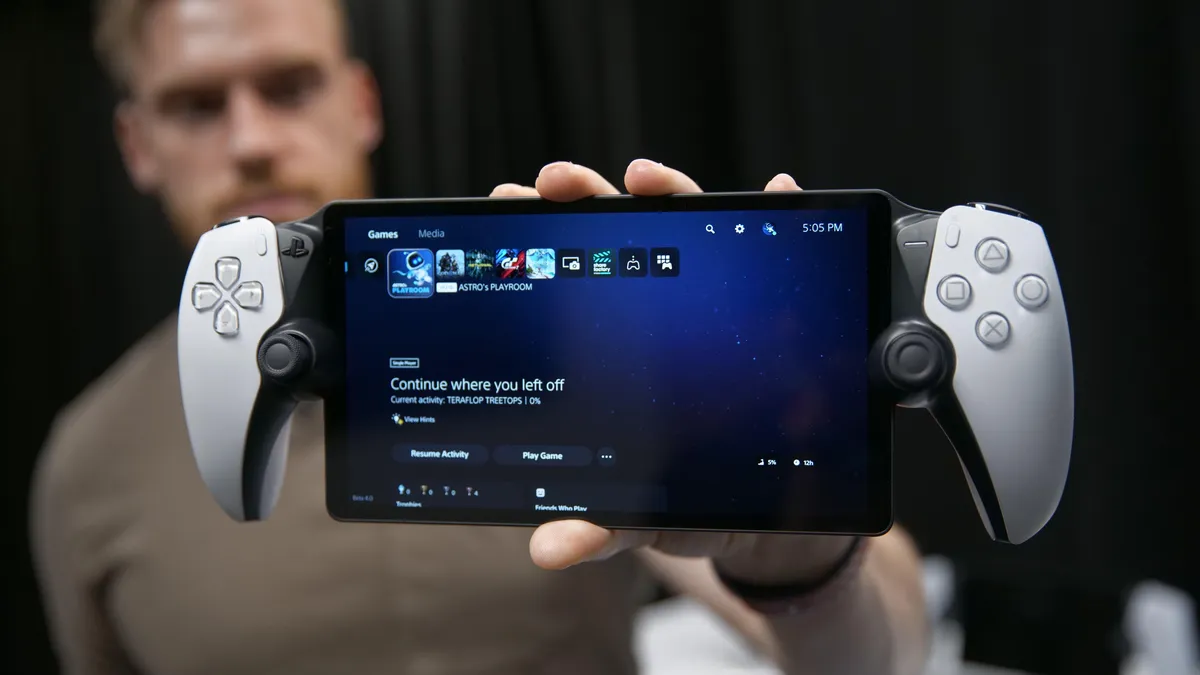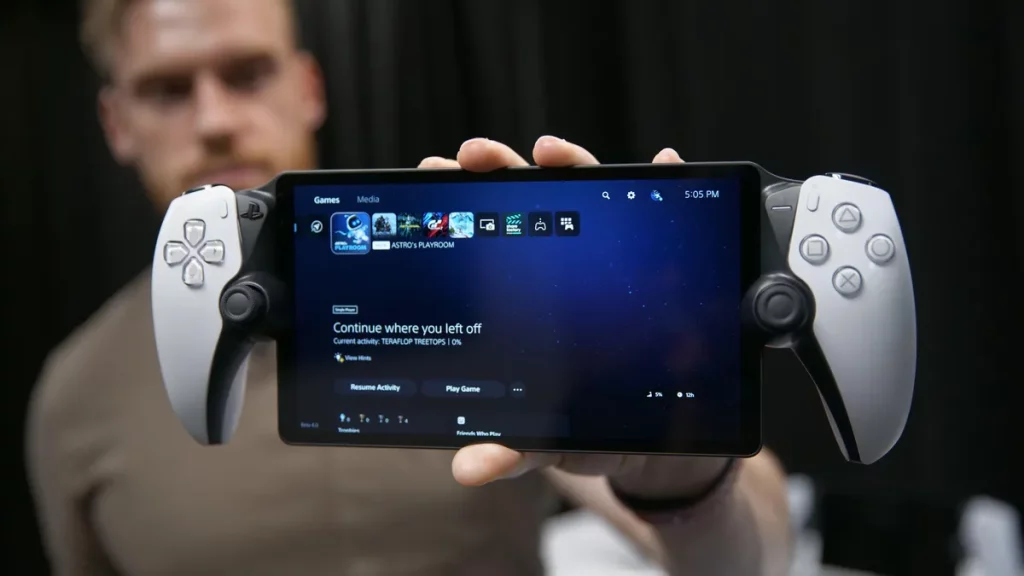 Sony PlayStation Portal: Key Features
If you want to play PS5 games or connect your local TV for multiplayer effects, this portal device is for you. The Sony PlayStation Portal's specifications, as per the official announcement, include:
Vibrant 8-inch LCD screen, and adding more to it, this 8-inch HD LCD screen supports 1080 pixels resolution at 60 fps.

It also comes with a headphone jack of 3.5mm, allowing players to plug in their wired headphones and enhance their audio experience as they benefit from the streaming services of this handheld gaming device.

This device requires a fast WiFi connection as a minimum requirement; it can be 6E WiFi. It is because PlayStation 5 already holds this feature, and a

connection speed

below that will only destroy the otherwise vibrant experience.
Related: Is There a Hades 2 Release Date?
Combine your Sony PlayStation Portal with Wireless Headsets: Sony Pulse Elite and Pulse Explore
The lack of Bluetooth feature calls for getting a headset compatible with PlayStation Link; Sony has a Pulse 3D solution. You can combine your Sony PlayStation Portal with over-the-ear Pulse Elite or Pulse Explore wireless headphones for a qualitative audio experience. Breaking them down, Pulse Elite supports lossless Audio and AI-enhanced noise rejection and comes with a charging hanger. The first-ever wireless Pulse Explore Sony headsets also support AI-enhanced noise rejection but with two microphones for an enhanced wireless audio experience. Additionally, the players can connect their headsets with two devices simultaneously, like with PlayStation 5, through a USB adapter and mobile phones to receive calls via Bluetooth. Note that, according to PlayStation Blog, these two portable headsets are among the very first launches of Sony that employ planar magnetic drivers similar to DualSense controllers along with the same adaptive triggers and haptic feedback.
In short, we can safely say that the 1080p, 60Hz, 8-inch screen and a qualitative audio jack make the Sony PlayStation portal a perfect device. Combining it with Pulse Elite or Pulse Explore headsets with Sony PlayStation link will enhance the gaming experience. Yet, we still have to wait a little for further announcements to ensure our estimation is accurate if it goes likewise.
In the comments, let us know what you think about Sony's new PlayStation Portal.