Amidst the excitement of upcoming movie releases, one film that has captured the attention of action movie enthusiasts is "Hidden Strike." With a title that hints at intense covert operations, this movie promises to be a thrilling roller coaster ride. This article will delve into the eagerly awaited details about the release date, cast, plot, and trailer that have left fans craving more.
What is the Release Date of Hidden Strike?
The anticipation surrounding "Hidden Strike" reached new heights when the production studio finally unveiled the official release date. The much-anticipated action-packed thriller hit theatres on July 28, 2024. Since its release, the movie has not disappointed fans, captivating audiences worldwide with its ensemble of talented actors, gripping plot, and heart-stopping action sequences.
What is the Plot of Hidden Strike?
The plot revolves around two comrades, expertly trained in combat and tactics, portrayed by John Cena and Jackie Chan. Their mission is to safeguard innocent civilians as they navigate the tricky path known as the "Highway of Death" in Baghdad. Their ultimate goal is to guide these civilians to safety at a secure location called the "Green Zone." They encounter numerous obstacles throughout their expedition, leading to thrilling action sequences that keep the audience on the edge of their seats. Initially titled "Snafu," the filmmakers renamed the movie "Hidden Strike."
Related: CBS Greenlights Third Season of the Much-Loved Series, Secret Celebrity Renovation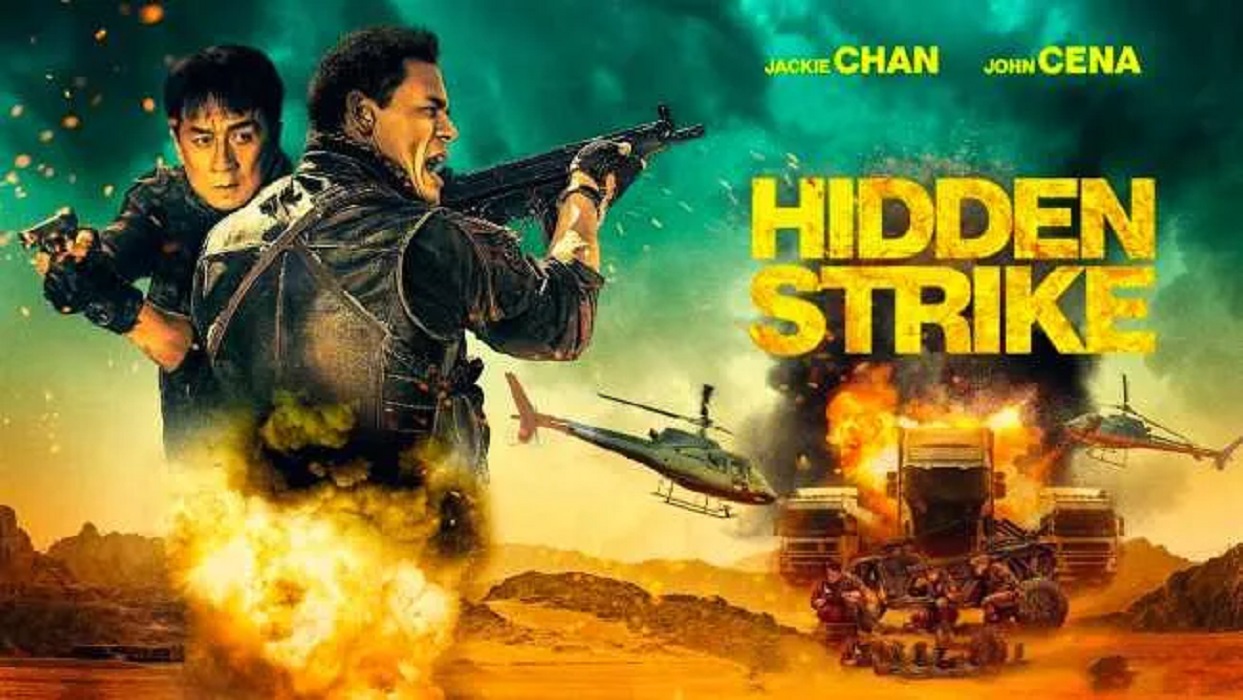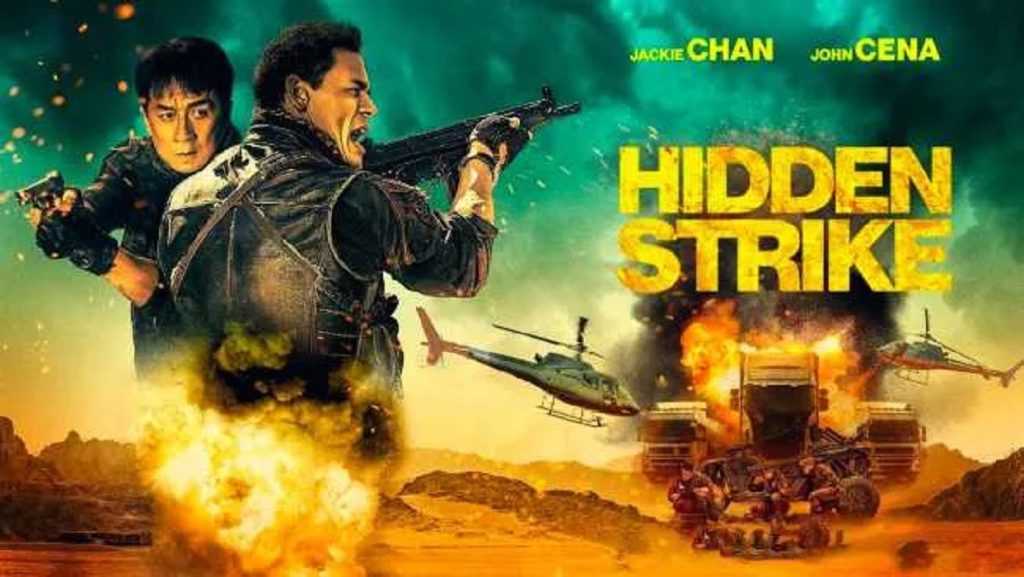 Who is in the Cast of Hidden Strike?
"Hidden Strike" boasts an all-star cast, each actor delivering performances that leave a lasting impact. Here is a list of actors who are part of the movie:
Jackie Chan as Luo Feng
John Cena as Chris Van Horne
Pilou Asbæk as Owen Paddock
Rachael Holoway as Raider
Zhenwei Wang as Xiao Wei
Amadeus Serafini as Henry Van Horne
Max Huang, as Non-Chinese Contractor
Nadine Leon Gobet as Officer Rodriguez
Michael Koltes as Hayden
The movie presents a cohesive and compelling group dynamic supported by a stellar ensemble of seasoned actors. Each cast member brings unique skills, elevating the film's intensity and authenticity.
Related: A Haunting In Venice Release Date, Cast, Plot and Trailer
Is there any Trailer for Hidden Strike?
Yes, there is! The movie trailer depicts an intense war filled with gripping action, centring around the theme of crude oil. The narrative unfolds in a futuristic Middle East, where a conflict over oil resources ensues. The trailer showcases widespread destruction, chaotic car chases, and explosive spectacles throughout the war-torn region. It offers a tantalizing glimpse into a world engulfed in turmoil, where the stakes are high, and the quest for supremacy over oil resources sets the stage for a thrilling cinematic experience.
Conclusion
"Hidden Strike" is proving to be a massive hit. Released on July 28, 2024, the movie has garnered praise for its intense storytelling, emotional depth, and masterful performances by its ensemble cast. As fans continue to flock to theatres to experience "Hidden Strike" firsthand, it is undoubtedly set to leave a lasting impact on the action movie genre.
If you haven't experienced the heart-pounding action and suspense of "Hidden Strike" yet, catch it in theatres while it continues to dominate the silver screen.
Related:  Press Your Luck Season 5 – Renewed or Cancelled?
Frequently Asked Questions About Hidden Strike
What is the release date of "Hidden Strike"?
The movie was released on July 28, 2024.
Who are the main leads in the movie?
John Cena and Jackie Chan play the main leads in "Hidden Strike."
Where can one watch the movie?
Currently, "Hidden Strike" is available in theatres for fans to enjoy on the big screen.