Hey there, fellow anime lovers! Are you ready for the exciting news that will make your heart race faster than Kazehaya Shouta's smile when he sees Sawako Kuronuma? That's right, we're talking about the anime adaptation Kimi ni Todoke Season 3! In this article, we're diving headfirst into the world of this heartwarming shojo anime series, and trust us, it's going to be more fun than a school festival!
Before we get too carried away with the prospect of Season 3, let's remind ourselves why Kimi ni Todoke captured our hearts in the first place. Picture this: Sawako Kuronuma, a shy high school girl with an unfortunate resemblance to Sadako from "The Ring." Despite her sweet nature, her classmates are more likely to run away in terror than initiate a conversation with her. But wait, cue the swoon-worthy Kazehaya Shouta, the school's Mr. Popular. He sees Sawako for who she truly is, and sparks fly faster than you can say "kilig." Their slow-burning romance is like watching a kettle finally boil over, and the result? A beautiful, heartwarming love story that resonates with anyone who's ever felt like an outsider.
The first season of the Kimi ni Todoke: From Me to You T.V. anime debuted in the autumn of 2009, captivating audiences with its charm and warmth. This initial season gracefully unfolded throughout 25 delightful episodes, ultimately wrapping its run in 2010. Following this, a 12-episode sequel continued to enchant viewers, gracing the screens in 2011 with more of the heartwarming story we all fell in love with.
So, now the anime fans might wonder, what's the deal with Kimi ni Todoke Season 3? Well, keep reading to find out!
What is the update about Kimi ni Todoke season 3?
Guess what, folks? The moment we've all been waiting for is finally here! After a 12-year hiatus, our favorite romance anime, "Kimi ni Todoke," is gearing up for a sensational comeback. Netflix spilled the beans, and it's time to jump with joy!
Based on the hit manga by Karuho Shiina, Kimi ni Todoke: From Me to You returns with Season 3! Streaming worldwide in 2024, only on Netflix

Featuring the original cast Mamiko Noto (Sawako Kuronuma) and Daisuke Namikawa (Shota Kazehaya) ✨ pic.twitter.com/jPyJ2wUxV5

— Netflix Anime (@NetflixAnime) September 3, 2023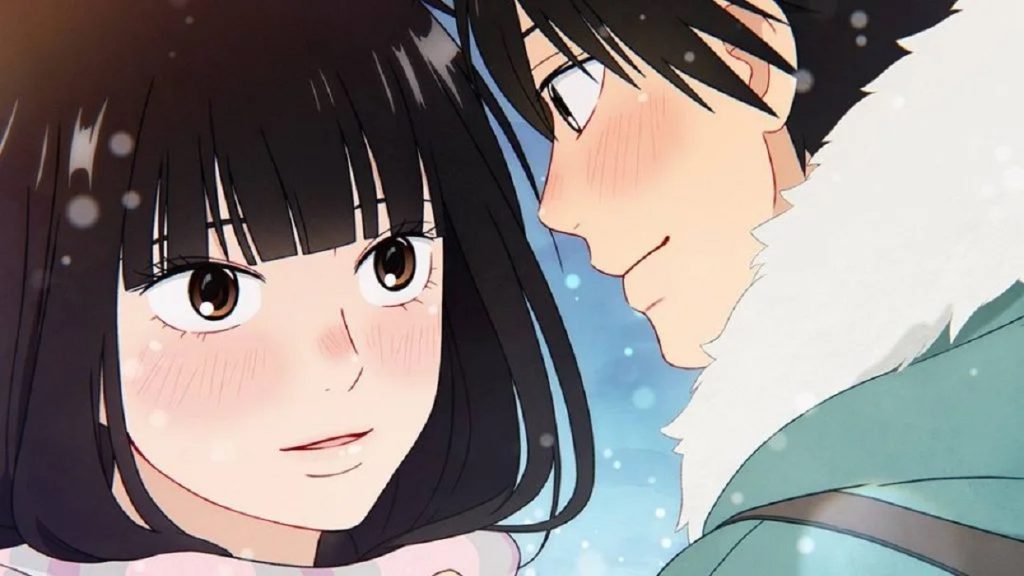 Related: CBS Greenlights Third Season of the Much-Loved Series, Secret Celebrity Renovation
What is the release date of Kimi ni Todoke season 3?
Brace yourselves because the official Kimi Ni Todoke website just dropped a bombshell! A brand new season is currently in the works. To crank up the excitement meter, Karuho Shina, the creative genius behind this beloved romance manga, has generously shared a unique illustration to mark this momentous occasion.
But wait, there's more! Prepare to be thrilled because the original cast is making a grand comeback, sliding right back into their iconic roles. We're talking about Mamiko Noto, the voice behind Sawako Kuronuma. Also, of course, the one and only Daisuke Namikawa will once again breathe life into Shota Kazehaya.
Now, hold onto your seats because here comes the cherry on top: While we don't have the official release date just yet, it's safe to say that we're in for a fantastic treat at the beginning of 2024. So, mark your calendars and get ready for a romance-filled year ahead!
Related:  Press Your Luck Season 5 – Renewed or Cancelled?
Where can one watch Kimi ni Todoke season 3?
The upcoming Kimi ni Todoke Season 3 is set to be a Netflix exclusive, offering fans a unique streaming experience. Meanwhile, for international viewers, the first two seasons remain accessible on many streaming platforms like Crunchyroll and Funimation, ensuring that fans can catch up or revisit the heartwarming story at their convenience.
Conclusion
In conclusion, the wait for Kimi ni Todoke season 3 is nearly over, and the excitement is palpable. After 12 long years, anime fans are in for a treat as the beloved romance anime returns with a bang. Thanks to Netflix's exclusive streaming arrangement, fans worldwide can enjoy the new season simultaneously. With the return of familiar talent, including Production I.G. and the cherished voice actors, the future looks incredibly promising for this heartwarming series.
So, mark your calendars for 2024 because Kimi ni Todoke is set to make a triumphant comeback. For sure, it's going to be a reunion we'll all cherish for years to come. The love story of Sawako and Kazehaya is about to continue, and we can't wait to embark on this heartwarming journey again.
Related: A Haunting In Venice Release Date, Cast, Plot and Trailer